Warm drinks are so soothing. And it's easy to make your own mulled cider or even warm Sangria at home. All you need are a few whole spices, an orange, and a piece of cheesecloth. You can even simmer the spices in water on your stove to fill your home with a lovely aroma. (If you do that, just don't forget about the pot simmering on your stove!)
Makes 4 to 5 servings
2 cinnamon sticks, more for garnish if you like
4 whole cloves
3 star anise
2 oranges (1 is for optional garnish)
6 cups apple cider or lighter red wine like pinot noir (or both)
1 teaspoon fresh grated ginger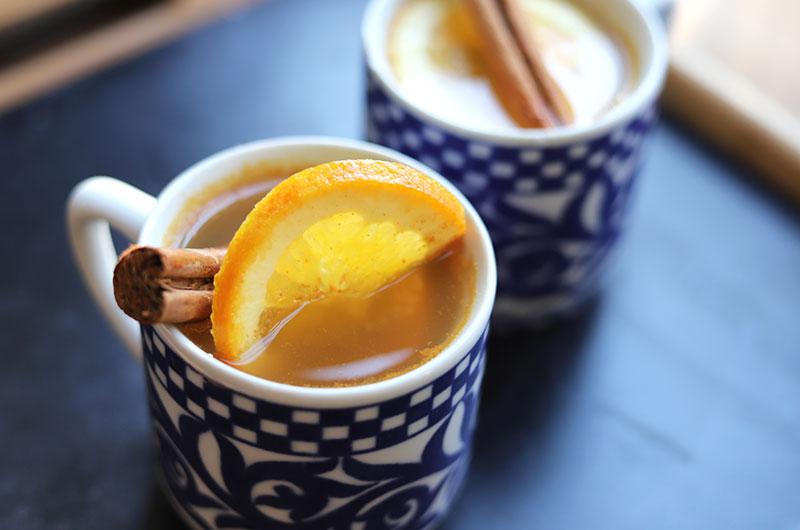 1. Wrap the two cinnamon sticks, cloves and star anise into a small cheesecloth bundle.
2. Zest and juice one of the oranges, reserving both the juice and the zest. Peel the other orange and slice it crosswise into slices. Reserve the slices.
3. In a large saucepan, combine the cider or wine with the orange zest, the orange juice, and the ginger. Add the cheesecloth pouch to the pot. Bring to a boil and turn down to a slow simmer over low heat for 20 minutes. (You can skim off some of the foam that forms initially.) Pour into mugs.
4. Garnish with orange slices and cinnamon sticks (optional).