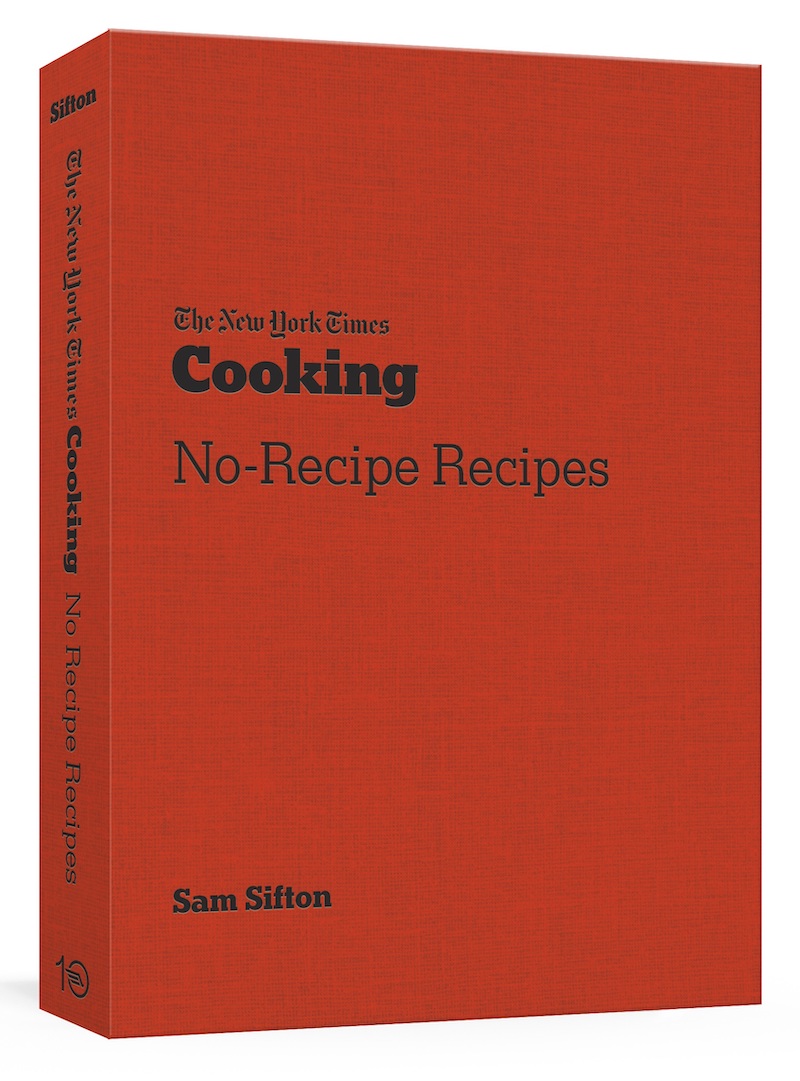 Here's some inspiration for those days when you see fat, super-fresh scallops at the market — day-boat scallops, as they're often called in the Northeast. Serve these with steamed rice and greens.
Reprinted from The New York Times Cooking No-Recipe Recipe. Text copyright © 2021 by Sam Sifton and The New York Times Company. Photographs copyright © 2021 by David Malosh and Food Styling by Simon Andrews. Published by Ten Speed Press, an imprint of Random House, a division of Penguin Random House
White miso
Mirin
Scallops
Scallions
Sesame seeds
Mix together a few tablespoons of miso and mirin so that you like the taste. Brush the mixture on scallops that you've either threaded onto a skewer to grill or placed on an oiled sheet pan to run under the broiler for a few minutes. They'll cook fast and brown easily, aided by the sugar in the mirin. Top them with sliced scallions and some sesame seeds. Candy for dinner.