Here's a very simple recipe for cooking basmati rice, which has a pleasing nutty flavor and light texture. Use it as a bed for curries or fish stews or just a nice accompaniment to roast chicken or grilled lamb. I like to rinse the rice before cooking it, but you don't need to go crazy. Do be fastidious about measuring your 1 ¾ cup liquid in a liquid (not dry) measure. A nice variation: add 1 teaspoon curry powder to the sautéed onions and cook for 30 seconds before adding the rice. Stir in toasted almonds or toasted coconut at the end.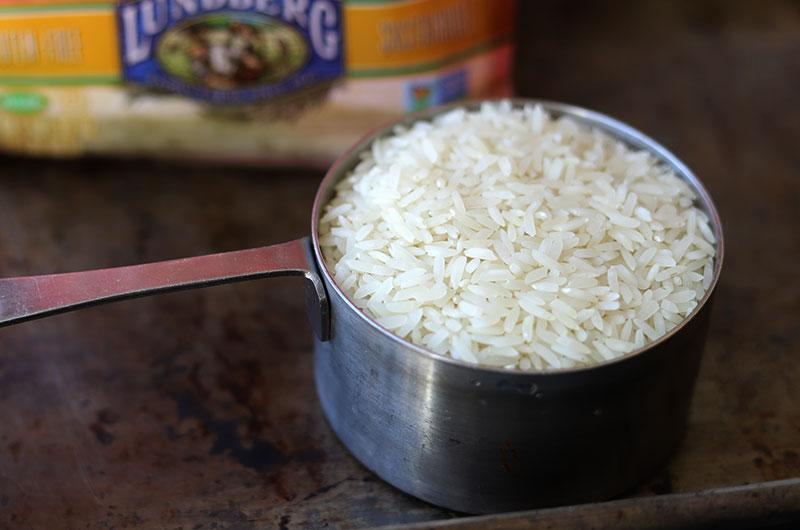 Makes 4 servings
1 tablespoon unsalted butter
2 teaspoons olive oil
½ small onion, diced
Kosher salt
1 cup basmati rice, rinsed
1 ¾ cup water or low-sodium chicken broth (or a combination)
1. In a medium (2-quart) non-stick skillet, heat the butter and the oil over medium-low heat. When the butter has melted, add the onions and a pinch of salt and sauté, stirring, until softened, 3 to 4 minutes.
2. Add the rice and ¾ teaspoon salt to the pot and stir gently to coat the grains of rice with the fat (they will begin to look almost translucent).
3. Pour the liquid into the pot, stir once, and bring to a very low simmer. (Do this by bringing the liquid to a boil first and then immediately reducing it to the lowest setting on your stovetop). Cover and cook (without stirring) for 18 minutes.
4. Remove the pot from the heat and let sit for another 3 to 4 minutes. Uncover, fluff with a fork, and serve right away.