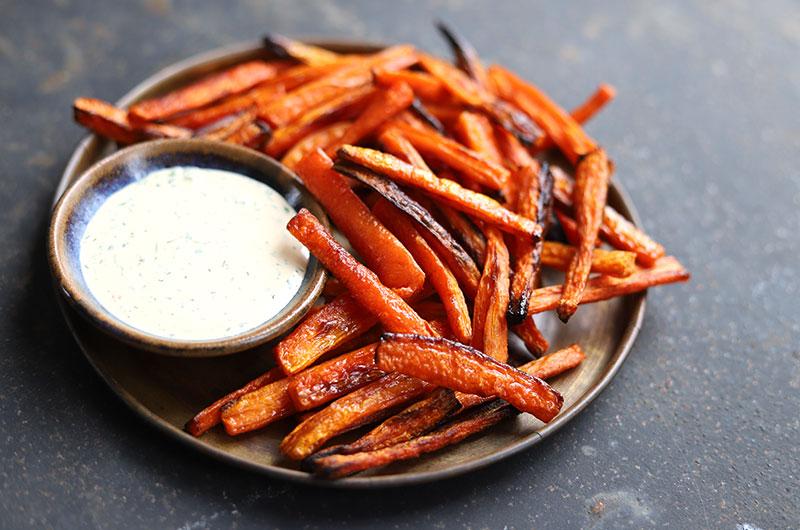 I'm not sure whether it's Instagram or Ottolenghi, but these days, roasted carrots, in all their (uncut) glory, seem to be everywhere. But the truth is that you can't just trim and peel a bunch of (whole) carrots, throw them into a hot oven, and expect perfect results. Bigger carrots won't be cooked through by the time smaller ones are burning. But no one wants to return to the days of mushy carrots, so what's the solution?
By paying attention to how you cut the carrots and what kind of pan you use, a pleasing texture will be yours. Start by cutting whole carrots in half lengthwise; you'll still have that handsome lanky profile of a long carrot but a far less dense vegetable to cook through. (Choose carrots of similar thickness to being with, too, if possible.)
Then follow this simple recipe for Rustic Roasted Carrots, which you can then dress up as you please. (Try a squeeze of lime or a drizzle of balsamic glaze or go dressy with a shower of feta, pine nuts, and mint.) The biggest shortcoming of this method is that the edges and the thinner ends of the carrots will still get over-browned. But many people like that dark flavor.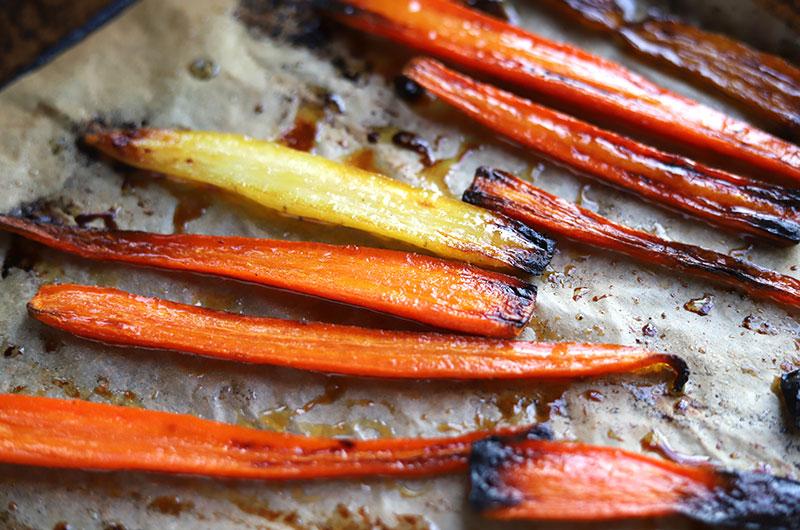 To solve that problem completely, you can cut carrots into relatively uniform pieces and make Roasted Carrot "Fries." While they don't exactly get crispy, the fries do take on a lot of flavor since they have so much surface area for browning. And they're delicious straight off the sheet pan with a dipping sauce. (Note: Whatever size carrot you have, always coat it thoroughly with olive oil or your choice of cooking fat. The fat not only transfers heat to the carrot but it traps what little moisture the carrot does have to help the interior soften.)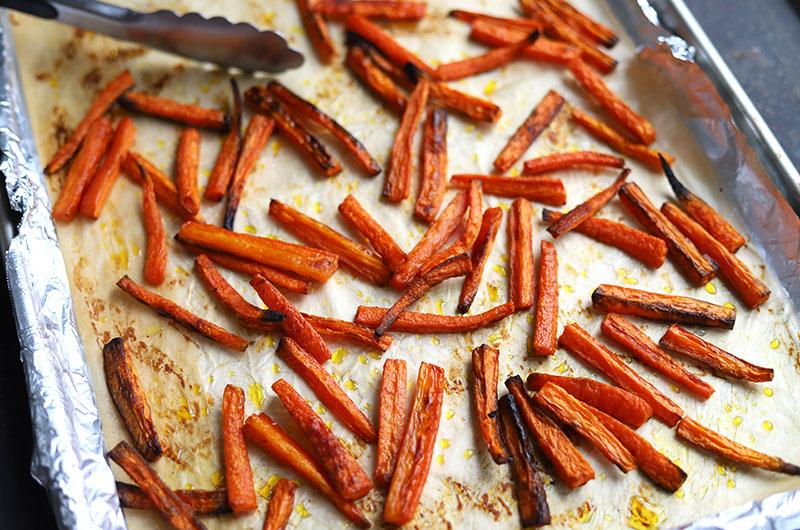 But if you want to get a truly tender (but not mushy) texture, I recommend a French technique that is a cross between oven-braising and roasting. Usually it is applied to potatoes, but I think it works beautifully on carrots (halved lengthwise, again). The carrots simmer in a buttery bath under parchment paper for the first half of cooking, and then (parchment off) roast uncovered to finish. I brush the top side of the carrots with a bit of dark honey during the second half of cooking. The carrots take on a bit of browning for flavor, and the texture is lovely. The recipe for Butter-Roasted Carrots with Local Honey uses a Pyrex baking dish instead of a heavy-duty rimmed sheet pan, like the other two.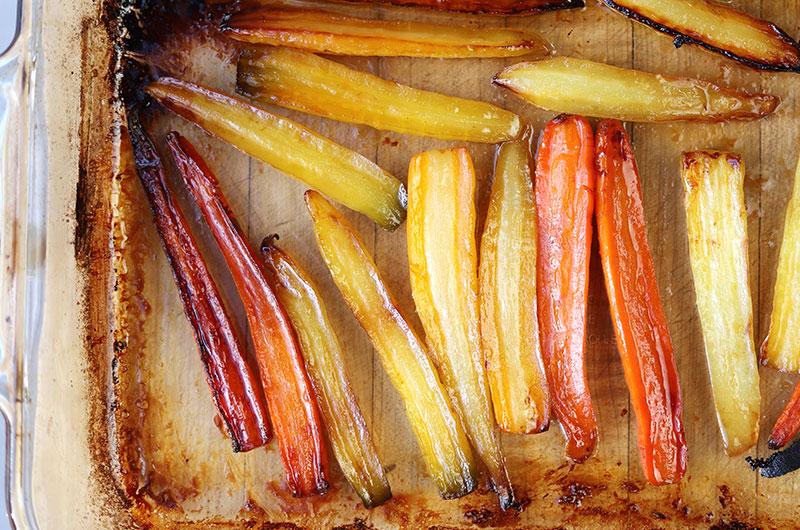 Next on my list to try: Roasting carrots in a pre-heated cast iron pan!
---
Susie Middleton is editor of Cook the Vineyard.