For this recipe, look for 1-pound cans of pasteurized jumbo lump crab meat in Island fish markets (not cheap, but worth it). Lump crab cakes can be tricky to hold together; chilling the mixture helps if you've got time. When shaping, use your hands to cup and press into a ball, then flatten gently.
Makes 8 medium crabcakes (or 16 mini crabcakes)
Olive oil or canola oil
½ cup finely diced red bell pepper (about ½ medium-large pepper)
½ cup finely diced green bell pepper (about ½ medium-large pepper)
½ cup finely diced red onion (about ½ small onion)
1 ½ teaspoons Old Bay Seasoning
¼ cup mayonnaise
¼ cup whole grain mustard
¼ cup Dijon mustard
1 large egg
2 cups panko, more if needed
1 pound jumbo lump crabmeat
In a nonstick skillet, heat 1 tablespoon oil over medium heat. Add the red bell pepper, the green bell pepper, and the red onion, and cook, stirring until the vegetables begin to soften, about 2 to 3 minutes. Stir in the Old Bay Seasoning and sauté for 2 more minutes. Transfer to a plate to cool for a few minutes.
In a mixing bowl, combine the mayonnaise, the whole grain mustard, the Dijon, and egg. Whisk well. Add the sautéed veggies and crab meat. Stir gently to combine, taking care not to overmix so that the crabmeat keeps its integrity. Stir in between 1/2 and ¾ cup panko, depending on how wet the mixture is.
If possible, refrigerate the mixture to chill for a couple hours; it will be easier to shape.
Heat the oven to 375°F. Line a sheet pan with parchment paper or aluminum foil.
Spread the remaining panko on a plate. Using your hands, form a portion (about 1/3 cup, or 3 ounces if you have a scale) of crab cake mixture into a ball shape, pressing it slightly. Transfer to the plate of panko. Repeat with 3 or 4 more balls and add to panko. Gently press down on each ball to form a hockey puck and coat thoroughly with panko.
Heat 2 tablespoons oil in a nonstick skillet over medium heat. Add the crab cakes and sauté until deep golden and crisp on one side, 5 to 7 minutes. Carefully flip with a spatula (don't worry if they break apart) and cook until the second side is golden, another 4 to 5 minutes. Arrange the crab cakes on the sheet pan.
Repeat with remaining crab mixture until all of the crab cakes are on the sheet pan. Transfer to the oven and bake for 10 to 15 minutes, until heated through.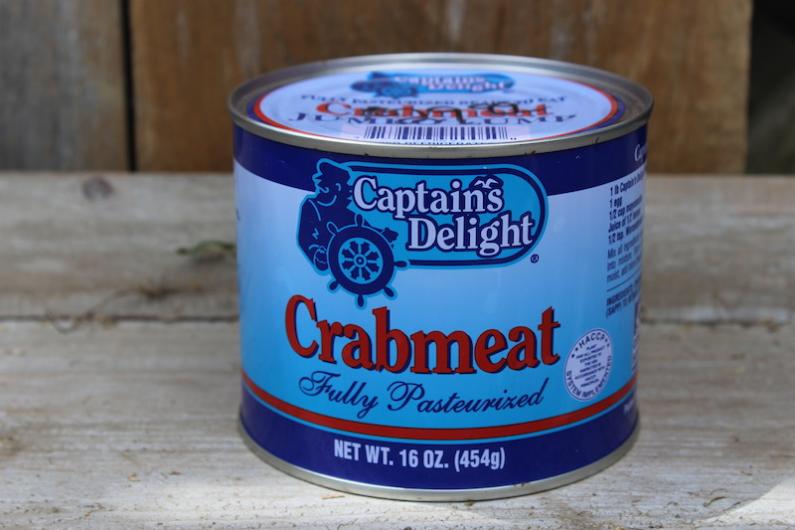 Serve right away.