It's no secret that I'm a farm-stand hound, but it's not always vegetables I'm stopping for. Sausages are a weeknight staple at our house, and I can find local sausages at the little Whippoorwill Farm stand on Old County Road not far from my house. (Many local farms make sausages, which are a good introduction to Island-raised meat. So says the author of The Locavore Carnivore Challenge. Ahem.)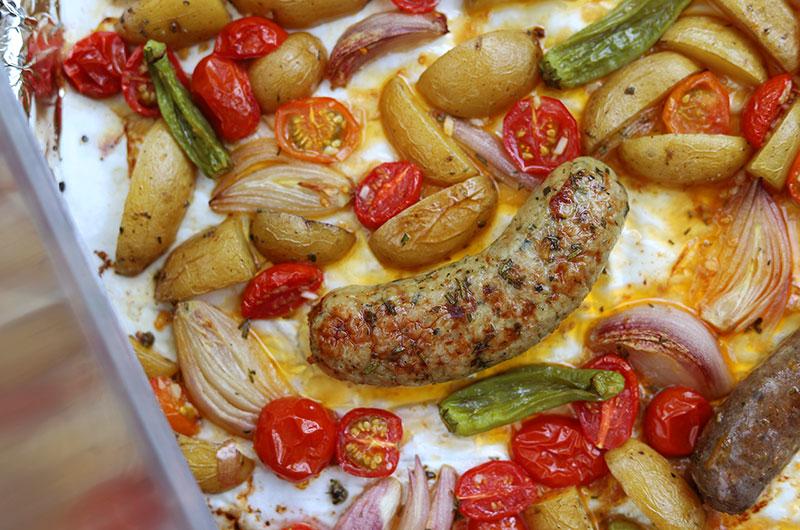 I pop the packages in the freezer and thaw them in the fridge when I need them. Sometimes I roast the sausages in a cast iron pan, but lately I've been turning them into, yes, a sheet-pan dinner with potatoes and local veggies. Because why not? Cut the vegetables to the right size, and they'll roast in the same amount of time it takes for the sausages to cook through.
Contrast the richness of the sausages and veggies with a fresh corn dressing, serve on salad greens, and you've got an all-local dinner.
You won't hold it against me then (now that I've opened with meat), if I mention a quirky vegetable I found at Beetlebung Farm last week: kohlrabi. Closely related to cabbage, kohlrabi has a similar texture and taste to a purple-topped turnip, once the tough skin has been peeled away. Cut into matchsticks, it makes a fine fall salad addition, but I prefer to roast it (of course). This weekend I included it in a version of Roasted Root Vegetables with Ginger Batons, even though technically kohlrabi is not a root vegetable; it grows above ground.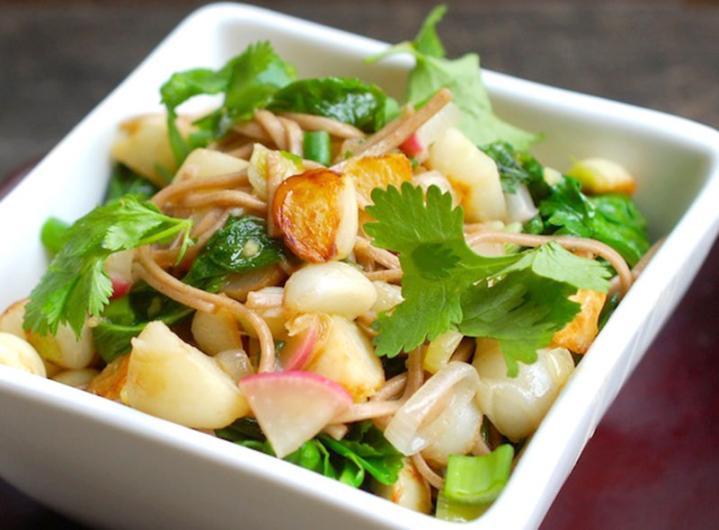 Sliced thinly, it could also stand in for Japanese turnips, so you could make a fall version of this Soba with Japanese Turnips, Radishes, Greens, Ginger & Miso. Put the kohlrabi greens in the mix, too.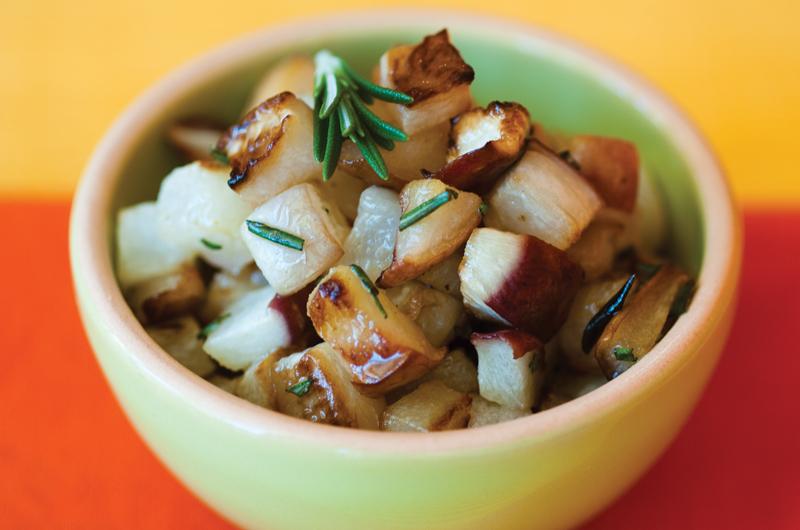 Kohlrabi is a natural partner for apples, especially firm-sweet ones like Honey Crisp or Jonagold. I'd use them both in this recipe for Roasted Turnips and Pears with Rosemary-Honey Drizzle, substituting the kohlrabi for turnips, and the apples for pears.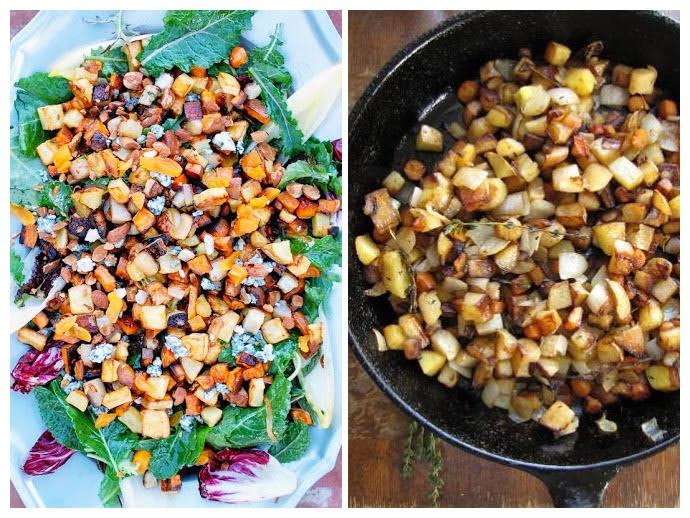 Or you could cook the kohlrabi using one of my favorite techniques – the "slow" sauté — and make Caramelized Root Veggies, Potatoes and Sweet Potatoes with Onions and Thyme. And turn that into a salad if you like. (Don't worry, if you never intend to eat one bite of a kohlrabi or a turnip, you can still make this delicious recipe.)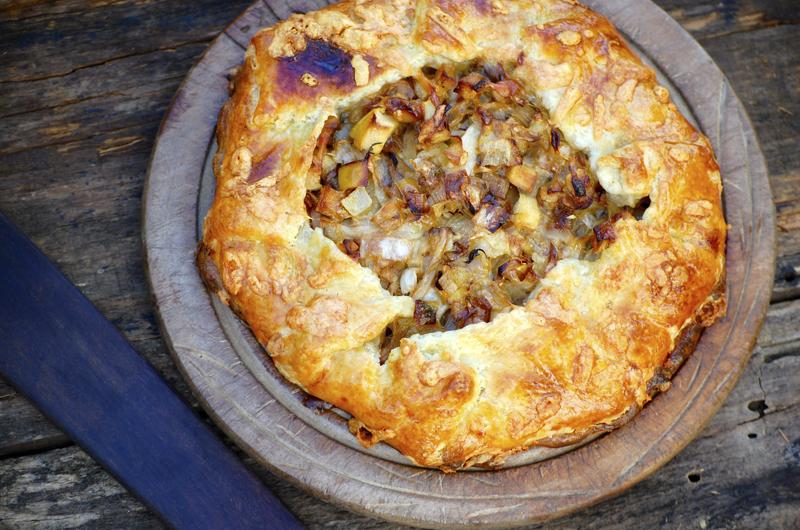 Before I leave this sweet-bitter combo thing behind (hurry, please), let me remind you that a Savory Cabbage, Apple, and Cheddar tart is pretty darn swell.
Oh heck, I say we drop the whole savory thing and just make apple pie. (And not just any apple pie; Classic Apple Crumb Pie.) Why wait for Thanksgiving when gorgeous apples are everywhere now? I've been buying and hoarding them. Go figure.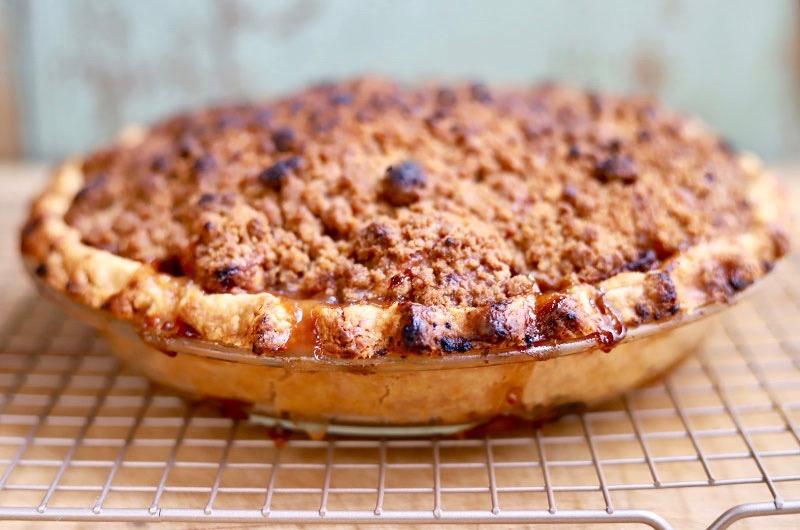 But wait, you probably still need some straightforward dinner ideas for this week. I think Judy Klumick's Chicken, Kale and Parmigiano Meatballs would be nice.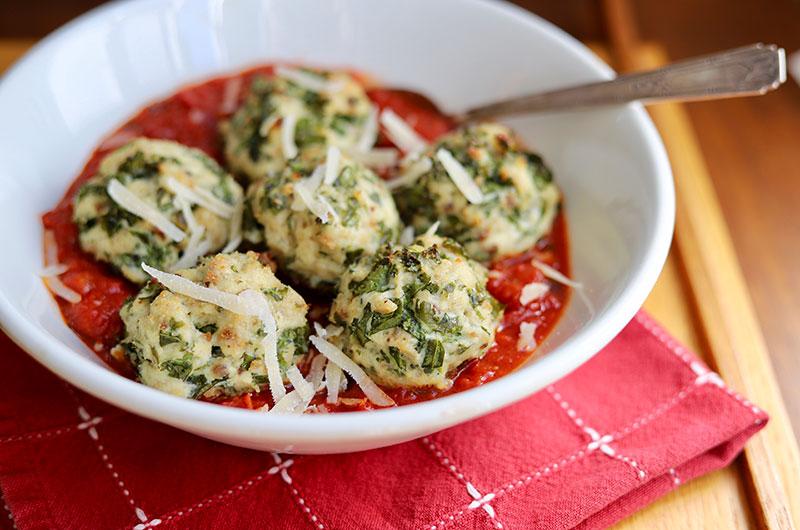 And baked pasta would be the appropriate segue into October. (How did that happen?) Baked Penne with Roasted Squash, Caramelized Onions and Ricotta it is.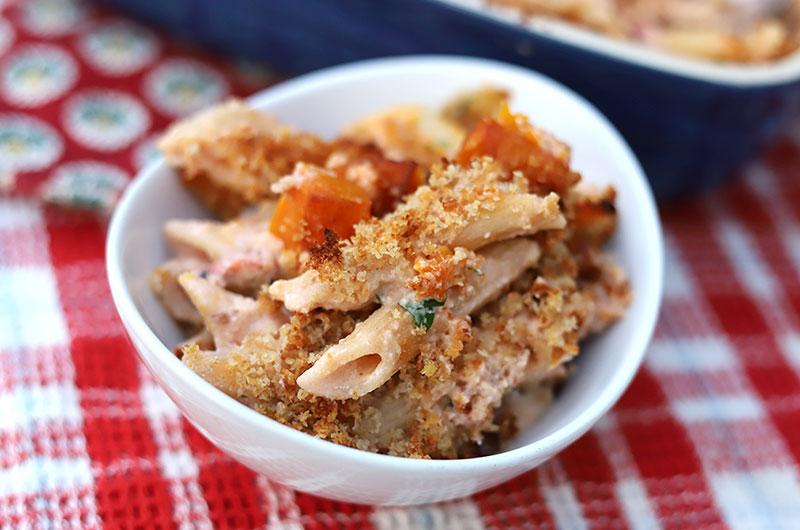 I'll see you at the Martha's Vineyard Oyster Fest this weekend, where I'll be chatting with Ben Harney of @therealmothershuckers, Greg Martino of @cottagecityoysters, and oyster goddess Julie Qui @inahalfshellblog.
While you're over on Instagram, don't forget to follow @cookthevineyard if you haven't already.