Hurricane Teddy, despite hurtling towards Nova Scotia hundreds of miles away, has still managed to deliver high winds and huge waves to the Island. This is great news if you like to surf, or if you were really looking forward to reacquainting yourself with your favorite sweater (it's been downright chilly, too). But on top of the blustery weather, the days have shortened up so much that sunset now collides with dinnertime. We're cooking in the dark again.
The only proper response to all this is to muster comfort in the kitchen. Time to resurrect fall favorites. I started with something I haven't made in a long time: a potato galette.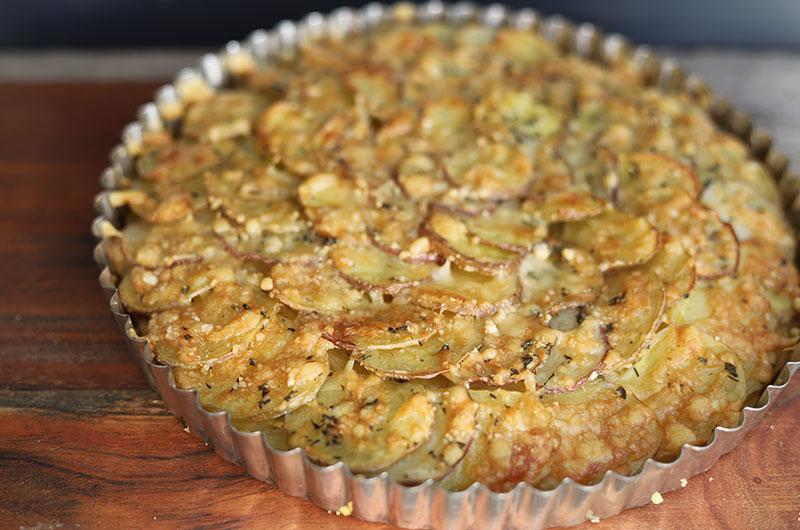 I'm a sucker for dishes that are fun to put together and this "potato pie" is one of them. I've made variations of these over the years, but almost always with gruyere cheese and a bit of rosemary. Layered and baked in either a tart pan or a cheesecake pan (anything round with a removable bottom), this Gruyere Potato Galette with Fall Herbs can just as easily be a side dish for roast meat as it can be a part of a vegetarian supper with a cup of soup (Tomato Ginger-Bisque?) and a green salad.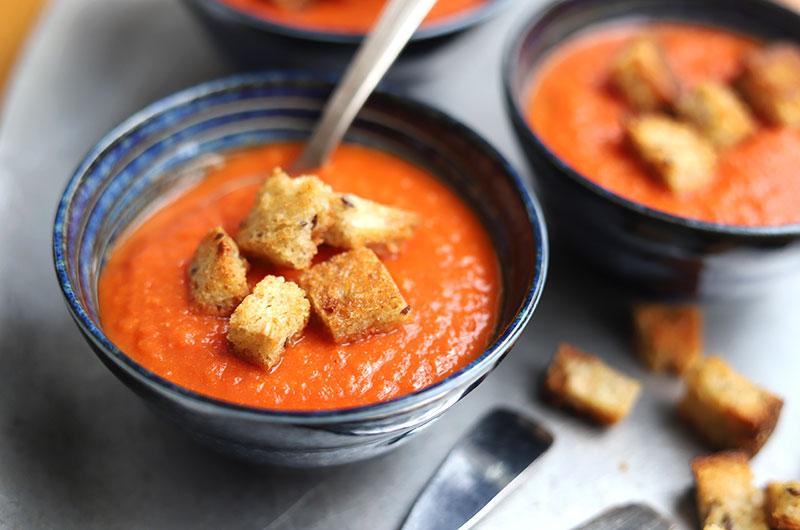 I'm thinking it would go really well with Crispy Roasted Chicken Thighs with Garlic, Lemon and Rosemary (double rosemary, but what the heck!) or Simple Roast Chicken, with or without the gravy.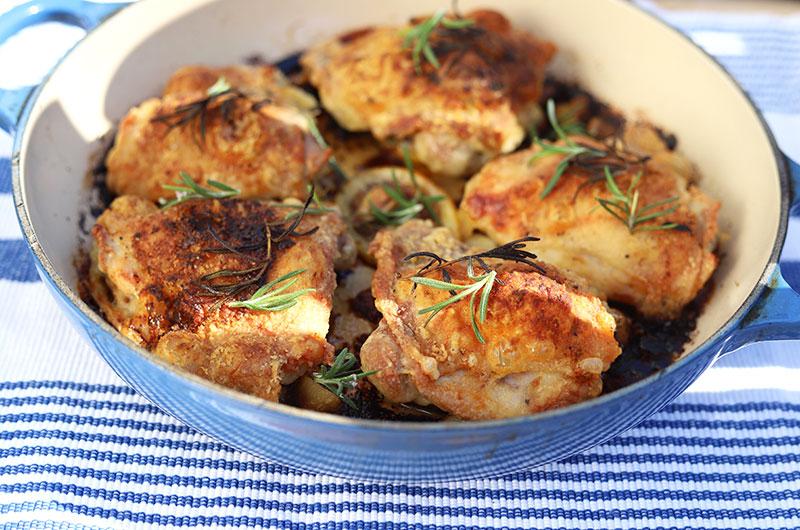 Or if you wanted to take a deep dive into cool-weather cooking, Braised Short Ribs (or Lamb Shanks), Hunter's Style.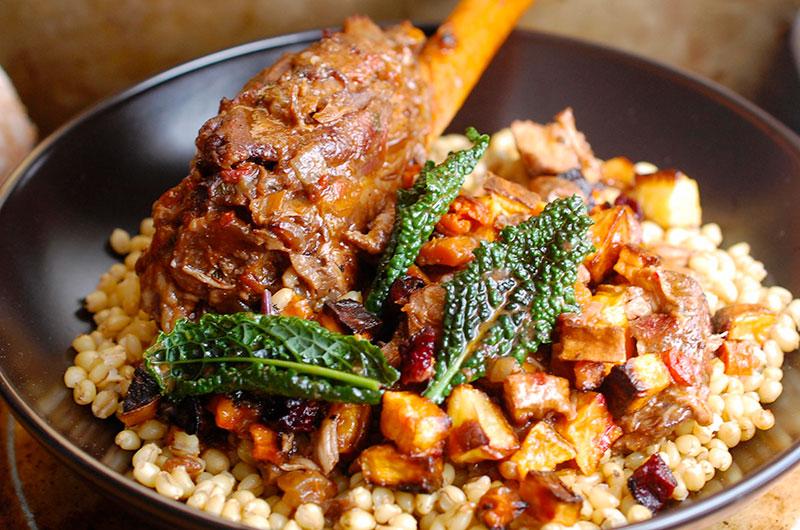 We're in chicken mode here, though, after last week's meatballs and a lot of sirloin tip steak. This weekend, I'm planning to make the Pollan Family's Udon Noodle Soup with Miso Glazed Vegetables and Chicken. (If you're in chicken mode, too, but don't feel like cooking one night, pick up a chicken pot pie from Pie Chicks' new bakery in Vineyard Haven.)
I haven't given up on the harvest (not for a minute!), and left to my own devices, I'd eat a hearty season-bridging salad every night this week, starting with this Roasted Squash and Farro Salad with Fall Greens, Cranberries and Nuts. So many good things in one dish, including those Maple, Vanilla, and Cardamom Glazed Squash Rings and that great Double Lemon Tahini Dressing.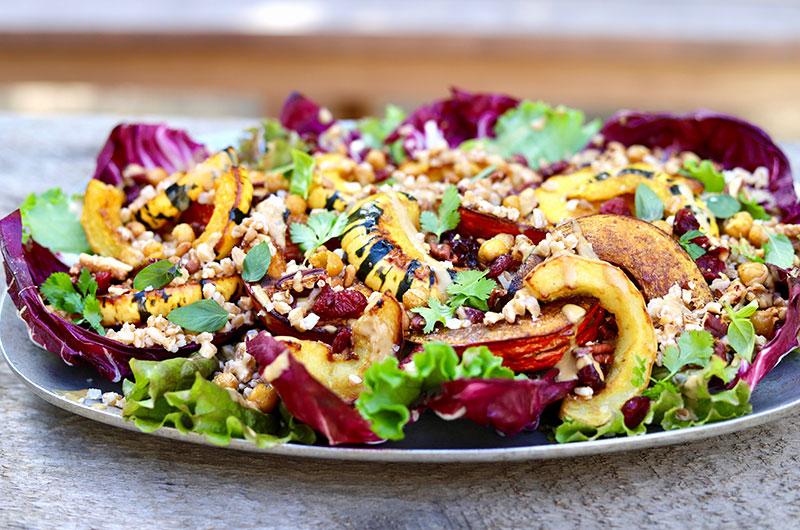 I'm also carrying the harvest into dessert, thank you very much, using the last stone fruit I had stashed in the fridge. I picked up some Italian prune-plums at Cronig's last week. They were so beautiful, I had to have them. And with their firm texture, I really should have sliced them into a pretty tart. But I wound up improvising a Plum Crisp this morning (throwing in the last peach I brought back from Delaware, too) by using my Gingery Strawberry-Rhubarb Crisp as a template. I had crisp topping in the freezer, miraculously, and just enough of everything to make a half-sized crisp.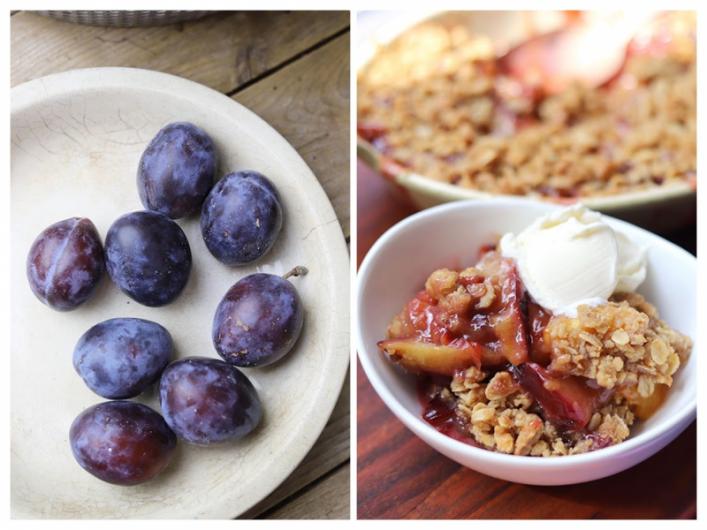 I'll reheat that tonight when our young surfer returns with tales of Teddy waves.
Stay warm and dry and join us on Instagram @cookthevineyard.