I learned to make grilled pizza at Al Forno restaurant in Providence, Rhode Island. Fresh out of culinary school – where I'd been schooled almost exclusively in French cooking techniques – I felt like I'd been liberated. At Al Forno, we cooked everything in wood-fired ovens and on wood-fired grills. Vegetables and fruit arrived at the back door every day from local farmers (an anomaly in those days), and the food was decidedly rustic.

The influence that chefs George Germon and Johanne Kileen had on my cooking is hard to overstate. To this day, fresh vegetables and high-heat cooking define my cooking style. My favorite dessert is the rustic tart Johanne taught me to bake. And that grilled pizza? Well, I'd have to say I've never found anything more satisfying and delicious to make for friends.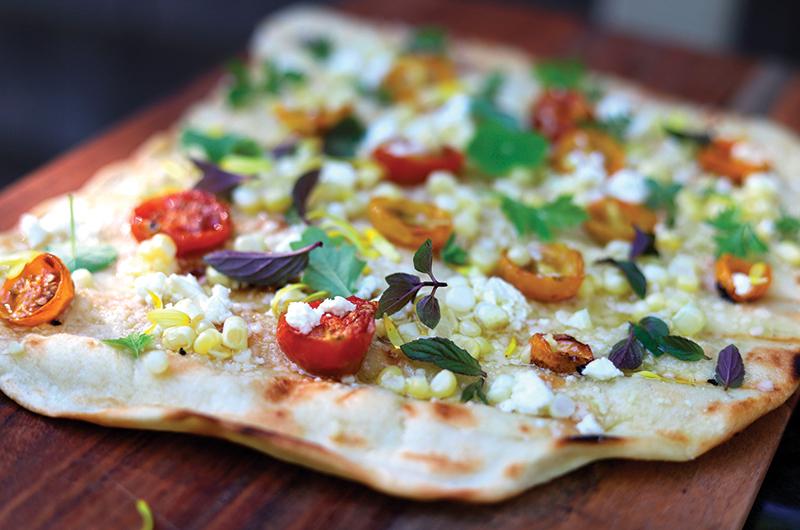 That's why I was happy to write "Flippin' Good" for Martha's Vineyard magazine and to create this Master Recipe for Grilled Pizza. And now we're passing the recipe along to you, just in time for Labor Day weekend cooking. Read the story first, where you'll find tips, a toolkit, and topping ideas. (Just about anything you can get from local Vineyard farms and fishermen can top a grilled pizza — as long as you use a light hand.)
Then read the master recipe, where you'll find detailed instructions as well as a link to Simple and Quick Food Processor Pizza Dough.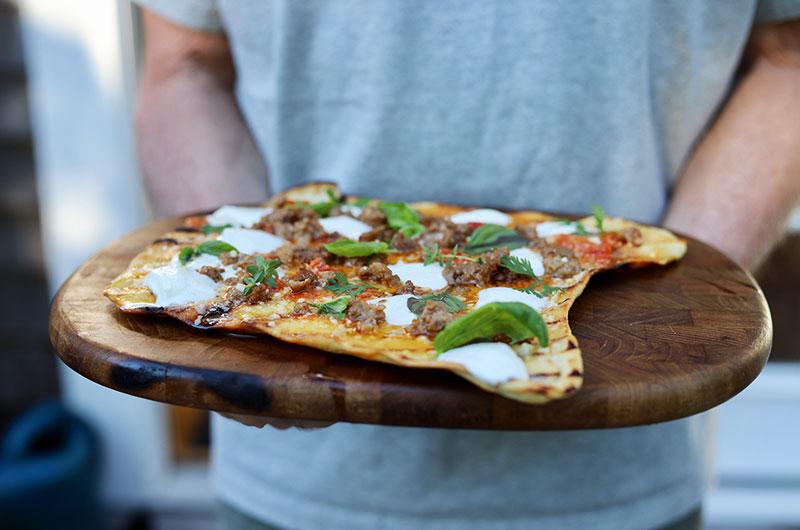 I hope you won't be daunted and that you'll give grilled pizza a try. Make plenty of dough, organize your ingredients and tools near your grill, and get the whole family involved.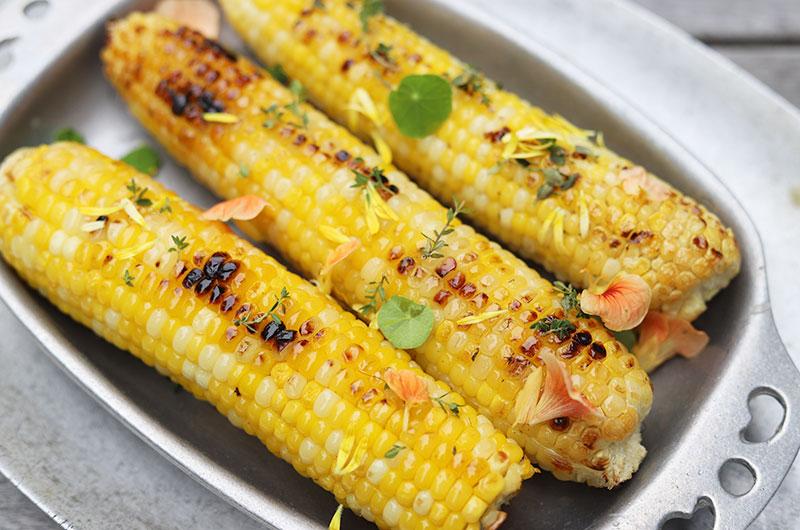 Now, it's not often I disagree with NYT Cooking, but a newsletter last week about grilled corn left me a bit frustrated. They offered a variety of rather complicated ways to grill corn, but I think there's a simpler method that gets great results — Corn Grilled in Foil with Herbs and Butter.
Instead of fussing around with soaking the husk, I shuck the corn clean, rub it with butter, and wrap it (along with a few herb sprigs) in foil. I grill the foil-wrapped corn directly on the grill grates, turning every few minutes. The corn both steams and browns inside the foil so it cooks properly – and gets a bit of that roasty flavor. Try this method (serving more Zesty Flavored Butter on the side), and let me know what you think!
Whatever you do, eat corn this weekend. Buy extra ears and try something fun and easy: quick-pickled corn. Or use that same technique to make quick-pickled jalapenos or banana peppers or red onions or cucumbers.
Having a stash of these refrigerator pickles on hand is just the thing for zipping up a weeknight meal. I use mine on eggs, in tacos, and in salads.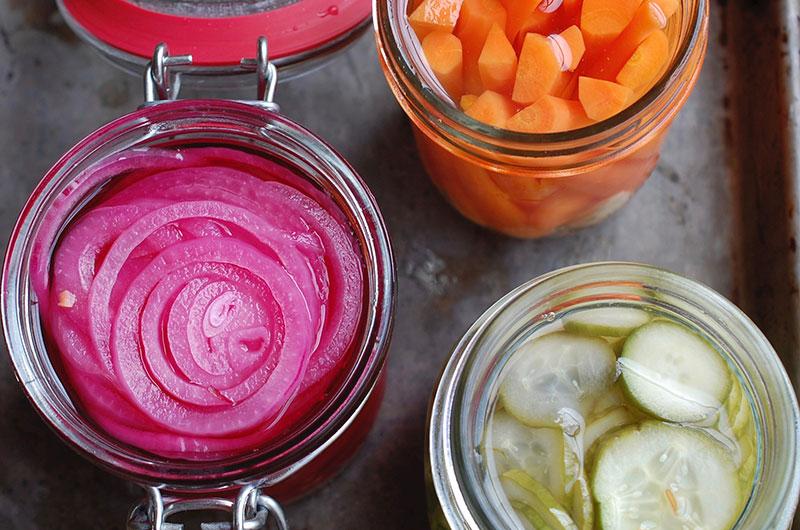 And we've got a few more ideas for preserving, too.
Speaking of preserving, the beach plums are ripe. If you're picking to make Beach Plum Jelly, save some of the juice to make a simple sweetened sauce. (Or simply melt some jelly.) Then serve Vanilla Ice Cream with Beach Plum Swirl for a very Vineyardy Labor Day dessert.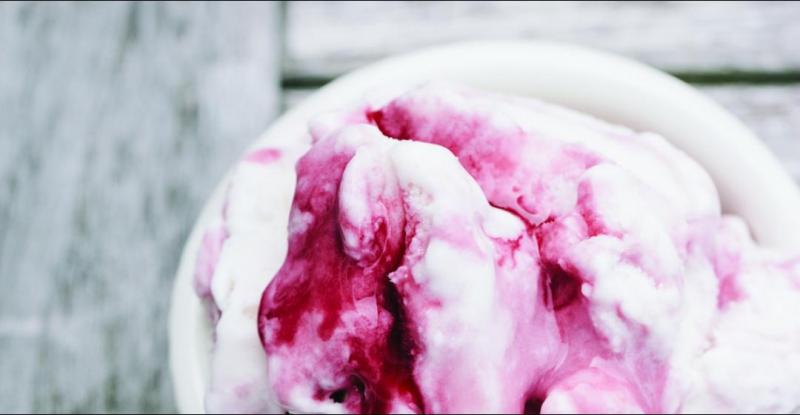 Or how about Brown Butter Popovers with Beach Plum Curd for breakfast? YES!
Happy September and be sure to visit us on Instagram @cookthevineyard.