Welcome to 2020, where according to the food prognosticators, we will be eating blue food (Classic Blue is the Pantone color of the year), Japanese ice cream (Summer Olympics 2020 are in Tokyo), and even more plant-based foods. While we don't have a Taiyaki ice cream shop here yet, we are all over the blue-food thing here on the Vineyard (think blueberries, blackberries, beach plums, blue potatoes, blue eggs, even blue (ish) kale!).
And here at Cook the Vineyard, we are one-hundred-percent onboard with more plant-based eating. In fact, today's featured recipe, Buffalo Cauliflower, is from the Pollan Family's 2019 cookbook, Mostly Plants: 101 Delicious Flexitarian Recipes from the Pollan Family (Harper Wave, 2019). I thought it would be a fun segue between holiday eating (maybe you're having an open house today) and more veggies in the new year.
Actually, if you're having friends over today, or just watching movies with the family, we've got a whole raft of recipes for casual snacks, from Loaded Potato Nachos to Double Cilantro Guacamole to White Bean Dip with Preserved Lemon. From Blistered Shishitos with Romesco to Avocado Toast with Baby Kale, Blue Cheese, Pecans, and Quick-Pickled Radishes.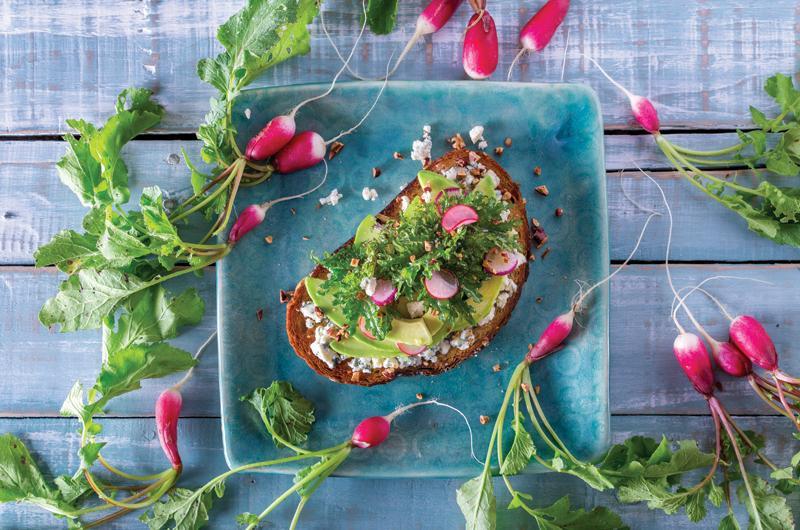 And yes, even a nod to Japanese cuisine with these Japanese Vegetable Pancakes.
After today, if you've got a personal goal to eat more veggie-centric meals, start with this: Chinese Egg Noodles with Veggies in Coconut Broth. Or this: New Potato, Greens, Garlic and Chickpea Crush. Or maybe Shiitake Tacos with Chipotle Sauce. We'll be dreaming up all kinds of new veggie (and meat! And fish!) dishes in 2020, so stand by.
In the meantime, take one last look at what happened in the food world on Martha's Vineyard in 2019. I wrote this piece (Chefs Shuffle, Restaurants Rotate in 2019) for the Vineyard Gazette, and even I was surprised at how much activity our busy food community had generated in one year.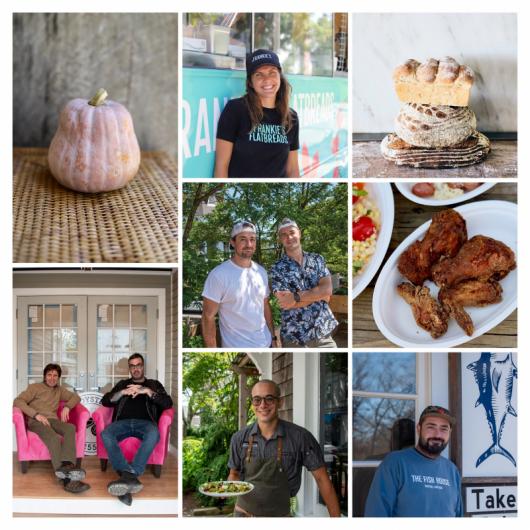 As for 2020 trends, of course you have to take the (national) marketing folks' predictions with a grain of salt (a big grain of MV Sea Salt). But there's a kernel of truth in every trend, and I will go out on a very stable limb and predict that here on the Vineyard, we will not just follow along with the most dominant trend in food – supporting sustainability on our planet – but we will innovate (or I should say, continue to innovate) and get traction in ways that only a small and active community like ours can.
A happy and delicious New Year to you!
P.S. Be sure to follow us on Instagram and Facebook.