Holiday traditions are comforting. No wonder we head into the kitchen this time of year to make familiar recipes. I'm making a recipe — Crab-Stuffed Shrimp — inspired by one my Dad made for Christmas Eve many years ago. My colleague Noah Asimow is making his dad's latke recipe. (Read Noah's account of the tearful father-son training session in Passing the Latke Torch. Onion-grating is to blame.)
But the holiday tradition we're most intrigued with this year is The Feast of the Seven (or Eight or Nine!) Fishes. We wondered: Wouldn't this Italian-American tradition be perfectly suited to a Vineyard spin? With plenty of shellfish of course! The idea of spending Christmas Eve day enjoying a leisurely progression of fish dishes sounded so lovely that we couldn't resist letting our minds wander to how that might play out...
You could start your Feast with raw oysters or Ceviche. I'd like some smoked bluefish, but this Smoked Clam, Mussel and Mascarpone Dip could be fun, too.
If you wanted clams next, you could make Offshore Ale's Linguine and Clams or move Vineyard Clams Alla Griglia from the grill to the stovetop and oven.
You must include something fried; it's a feast tradition dating back to Roman times. You could make The Port Hunter's Fried Calamari. Or battered bluefish. Maybe even Fried Oyster Po' Boy Sliders.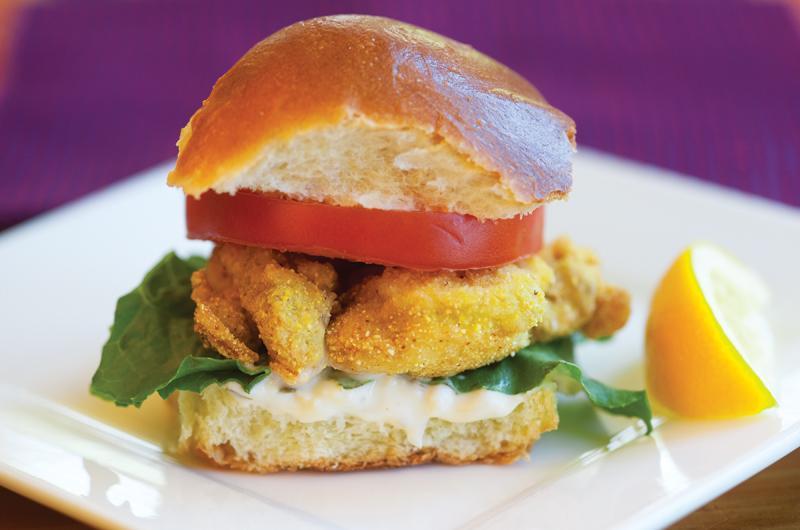 Or even more authentic, Fried Smelts, which chef and seafood expert Mike Holtham reminded me about when I visited with him at The Net Result the other day. Mike offered us the recipe, explaining that deep-frying is the best way to eat these mild little fish because it dissolves the tiny bones that remain after dressing. The Net Result has fresh-frozen dressed smelts coming from Nova Scotia for $6.95 a pound. They're full of Omega-3 fatty acids, by the way!
Next you must have scallops, bay or sea! Bay Scallops with Butternut and Basil Sauce or Bay Scallops with Lemon-Orange Pan Sauce? Seared Sea Scallops with Tomato Butter or Seared Sea Scallops with Peas, Leeks, and Prosciutto?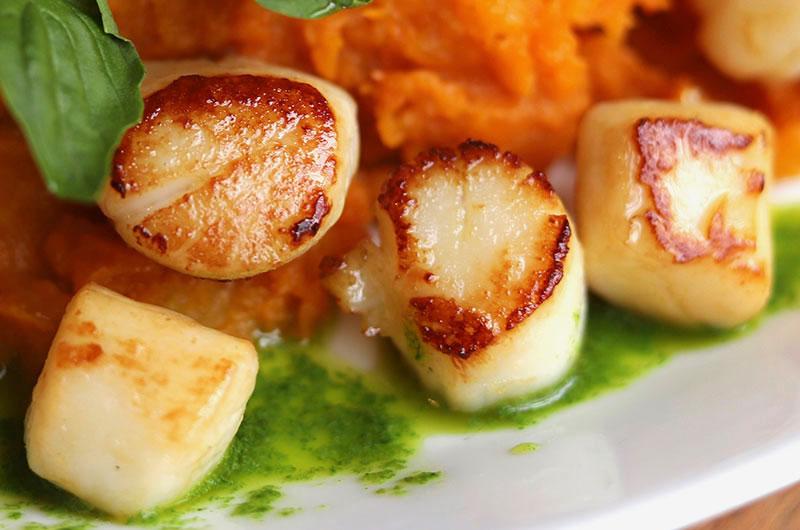 Then a nice flatfish: Mike Holtham's Pan Roasted Fluke or Fluke with Parmesan Crumbs and Potatoes. Or you could make stuffed flounder with the crab stuffing from the shrimp recipe. For that matter, the stuffed shrimp themselves could be part of the feast, as could John Shepherd's Crab Cakes.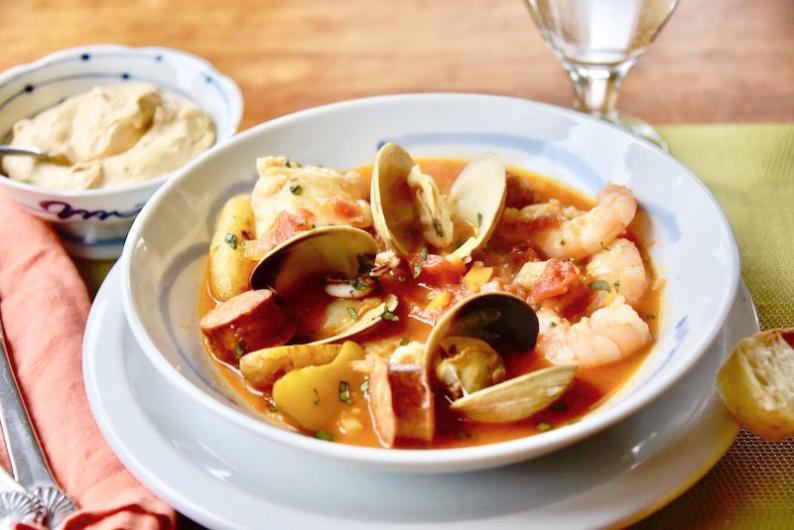 For the main event: Chilmark Bouillabaisse. Make it with monkfish and squid if you've had enough shellfish. Or if you want a simpler fish dish, how about Pan-Seared Halibut with Tomatoes, White Beans and Spinach or Seared Tuna with Lemon-Caper Pesto? Maybe Striped Bass with Lobster Sauce.
Speaking of lobster, why not end this whole feast with a little bow to the famous crustacean: lobster poké, a (mini) lobster salad roll, or a bit of lobster risotto.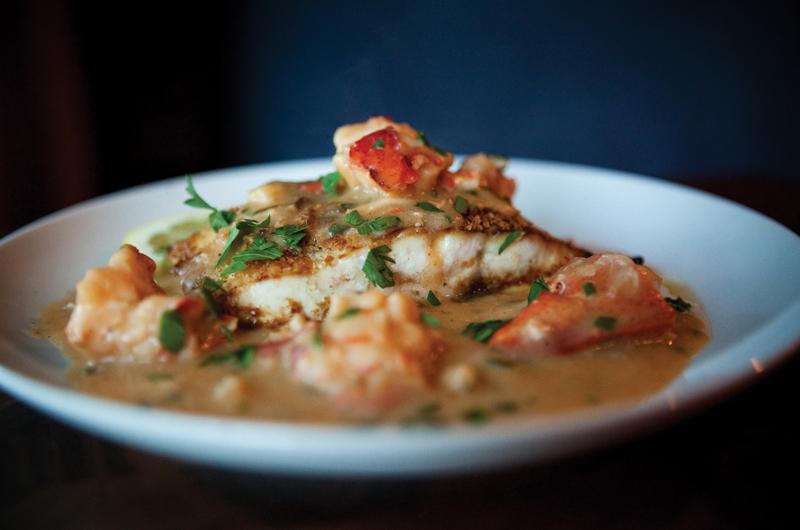 Even if the feast sounds like a ridiculous amount of food, I love the spirit — the idea of hanging around with friends and family all day, cooking and eating a dish every now and then; lighting the fire, the candles, the battery-operated tea lights — doing whatever brings you warmth and happiness and satisfied tastebuds this holiday.