Sunday afternoon I tied on my apron, pulled out my cookie cutters and sprinkles and baking sheets and cooling racks … and proceeded to trash my kitchen and dining room over the course of the next several blissful hours. I'm not kidding – I had so much fun, and being in the decorating zone was an excellent distraction from all other holiday cares. I highly recommend it.
Inspired by the 8-page color cookie foldout in the Sunday New York Times (this beauty sort of rocked my world, I have to admit) and my mother's hand-written book of recipes lying on my kitchen counter, I proceeded to bake sheet after sheet of our favorite cut-out cookie recipe so that I could play around with royal icing, drizzle some with chocolate and sea salt, and cover the rest with the usual confections.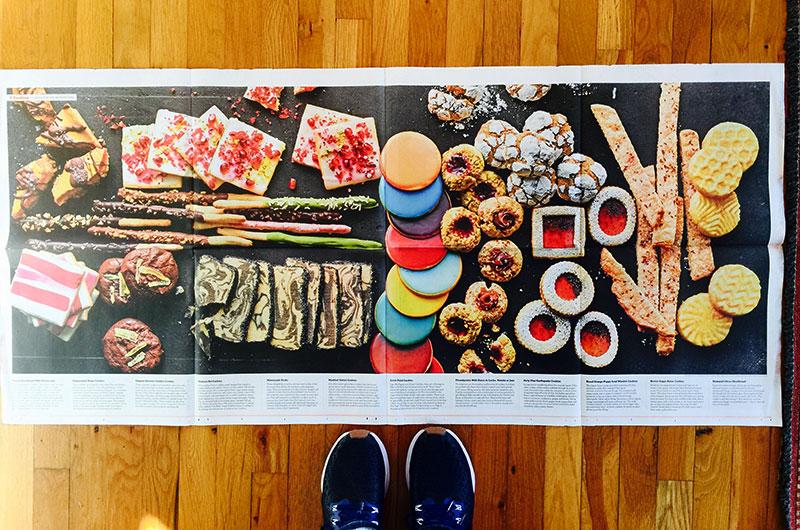 Of course it was absolutely necessary to, er, retest the recipe since I wanted to pass it along to you.
You'd think this would be enough for one day, but I decided to make Abby Dodge's Double Chocolate Cream Cheese Fudge Brownies while I was at it, figuring I could freeze half to take to my sister's in a few weeks and bring the rest to a potluck coming up. They are so good.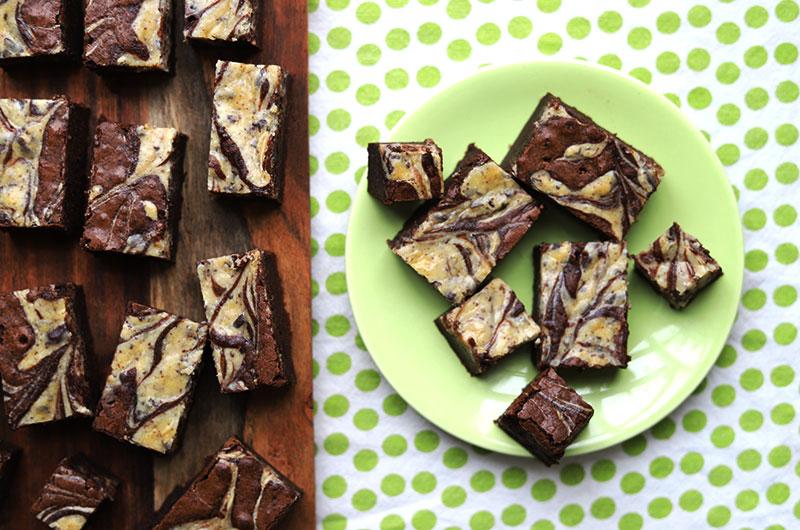 Once they cooled, instead of cutting them into regular-sized pieces, I cut them smaller to yield 60 brownie bites. Good to know for office parties or open houses, too.
This cookie-baking craziness carried over into Monday. While I was making another batch of Big Molasses Crinkles for my partner — only fair since he was an extremely good sport about every usable work surface being covered with cookie detritus — Abby Dodge's new recipe for her Baking Together column arrived: Butter Pecan Slice-and-Bake Cookies. Oh my, these are the best. I followed all of Abby's tips for shaping and slicing, and the cookies came out perfectly. I hope you'll make them and leave us a note on the recipe. We'd love to get a conversation going with all of you who love to bake. A great idea from Abby: Give a log of dough to friends to slice and bake whenever they like.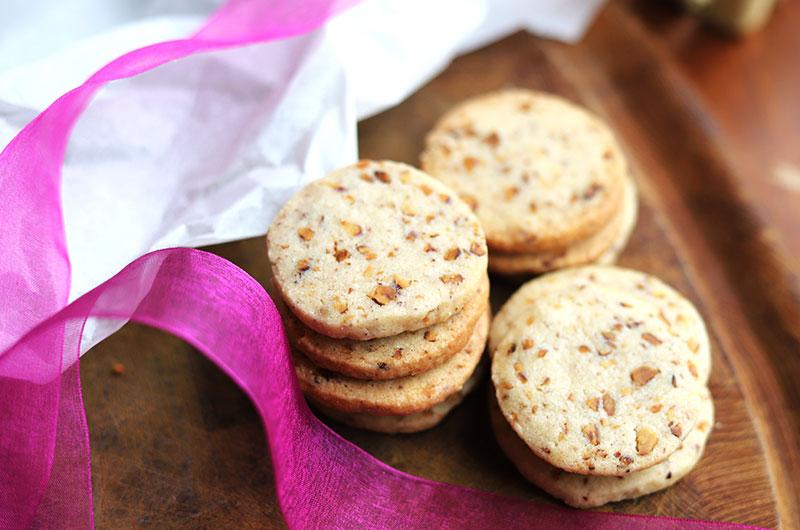 But for now you've probably heard enough from this crazy baker. I'll leave you with a couple thoughts. Don't forget about the Vineyard Salted Cranberry Bar cookies. You might also want to try these Coconut Macaroons. And, if cookie baking is truly out of the question, remember you can make this easy (and quick) Chocolate Sauce as a great homemade holiday gift. (Spiced Pecans make a good edible gift, too.) Or just buy professionally decorated cookies made by Sweet Annabelle at Black Sheep Mercantile (they look great and taste delicious, too).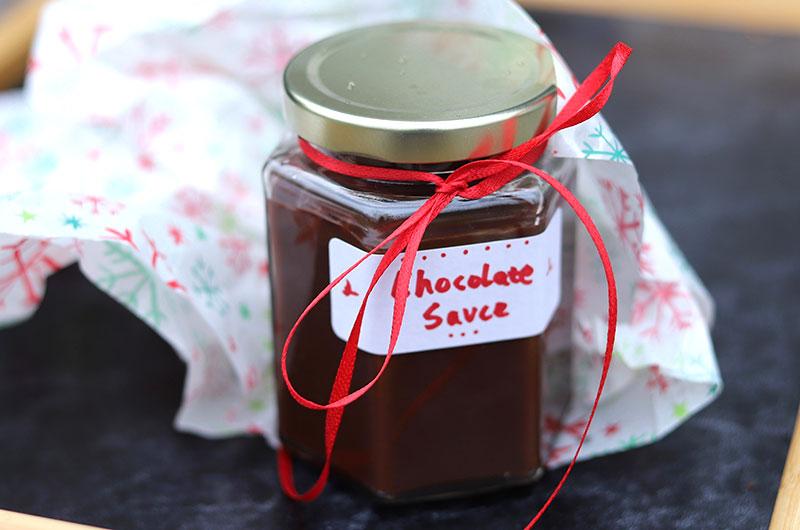 If you're coming to the Island for Christmas in Edgartown this weekend, we'll look forward to seeing you; we'll be in our red Gazette truck in the parade on Saturday. If you're staying home and baking cookies (!), well, you have to eat, too. Why not Chicken Tortilla Soup one night and Caramelized Slow-Sautéed Root Veggies (one of my favorite veg-cooking techniques for this time of year) another. Other ideas? Meatloaf. Or Short Ribs. Maybe Minestrone.
And next week at Cook the Vineyard we'll be featuring a menu of fish and seafood recipes that could just possibly inspire a Vineyard Feast of the Seven Fishes for Christmas Eve. We'll have latkes for Hanukkah, too. Until then, join us on Instagram and FaceBook. Happy Holidays!