You might think that after their first book, The Pollan Family Table (Scribner, 2014), won multiple awards, including the 2015 Gourmand International Award for Best First Cookbook, that they'd be sitting around the table, as satisfied with their efforts as they might be with a great meal.
But that's not the way these women work. They are doers. Individually, they are actors and writers, businesswomen and teachers, fitness gurus and health experts, mothers and grandmothers. Collectively, they are passionate home cooks who believe that healthy eating isn't about fad diets; it's about choosing good-quality whole foods, eating a lot of vegetables, and cooking at home whenever possible. It's a belief they share with their brother, food writer Michael Pollan, who in a sense reduced the family food conversation to a seven-word mantra for everyone when he famously wrote, "Eat food, not too much, mostly plants."
It was these words that inspired the title of his sisters' and mother's new book: Mostly Plants: 101 Delicious Flexitarian Recipes from the Pollan Family (Harper Wave, 2019). And while the book was published this spring, the family food conversation began a long time ago around their Long Island dining room table and continued every summer when the family piled in the car and headed to their family vacation home in Aquinnah.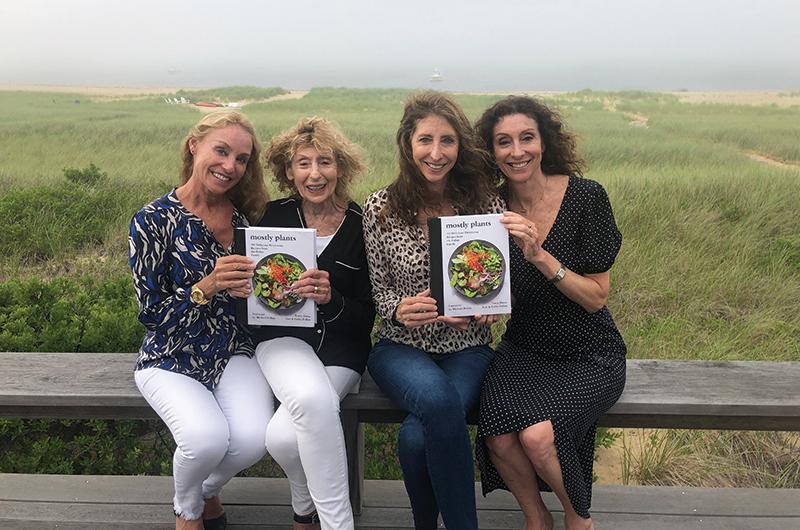 Corky, the erstwhile editor of the Best Bets column for New York Magazine, was always a great cook. She inherited a talent at the stove and an appreciation for good home cooking from her Russian family. Plus, while she always loved meat, her father was in the produce business so she knew her way around an artichoke, so to speak. This came in handy when one by one her teenage daughters – first Tracy, then Dana, and eventually Lori – became vegetarians. Dana and Lori remain vegetarians today; Tracy stayed vegetarian for twenty years and through the birth of her first child. But when she became pregnant with twins, a craving for meat crept back, and today she eats meat a few times a week.
For all of the Pollans, summers on the Vineyard instilled a strong appreciation for very fresh food. A typical meal was just-caught fish from Menemsha and ripe tomatoes, sweet corn, and other veggies from up-Island farms or the West Tisbury Farmers' Market.
You can see the Island's influence in Mostly Plants in such recipes as West Tisbury Carrot Cake and Martha's Vineyard Seafood and Chicken Paella. But you can also see the refreshing influence of global cuisines in dishes such as Udon Noodle Soup with Miso-Glazed Vegetables and Chicken, Bulgogi Beef Salad, and Crispy Kimchi and Scallion Pancakes. The recipes are filled with enticingly bold flavors. (Buffalo Cauliflower, anyone?)
The organization reveals something for everyone: "Mezze and Bites"; "Salads"; "Soups and Chilis"; "Burgers, Patties, and Sandwiches"; "Vegetable Mains"; "Seafood Mains"; "Meat Mains"; "Sides"; "DIY"; and "Sweets." But the first thirty pages of the book are where the Pollans deliver their friendly counsel and a generous helping of tips: an extensive guide to shopping for produce, poultry, meat, and seafood; an essential pantry list; a roster of indispensable utensils; and a section called "Sage Advice and Thyme-Tested Shortcuts" that's loaded with great one-offs: peel ginger with a spoon, cut tomatoes with a serrated knife, save Parmesan rinds to add flavor to stocks or soups.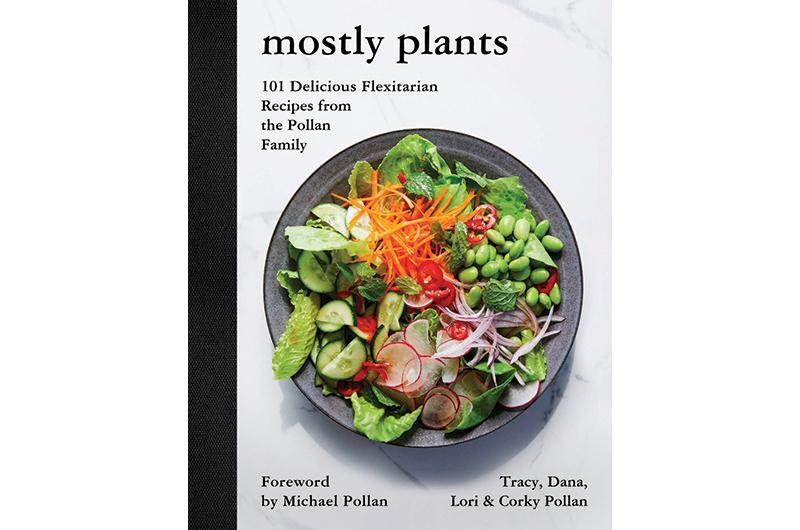 At this past summer's Martha's Vineyard Book Festival, the authors were asked what their favorite tip might be. The audience undoubtedly expected each to have a quirky favorite. But when all four came back with what is essentially Recipe 101 – have your mise en place done (your ingredients prepped) before you start cooking, and read the recipe all the way through beforehand – there was a chuckle of recognition from everyone under the tent. "Who hasn't gotten halfway through a recipe for dinner tonight only to realize that a three-hour marinade is required?" asked Tracy.
There was just one other tip volunteered by a gentleman sitting in the front row. Tracy's husband and number one fan, actor Michael J. Fox, commented that he liked the sisters' obvious appreciation for the aesthetics of food – how everything looks on the plate. But, he said, when they're out to eat together at a restaurant, he wished the iPhone photos and Instagram posts could happen a little more quickly. The food arrives, phones come whipping out, and his fork stays posed in the air waiting to eat. Can't a hungry man just eat his dinner? He smiled, suggesting his dinners are all pretty swell.
The following recipes were originally published along with this article:
Udon Noodle Soup with Miso-Glazed Vegetables and Chicken