James "Jim" H.K. Norton of Vineyard Haven is a man for all seasons. He's a farmer, a writer, a traveler, a linguist, a scholar, an historian, an industrial engineer, a teacher, a sailor, a meteorologist, a geologist, a tourist guide, a public servant, a singer, a former senior Episcopal church warden, and during the Korean War he was a hospital medic specializing in burns. On his mother's side, he is the great-grandson of James H. Knapp, the designer of the derby hat, and on his father's, a tenth generation Vineyarder. He's also worried.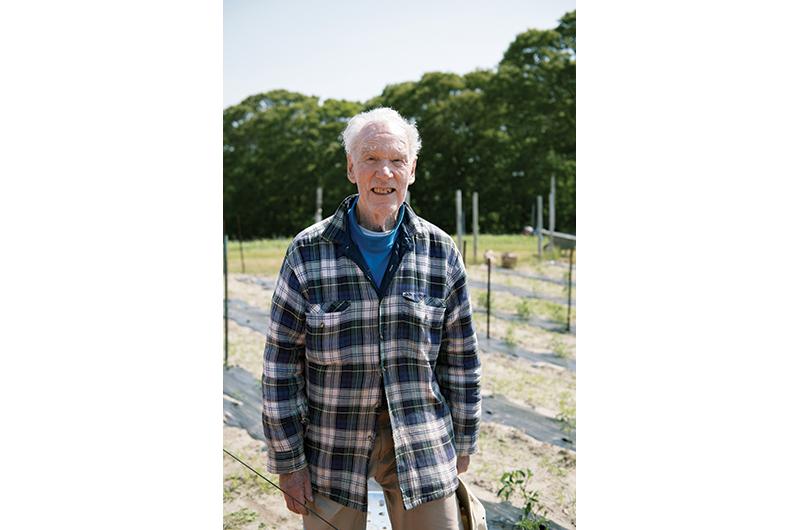 "We had friends who had lived on the Island for years," he says. "He worked at the shipyard. They had three children and were trying to buy a house in Oak Bluffs. They found one they thought they could afford. They went to the bank to get a mortgage. Then they found out that the house had just been bought by someone who could pay cash for it."
It's not just that his friends lost out on a home they wanted that concerns him. In his eighty-nine years, more than half of which he's spent as a year-round Island businessman and town leader, he's seen more than a few friends come and a few friends go. But this feels somehow different, and permanent to a man who for many years led historical walking tours of Vineyard Haven.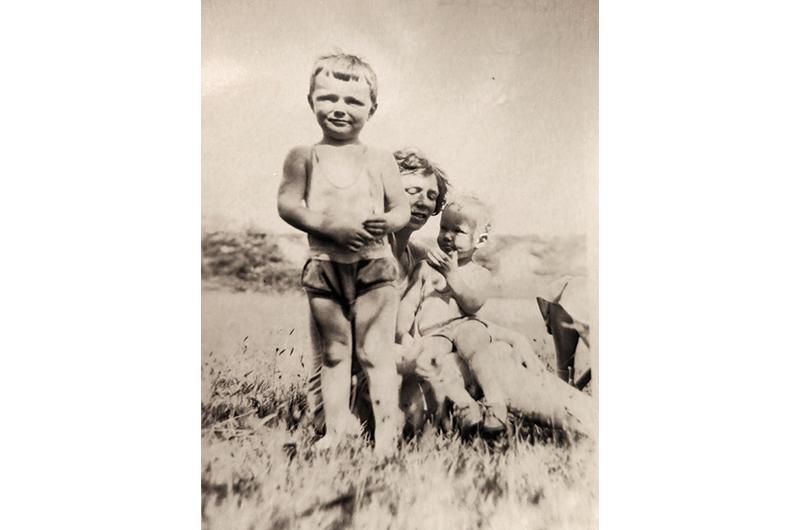 "The student age population is diminishing, and the character of the high school is changing because there is a decreasing population of professional parents. They can't afford to live here anymore," he says. "The millionaires and billionaires are forcing the working-class people off the Island. Look at the working-class people who get off the boat every morning and are coming here for their work. The future of the Island, I'm afraid, is as a getaway rather than a living place."
Norton is not remotely a grumpy old man sitting around in a rocker and whiling away his days complaining about how you should have been here yesterday, however. Two winters ago he was struck by a car. Today, undaunted though sometimes with the aid of a walker, he nurtures his tomatoes at the sixty-acre Norton Farm that he operates with his son Jamie and daughter in law Dianne on Edgartown–Vineyard Haven Road. When it isn't the growing season, he occupies himself by working on a history of Nicholas Norton, a tanner who came to the Vineyard from Weymouth in 1659 and who was his first Vineyard ancestor, and by revising for potential publication his doctoral thesis that he earned from the University of Madras decades ago.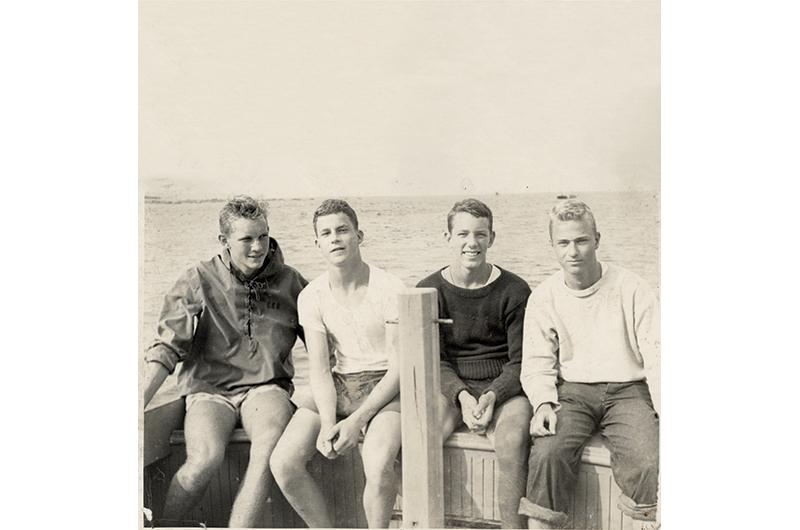 During the summer months, he lives at the head of the Lagoon, on land where his great-great-grandfather, Bayes Norton, raised sheep. Bayes Norton bought the 300-year-old farmhouse, which was built on land sold in 1695 to white settlers by the sachem of Nobnocket (now Vineyard Haven), in 1837. The Bayes and the Norton families, from which he took his name, were linked when the two daughters of Captain Thomas Bayes, the seventeenth-century captain of the Island's militia, married the two sons of Nicholas Norton.
Norton's winter home on Crocker Avenue is also closely linked to important Island history. His great-aunt Mary Norton was the wife of Rudolphus Crocker, who owned the harness factory that stood where today's stone bank stands. It was there one August night in 1883 that the fire broke out that destroyed thirty-two dwellings, twenty-six stores, twelve barns, and two stables on Main Street.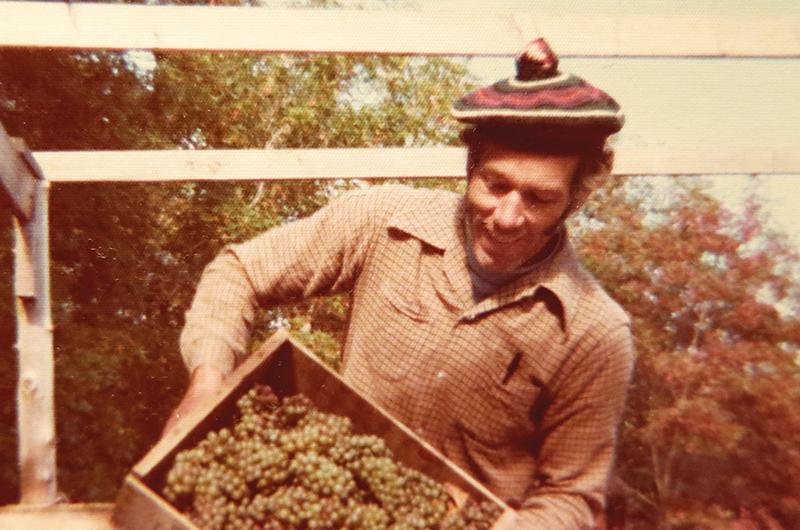 As his Ph.D. from a major Indian university suggests, Norton did not take a direct route to his ancestral homes on the Vineyard. He was born in New Haven, Connecticut, and spent his early life variously in Ohio, where his father taught physical chemistry at Kenyon College, at a boarding school in New Hampshire, and in California after his father was hired by the U.S. government as a rocket scientist in World War II. Summer holidays were always on the Vineyard, however, where his father had grown up. Norton played tennis, taught sailing, raced his Vineyard Haven 15 Poseidon in Island waters, and was fleet captain at the Vineyard Haven Yacht Club. He went to dances at the East Chop Tennis Club and the Cedars at West Chop. But the Vineyard for him then was distinctly a summer getaway. It was the wider world that he saw as his oyster, and for years it was.
He attended Yale University to study engineering but soon found that he was more interested in Elizabethan prose and verse. After graduating, he studied at Oxford in England before being drafted into the Korean War. His dedication to non-violence, developed through his studies and travels, did not allow him to use a gun against another person. So after finishing basic training, he worked as a hospital medic at the Fort Brooke Hospital in Texas, where he completed his service. Back at Oxford after the war's end, he delved deeper into Indian history, religion, and anthropology. He applied and received a Ford Foundation Grant to study Christian parallels in the logical tradition in Sanskrit at the University of Madras.
That 1950s journey took him by boat to France and by train to Germany and Italy; by bus to Iran in the days of the shah; and to Kandahar, Afghanistan, before most Americans had heard of it. He became a foreign correspondent for the Vineyard Gazette and wrote of Venice and Paris and Salzburg; the turquoise mosques of Isfahan in Iran and the oil press powered by a camel there; the tantalizing ruins of the Temple of Apollo at Delphi in Greece; the flower stalls and packed bazaars in Beirut, Lebanon; the sound of the waves of the Bay of Bengal breaking along the shore below his room in Madras.
When it was time, sorrowfully, to leave India, former Vineyard Haven Yacht Club sailor that he was, he latched onto a job on a forty-three-foot yawl heading from Bombay via Karachi in Pakistan to Aden in Yemen, a port of call for sailors for centuries. Neither the boat's owner nor the one other crew member knew much about sailing, he soon learned. "To get us going, I had to climb the mast and do the rigging," he recalls. "The owner had been entranced at the idea of having a boat built of Southeast Asian mahogany that was all the rage then. He had money and found a company that had built floors for maharajahs in the nineteenth century and were eager to build a boat."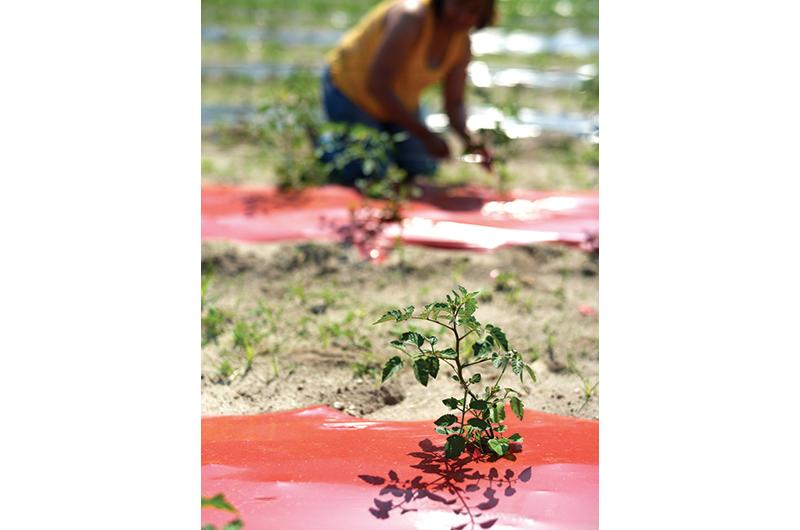 The three-and-a-half-month voyage was not without close calls. For most of the way to Karachi, the yawl was on one tack, but when they changed tack the smell of gas from the engine bowled the three-man crew over. The builders of floors for maharajas had expected a yacht, like a palace, to stay upright. When it didn't, there were problems. Eventually the yawl did reach Aden, and Norton made his way back to the United States where he enrolled in the Episcopal Theological School in Cambridge, thinking he might pursue the ministry.
He soon fell in love with and married the dean's secretary, Sonya MacDonald Spencer, who would be his wife for fifty-three years until her death in 2015. A married man needed a job, and he gave up the seminary to teach Hindu religion at the College of Wooster in Ohio. In later college positions, at Oberlin College in Ohio and Boston University, his subject broadened to all religions. His father died in 1967, and with his mother living alone on the Vineyard, the old family farm had fallen into disuse. He learned that Massachusetts allows active farms to be taxed at an agricultural rate instead of their potential development value. With four young children, he and Sonya made a huge decision to head back to work the land.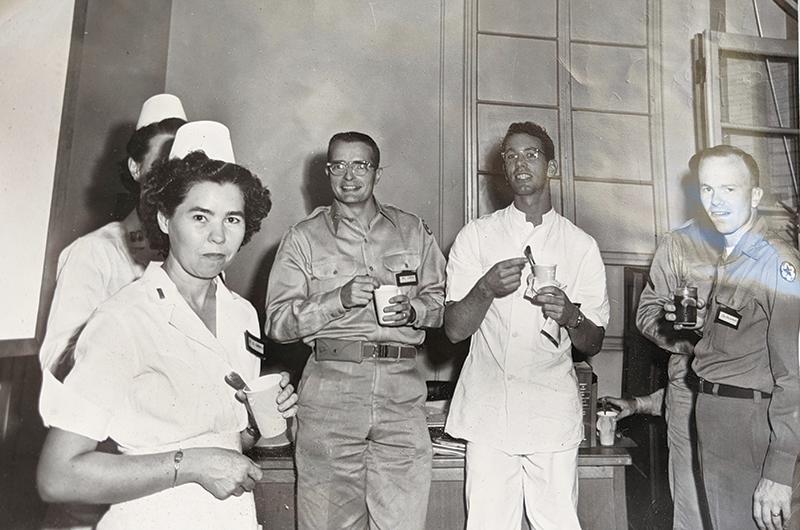 Abutting the Lagoon as it was, the farm's development value was out of sight. When asked by a Gazette reporter at the time if he ever thought of how rich he might become by selling it, his response was: "But not rich in any sense that would be important to me." "I quit the academic life to become a farmer so I could be out standing in my field," he quips.
And soon he was. His yellow cherry tomatoes were winning blue ribbons at the Agricultural Fair in West Tisbury. His beefsteak tomatoes were also a hit. Norton Farm peas drew crowds. Bouquets from the farm were brightening many an Island table. When jilos – Brazilian eggplants – were ripe, customers formed long lines to buy them.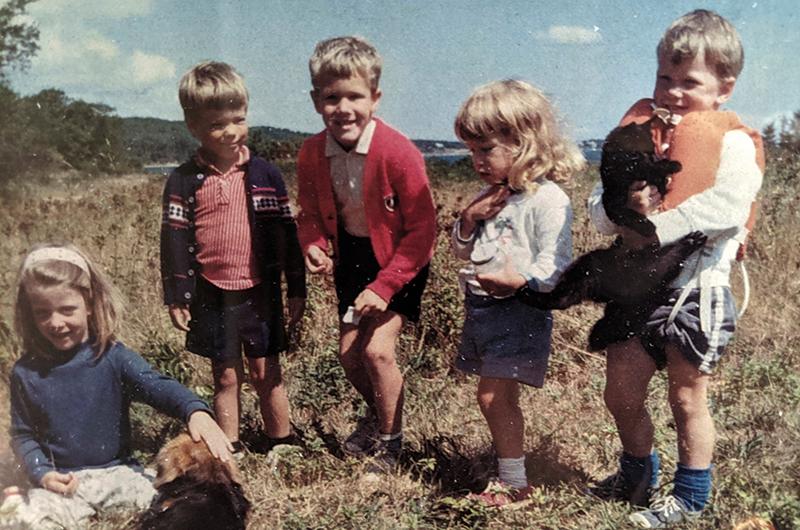 The Nortons were part of an early wave of farm revival that continues today. "There's been an increase in farming in recent years because of the popularity of the [West Tisbury] Farmers' Market, more interest in eating homegrown foods, and an effective cooperative market, the Island Grown Initiative," he says. But there are also new challenges, particularly with labor. "We used to have foreign workers who came here in the summer, but Trump ended that by turning down visas for summer workers. We had children of Brazilian families working on our farm, and they were very good, diligent workers. And we had two wonderful women from the Ukraine, but he stopped their coming here too, and we've had Czechs and Chileans too who were wonderful, but no more."
Farming wasn't all Norton was doing. Among other things, he sold a family woodlot on State Road in Vineyard Haven to make it available for affordable housing. As a senior warden at Grace Episcopal Church, he helped to see that land bequeathed to the church was given to Camp Jabberwocky to be the site of its residence. But having spent more than a decade as a scholar and educator, he devoted most of his non-farming time, energy, and expertise to education on the Vineyard, serving for more than two decades on the Tisbury School Committee. He was also on the Martha's Vineyard Regional High School Committee and the Tisbury School Advisory Council. He was a key player in the Tisbury School's expansion at a time when the town was considered very pro-education. It was the first Island school to have computers – even before the high school – and to introduce a foreign language at the primary level. He was especially proud when the Tisbury School was named a blue ribbon winner for excellence by the federal government.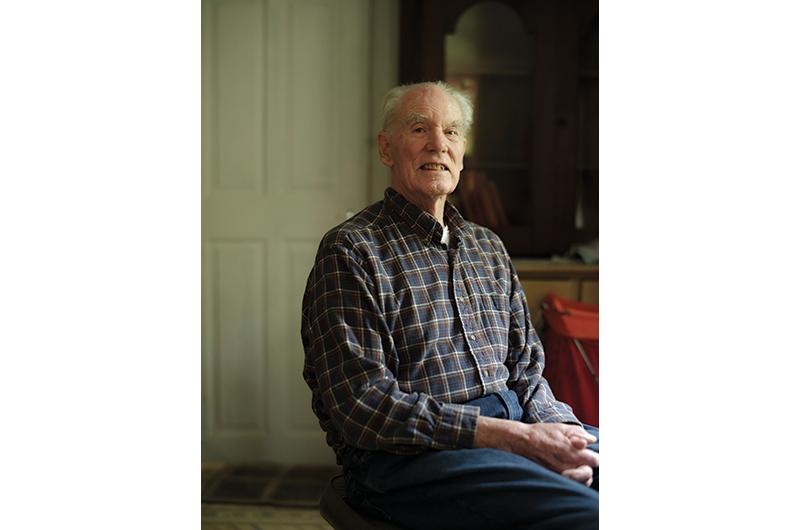 He was also active in the expansion of the high school and the construction of its performing arts center in the 1990s. "My dream is that every child who enters our doors may be stirred and awakened to visions of what she or he may become in a very complex and confusing world. Instilling hope in our children is what we are all about," he told an assembly of the school's teachers.
With the late Thomas Goethals and the late Woodrow Wilson Sayre, he founded the Nathan Mayhew Seminars, an adult school program of the 1970s that not only offered academic courses of interest to all Islanders but enabled Vineyard teachers to get further educational degrees without leaving the Vineyard. "It amused me," he says of his fellow founders of the seminars, "that while Tom Goethals was the grandson of General George Goethals, the builder of the Panama Canal, and Woody Sayre was the grandson of President Woodrow Wilson, the president of the United States, I was just the great-grandson of Charles Swain Norton, the president of Vineyard Haven's Union Street Association." Of course, though he doesn't say it, neither of them were tenth generation Islanders.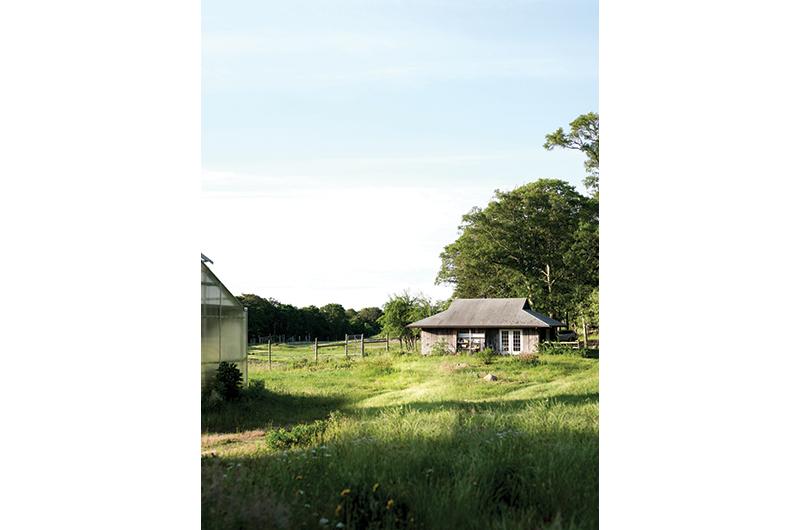 "I will always be grateful for the opportunity that I've had to further my contribution to education on the Island," he says without commenting on Tisbury's long struggle over the state of its school. Or about reports of the decaying physical plant at the regional high school and the controversial plans to replace the playing field there.
He smiles as he points out the similarities between farming and educating. In farming, one is encouraging plants to do their best; in teaching, one is encouraging students to do the same. And, he might have added, in both the work is never done. "I'm on the Vineyard Haven library board and am looking forward to our being able to raise the money for a conference room for lectures," he says. "It's a two-million-dollar project…."