Last year, in reviewing Carol Gilligan's work in the fields of psychology and ethics, The New York Times referred to her as "a feminist rock star." She responds now to the praise with one of her big girlish grins. Gilligan, who has summered in Aquinnah for more than forty years, has a long and distinguished career that in its course has effected a half-century of social change. While she did not expect that her work would be as relevant as it has become, she is also not entirely surprised.
In the early 1970s, when Gilligan was first beginning to find her subject, the new wave of feminism was faltering, gender studies did not exist, and terms such as gender binary and patriarchy were not in common use. Gilligan was a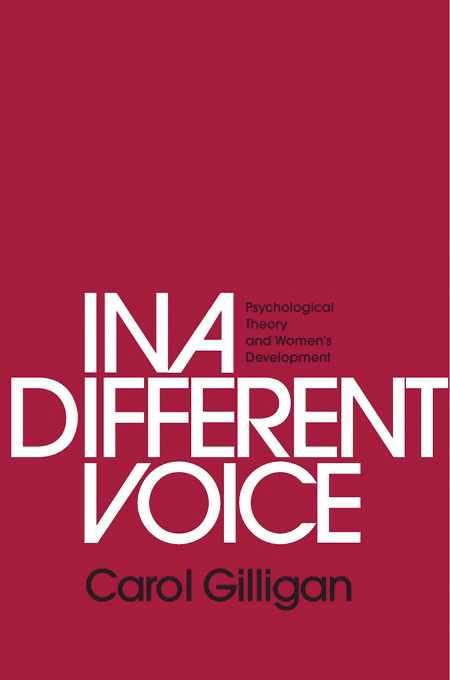 part-time professor and researcher at Harvard University then, caring for three young sons while her husband finished medical school. After the Supreme Court ruled in Roe v. Wade to give women the constitutional right to abortion, she began to talk with young women confronting a new situation. "I was very interested because abortion was a very difficult issue," she recounts. "When to have a child and when to abort? Who's involved? Is it bad or good? In grad school, people ask hypothetical questions, but it is very different when you have a real crisis and are talking about people in a real situation." Late one night, she sat down at the kitchen table to try to make sense of her notes. "One of the revelations was that selfish behavior was seen as the opposite of good," she remembers. "I realized that we were into a discussion about morality."
Gilligan's first writing on this subject, which she called "In a Different Voice," appeared in the Harvard Educational Review and was a wild success – scores of purple Xeroxes of it floated around campus. Five years later, her essay became chapter three of her book In a Different Voice: Psychological Theory and Women's Development (Harvard University Press, 1982), which, as Gilligan describes, "catapulted" her forward in her career. She had not planned to be a writer, despite earning a bachelor's degree with highest honors in English literature from Swarthmore College in Pennsylvania, the prelude to advanced degrees in clinical and social psychology. "From the beginning, I thought that this work represented a disturbance in my life, an interruption. But we don't always know what is true. The book is about women, the way they think and respond, but it is probably about human beings too. Listening to women, I heard a voice that was different – softer, connected to emotion in contrast to the challenging voice that is natural and unquestioned with men. All this was giving sense to a lot of men's behavior too."
These days In a Different Voice is widely regarded as "the little book that started a revolution." It has sold more than 700,000 copies, which ranks it as one of Harvard University Press's all-time best-sellers; it has been translated into sixteen languages. The book is credited with galvanizing the women's movement and became the touchstone for generations of new feminists. In an academic world that favored a cold and hierarchical approach to ethics, Gilligan wrote with an unusual ease and compassion, her prose inflected with ready references to Chekhov or Charlotte Brontë, her narrative based on personal observations and experiences. In writing about the development of a girl's or a boy's sense of identity, she illuminated the difference and the division between the sexes. She advocated a new ethics of care theory, arguing that women are concerned with relationships and responsibility while men's moral compass centers on rules and rights. She had paid close attention to the voices she recorded, allowing them to express themselves fully, an approach and skill she advocates now as "radical listening," which in many ways leads to understanding. Gilligan has said that she thinks of her first book as the opening of a conversation. Eleven other books followed in the next decades. Why Does Patriarchy Persist? (Polity, 2018) drew an overflowing crowd to the Chilmark library late last summer.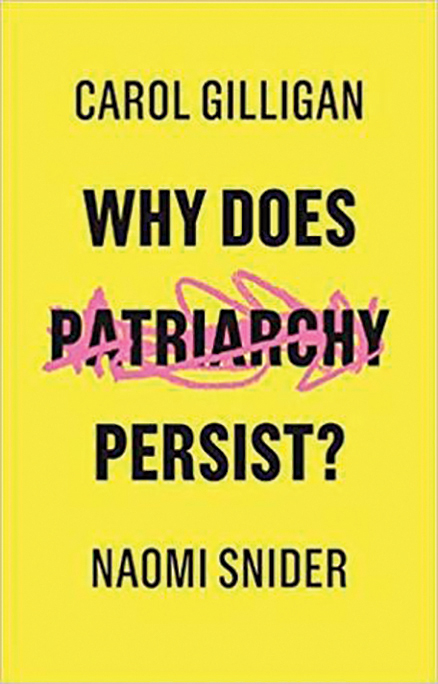 Although the pandemic kept Gilligan on the mainland this year, she has spent her summers in Aquinnah since the early days of her career. The remoteness of her house suits her, and the presence of her expanded family delights her. So, too, does the nearness of the sea in which she swims daily. There are usually surfboards and bicycles lined up on the long deck of the house, a new Ping-Pong table prominent on the lawn; inside, there are other obvious signs of easy living: open books and board games such as Sorry, a favorite of one of her grandsons. Gilligan has spent most of her adult years in the company of males, which includes her husband, Jim, a distinguished psychiatrist, celebrated for his study of violence and the prison system; their three sons and four grandsons; and, as she likes to add, even the dog. After many years at Harvard, the couple now lives in New York, where both Gilligans are professors at New York University (NYU), where they occasionally lecture together. They are attached to different departments, and involved in different research, but their work is complementary, a mutual effort to further human understanding. In recent years they have made a number of podcasts and video series together. Perhaps the gem is a joint interview on the psychological challenges of marriage and parenting from the perspective of both the professional and the personal.
Through fraught and changing times, Gilligan has continued to listen to girls and boys and women and reflect on the interpersonal workings of the society in which they live. Her thinking has deepened and expanded – "one thing leads to another" still describes the course of her career – and her teaching at NYU is enriched by active experience with Radical Listening, as her course is now named, for the practice that best defines her method of research. "My classes sometimes resemble workshops more than seminars," Gilligan says, explaining a situation in which she might assign a student to sit with another person without speaking and try to absorb what the other might be feeling, be it a new friend or a beloved grandmother. "We tend to listen for what we already know and not what we don't," she notes. "We must learn to replace judgment with curiosity."
In her book Why Does Patriarchy Persist?, which was written in collaboration with her former student Naomi Snider, Gilligan updated her thoughts about patriarchy, a theory that first appeared in the 1970s and was used by feminists to describe the social dominance of men – "dividing everything into male and female and privileging the former." In current times, patriarchy crops up in discussions about racism and white supremacy and the business of world politics.
Old ideas have been changing and familiar ethical structures crumbling. As Gilligan says, the issues that used to be hidden from us are blatant now, and the house we live in needs to be redesigned. She is talking about the old stereotypes of the strong heroic male and the selfless nurturing female, which are becoming obsolete. She is also thinking about the Women's March and the #MeToo movement and the popularity of gender studies – she was its first professor at Harvard in the department that had been partially funded by Jane Fonda – as well as the fluidity of genders that express the identities of a new generation. As the author and poet Honor Moore, who is co-editing the new anthology Writing the Women's Movement: American Feminism 1963–1991, says of Gilligan, "She is a brilliant thinker, but she has also distinguished herself by being on the ground with the people." With her finger to the wind, Gilligan takes heart in the prospect of breaking the current culture of patriarchy and violence and creating a better society, which involves, most essentially, understanding the human voice.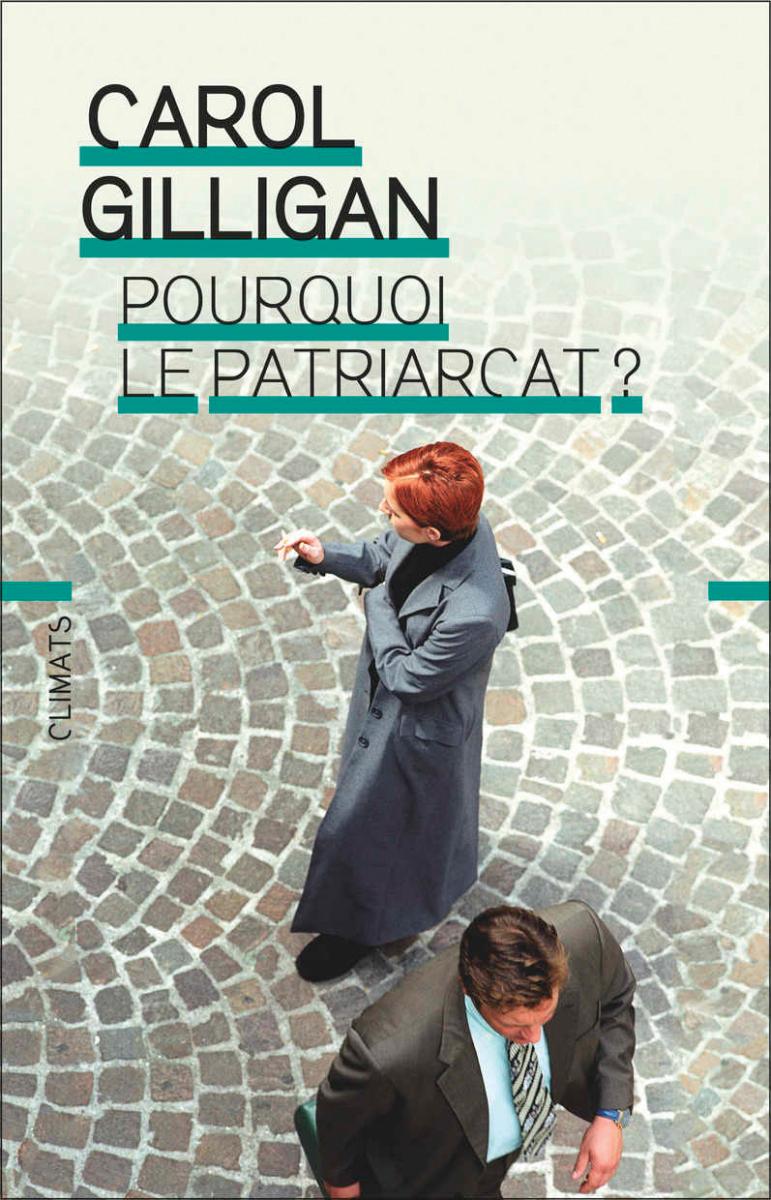 Before the pandemic moved across the globe, Gilligan was at large in a 
wide world, with an apartment in New York on the edge of Washington Square Park and the NYU campus, and frequent travel to lecture in distant places: California, Texas, Israel, Abu Dhabi, Germany, France, and beyond. Gilligan is exuberant when she recounts her evening at the Sorbonne in Paris last October where she launched the French edition 
of Why Does Patriarchy Persist?, which 
has recently been nominated for the 2020 Rencontres Philosophiques de Monaco prize. Playfully she holds up a copy of Pourquoi le Patriarcat?, which has a cool and provocative, noire-ish cover that shows a man and a woman with fixed expressions, facing opposite directions – a discrete contrast to the American version of the book which is a bright neon-yellow with bold black print and the word "Patriarchy" scratched out in pink.
Before the health crisis, she had 
plans to return to the Sorbonne in the fall for a second and larger world conference on her work, tentatively titled "Before It's Too Late," which will discuss world problems such as climate change, inequity, and fascism, which all relate to her subject of "care ethics." And possibly to travel the country in advance of the election. And to be back in Boston for the staging of the play she calls "the play on The Scarlet Letter," which she wrote many years ago as a reflection on the thinking implicit in Nathaniel Hawthorne's 1850 novel, casting it as a memory piece by Hester Prynne's daughter, Pearl, who is seeking to know who her mother was. "Sometimes, a new truth appears," she says about Hawthorne's book. "He showed back then that a whole new 
relation between men and women had 
to be established."
All of that is currently on hold, 
and these days Gilligan is necessarily Covid confined, though evermore 
deeply involved in the troubling times and voices in conflict around her. 
She remembers well the time when she was first learning about the power of voices and seeking to help the young women who were torn between their own voices and the other one with presumed authority. This was when she brought patriarchy into her work, she recalls. "I felt that I had to name their problem. I didn't know then that you could answer with the voice in your own head." She realized then that "it was not just me who was uncertain, I was talking about the human voice."