Normally, summer seems the most fleeting of seasons on Martha's Vineyard. August, in particular, is often almost gone before it begins. Whoops! When did it get to be the weekend of the fair? We missed Illumination Night? When did the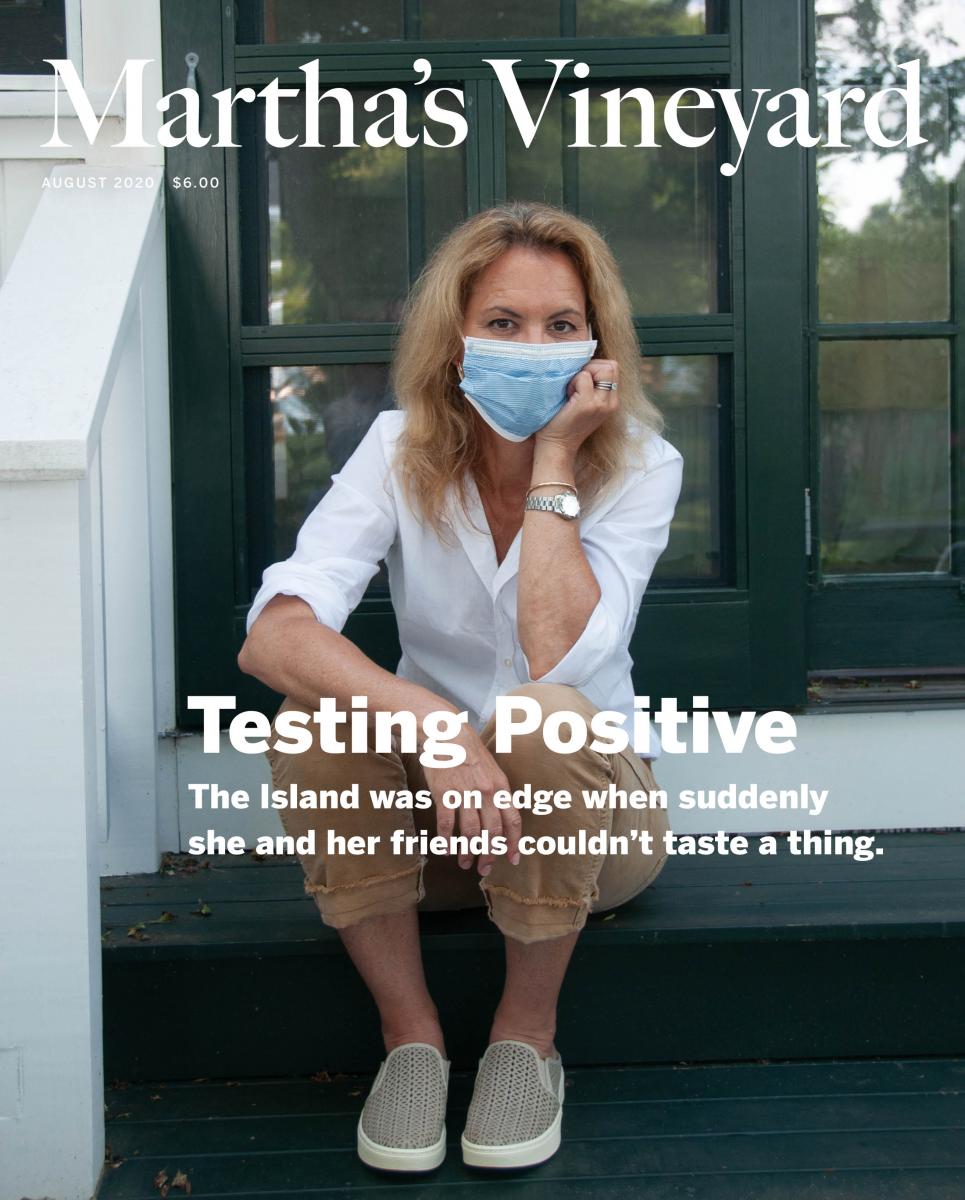 albies get here?
But this summer of discontent is unlike any other. The days in the sun and nights under the fireflies are just as lovely as ever. The corn is worthy and the 
tomatoes admirable. Salty hair and sun-kissed skin after a day by the sea still restores something ineffable; is that youthfulness? In me? Nevertheless, it's 
impossible to deny that the quality of barefoot timelessness we cherished so much in past Augusts has morphed a bit. What once felt like Norman Rockwell nostalgic 
wholesomeness now feels more akin to a Bill Murray-esque Groundhog Day. Groundhog Day without the laughs.
Every day is the same, and the news is told in numbers. Number of infected. Number of dead. Number of unemployed. Number of people killed by police. Number of cities tear gassed. Number of statues down. Number of statues still to go. Number of points up in the market. Number of points down. Number of days until November. Number of days after that until January.
The personal news is not much different. Number of miles to drive instead of fly to see a loved one who is ill. Number of times a week the nursing home off-Island will allow a visit to aging parents. Number of minutes said visit can be. Number of people who have already died in said nursing home. Number of people who have recovered. Number of months since a hand was shaken. Number of months (years? decades?) before hands will again be shaken or backs patted or cheeks kissed. Number of dollars that can be spared today to send to candidates and causes. Number of days until November. Number of days after that until January.
As a result, time does not appear to be flying this summer. It both hurtles and stands still in a kind of ironic trance. This is not at all what we imagined "living in the moment" would be like.
From where I am sitting I can hear the lonesome whistle of vessels in the fog that lies thick this morning over Vineyard Sound, Nantucket Sound, and, for all I know, the rest of the world. The ships at sea do it for their own safety, of course, calling out, "I'm here, where are you? Talk to me if you are there and let us share this watery world and cross paths without harm."
It's a comforting song that the ships will sing over and over again at regular intervals, as they are required to do by law and tradition. They will sing their song around the clock until the fog has lifted, as it always has in the past and surely will once again.