Best Charity Event: Taste of the Vineyard
Dr. Daniel Fisher House lawn, 
99 Main Street, 
Edgartown, 
508-627-4440, 
tasteofthevineyard.org
Runner-up: 
Martha's Vineyard 
Teddy Bear Suite
Nevin Square, 
29 Winter Street, Edgartown, 
mvteddybearsuite.com
It feels good to give back. It feels even better when giving back allows you to dress up and sip wine while tasting bites from Island chefs and snapping pictures with your friends at the Taste of the Vineyard gourmet stroll. The Martha's Vineyard Teddy Bear Suite, part of Christmas in Edgartown, supports the Healthy Happy 
Kids program.
Best Family Activity: Flying Horses
33 Lake Avenue, Oak Bluffs, 508-693-9481, vineyardtrust.org
Runner-up: 
Martha's Vineyard Museum
151 Lagoon Pond Road, 
Vineyard Haven, 508-627-4441, mvmuseum.org
The nation's oldest platform carousel has been a good old-fashioned summertime delight for more than a century. While the recorded Wurlitzer band organ plays, riders reach for the brass ring in hopes of scoring a free ride. The Martha's Vineyard Museum inspires visitors to discover and explore the Island's rich heritage.
Best Live Band 
or Musician: 
Johnny Hoy and 
the Bluefish
508-696-3007, 
johnnyhoyandthebluefish.com
Runner-up: Vineyard Sound
866-846-7686, vineyardsound.org
Nobody gets a crowd on their feet the way Johnny Hoy and the Bluefish do. From weddings to dive bars, playing jazz to Cajun to country to rock, if Johnny and the band are in the house, the house is going to come down. The changing cast of collegiates in Vineyard Sound have been harmonizing around the Island since 1992.
Best Live Music Venue: The Ritz Cafe
4 Circuit Avenue, Oak Bluffs, 508-693-9851, theritzmv.com
Runner-up: 
Old Whaling Church
89 Main Street, Edgartown, 508-627-4440, vineyardtrust.org
The Ritz remains the Island's go-to for rollicking, rowdy, boogie-down fun. With a packed schedule of live music, there's always something to tap your foot to. The Old Whaling Church, a historic space for a more intimate type of show, is part of the MV Concert Series and MV Chamber Music Society.
Best Movie Theater, Festival, or Series: Martha's Vineyard 
Film Center
Tisbury Marketplace, 
79 Beach Road, Vineyard Haven, 508-696-9369, 
mvfilmsociety.com
Runner-up: 
Entertainment Cinemas
65 Main Street, 
Edgartown, 508-627-8008, 
entertainmentcinemas.com/
locations/edgartown
More than a movie theater, the Martha's Vineyard Film Center is an arts organization that celebrates the best of the movie world, from independent films, documentaries, and classic cinema to educational programs, special events, and even virtual screenings in the age of social distancing. Entertainment Cinemas in Edgartown has a classic movie theater vibe and the latest blockbusters.
Best Off-Season Event: Christmas in Edgartown
Downtown Edgartown, 
christmasinedgartown.com
Runner-up: 
Martha's Vineyard Striped Bass & Bluefish Derby
Dock Street, Edgartown, 
mvderby.com
The non-stop energy normally associated with summer returns for one magical winter weekend with Christmas in Edgartown. Holiday cheer abounds during three busy days of merrymaking and one highly anticipated parade. For seventy-five years fishermen and women have cast their eyes and rods on Island waters in hopes of winning big in the Derby.
Best Performing 
Arts Organization: 
Martha's Vineyard Playhouse
24 Church Street, 
Vineyard Haven, 508-696-6300, 
mvplayhouse.org
Runner-up: 
Vineyard Sound
866-846-7686, vineyardsound.org
The Martha's Vineyard Playhouse offers live, professional theater year-round in a historic downtown location. While their schedule has been upended this year, their mission to inspire, enrich, and entertain from childhood to adulthood remains unchanged and more important than ever. The Vineyard Sound performs around the Island from early June through August.
Best Radio Station: WMVY – 88.7 FM
121 Carroll's Way, 
Vineyard Haven, 508-693-5000, 
mvyradio.org
Runner-up: 
WCAI Cape and Islands NPR – 90.1 FM
3 Water Street, Woods Hole, 508-548-9600, 
capeandislands.org
MVYRadio strives to entertain, inform, and educate using the power of music. Their loose format, dedicated DJs, and innate sense of what Islanders want to hear has kept it on the airwaves since 1983. WCAI's programming is tailored to the needs and interests of our Cape and Islands community.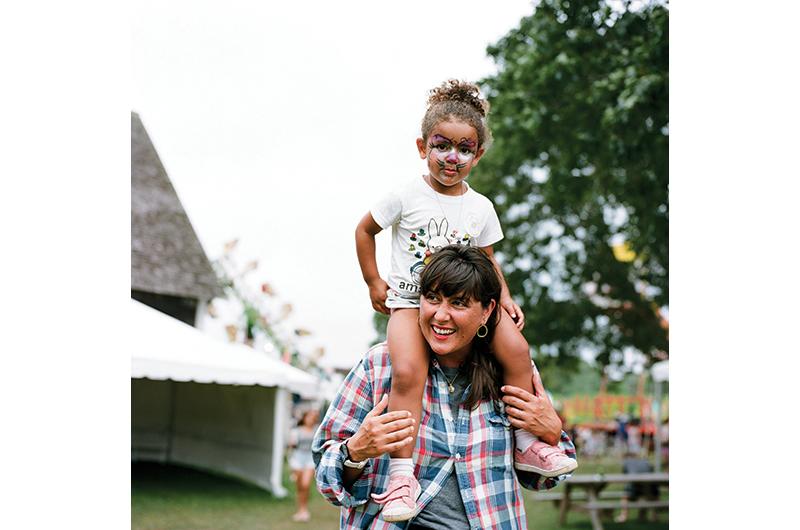 Best Summer Event: Martha's Vineyard Agricultural Society Livestock Show 
and Fair
35 Panhandle Road, 
West Tisbury, 508-693-9549, 
marthasvineyardagricultural
society.org
Runner-up: 
Oak Bluffs Fireworks
Ocean Park, 
Oak Bluffs, 
508-693-5380, 
oakbluffsfireandems.com
People of all ages flock to the Vineyard during that special week in August when the iconic Ag Fair and popular Oak Bluffs Fireworks display occur. This summer, unfortunately, both have been canceled. But it gives us all the more reason to celebrate their triumphant return next year. Mark your calendars for the fair's dates: August 19-22, 2021!