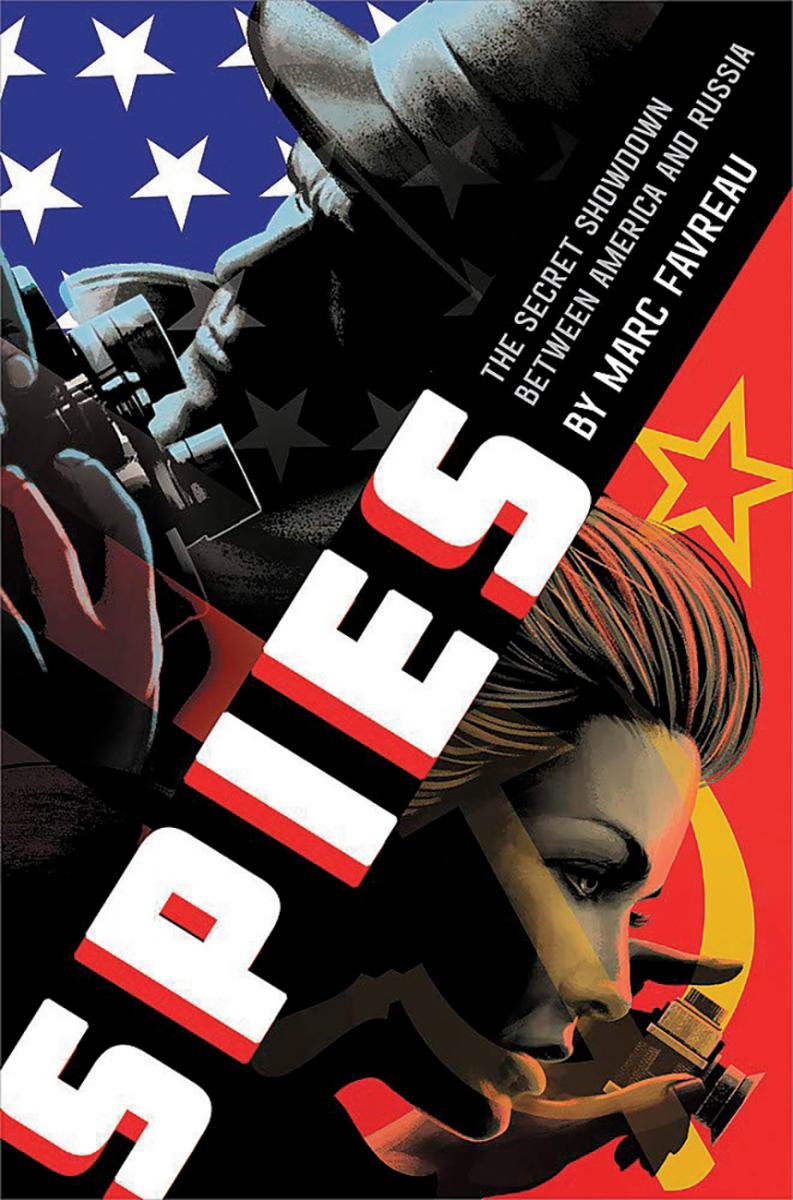 Spies: The Secret Showdown Between America and Russia
By Marc Favreau
Near the end of Marc Favreau's new book Spies, the Berlin Wall falls. "Night after night, East Berliners surged into West Berlin, crowding its shops, restaurants, and cafés," Favreau writes. "'What I will never forget is this,' one of them commented, 'the taste of my first strawberry yogurt! It tasted so good that I lived on it for a week!'"
It's the kind of detail that leaps off the page, even if you are far older than the "young adult" reader for whom the book is intended: who knew that the triumph of capitalism could be so well captured in a paper cup? But Favreau, who lives in West Tisbury and is an executive editor at The New Press, is a master of the kind of brevity that makes YA nonfiction sing.
Which isn't to say old adults won't devour this whirlwind history of the Cold War. Secret agents armed with miniature cameras, poison-tipped pens, and all manner of other Bond-esque gadgets trying to avert mutual assured destruction….What more could you want? Except, maybe, a shoe phone.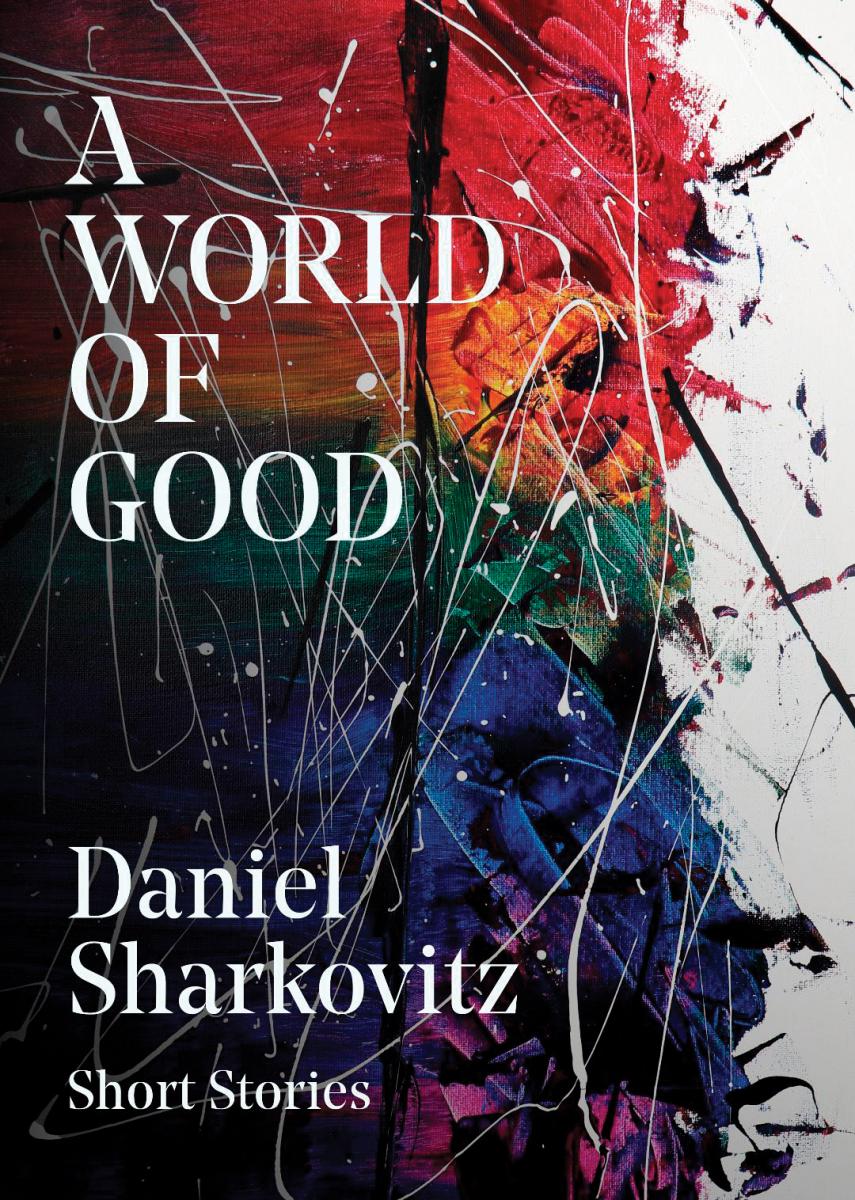 A World of Good
By Daniel Sharkovitz
By his own admission nothing big happens in the short stories of Daniel Sharkovitz. There are no heists, no whiplash twists of plot or sudden deaths to deal with. But there are milestone moments, quiet ones throughout A World of Good, the type to marvel at quietly or, better yet, to read aloud to whomever might be near.
The stories are all quite short, nuggets of life that echo the twists and turns of the mind. There is joy, there is pain, but most of all there is craft in this first book from the longtime teacher of English. Sharkovitz taught for thirty-eight years at the Martha's Vineyard Regional High School. In his recent retirement he turned to the page to take a crack at what he has taught others for the entirety of his adult life.
Sharkovitz has said that his stories are about how fast life does not move. A World of Good is the perfect invitation to slow down one's own life for a moment, one word at a time.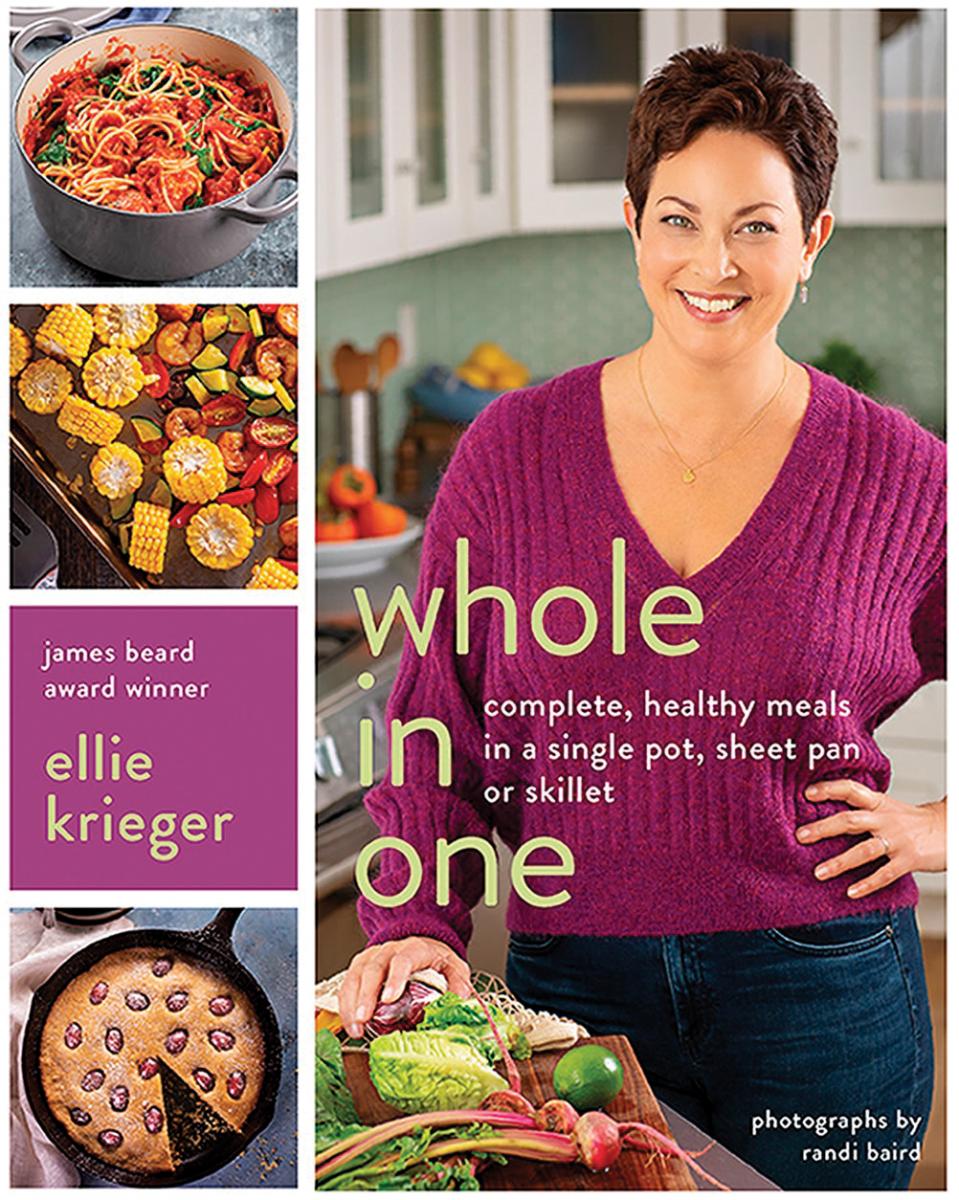 Whole in One: Complete, Healthy Meals in a Single Pot, Sheet Pan or Skillet
By Ellie Krieger
What is it about the Vineyard that has inspired so many cookbooks? The variety of local seafood? The abundance of farms? The photographers skilled in capturing a beautiful plate of food? For author, nutritionist, and TV host Ellie Krieger, it was the last. Krieger is no cookbook novice – her books have made The New York Times bestseller list and been honored by the James Beard Foundation. But when it came time to choose a photographer for her latest release, Whole in One, she tapped the Island's own Randi Baird after seeing her work in MVM food columnist Susie Middleton's 2017 Simple Green Suppers. Together Baird and Krieger hunkered down in a New York test kitchen last fall to shoot a vibrant collection of 125 homey, health-conscious recipes, each designed to be shared with friends and easily prepared in one pan. Wholesome, no-fuss food you can take to a potluck? What could be more Vineyard than that?