Best Beach: South Beach
Atlantic Drive, Edgartown
Runner-up: Lambert's Cove Beach
Lambert's Cove Road, West Tisbury
The summer scene at South Beach is what winter dreams are made of: big ocean waves, watchful lifeguards, and a long stretch of beach waiting for sandcastles and sunbathers. Even better, it's open to everyone and has plentiful free parking. West Tisbury residents with a beach pass flock to Lambert's Cove for the mellow vibe and calm water.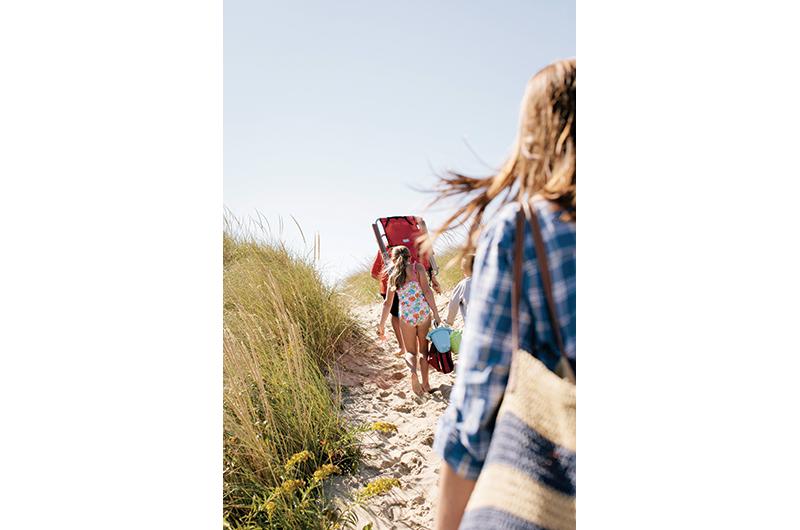 Best Fishing Charter: Skipper/Vineyard Sound Charters
Slip 74, Oak Bluffs Harbor, 508-693-1238, mvskipper.com
Runner-up: Coop's Bait & Tackle Charters
147 Edgartown–West Tisbury Road, Edgartown, 508-627-3909, coopsbaitandtackle.com
A trip to sea with the Skipper, a perennial winner in this category, will make a seafarer out of the most reluctant landlubber. Captain John Potter makes family fun the catch of the day. The knowledgeable crew from Coop's Bait & Tackle know where to find all the fishing hot spots.
Best Summer Camp: Camp Jabberwocky
200 Greenwood Avenue Extension, Vineyard Haven, 508-687-0967, campjabberwocky.org
Runner-up: Fern & Feather Day Camp at Felix Neck
100 Felix Neck Drive, Edgartown, 508-627-4850, massaudubon.org/felixneck
Camp Jabberwocky turned sixty-five last year, but the summer camp for children and adults with disabilities shows no sign of slowing down. Activities include musicals and a showstopping float in the Fourth of July parade. At Fern & Feather campers get up close with nature on the shores of Sengekontacket Pond.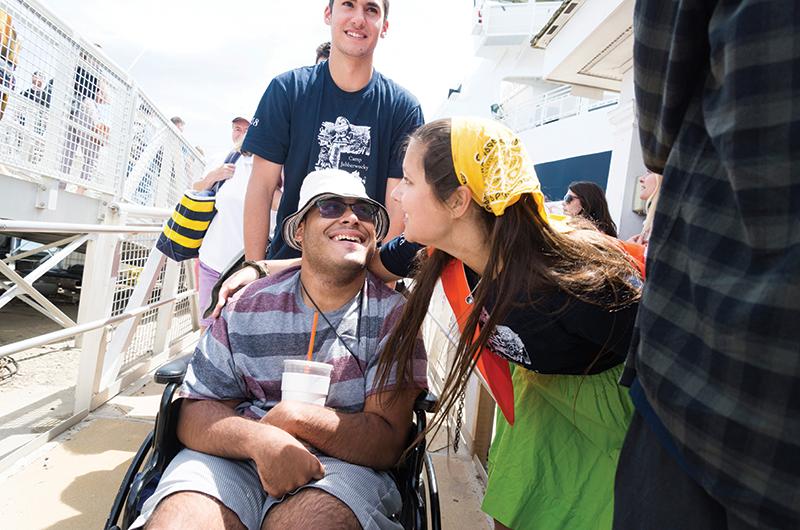 Best Nature Walk: Cedar Tree Neck Sanctuary
Obed Daggett Road off Indian Hill Road, West Tisbury, 508-693-5207, sheriffsmeadow.org
Runner-up: Menemsha Hills Reservation
North Road, Chilmark, 508-693-3678, thetrustees.org
Generations have enjoyed the diverse beauty at Cedar Tree Neck, a 400-acre preserve that hosts songbirds in the woodlands and plovers on rocky beaches, plus trails that wind by streams and stone walls. Menemsha Hills Reservation has three miles of trails with sweeping views.
Best Bike
Rental/Shop:
Edgartown Bicycles
212 Upper Main Street, Edgartown, 508-627-9008, edgartownbicycles.com
Runner-up: Wheel Happy
8 South Water Street, Edgartown, 508-627-5928, wheelhappybicycles.com
Whether you're in the market for a new racing bike or want to rent wheels for the week, the experienced staff at Edgartown Bicycles will get you rolling in no time. (They'll even deliver for free.) Wheel Happy offers bike tours as part of its array of services.
Best Place to Kayak: Sengekontacket Pond
Runner-up: Edgartown Great Pond
Want to watch the sun rise from behind Big Bridge, explore one of several saltwater marshes, or paddle by the light of the moon on a warm summer night? Sengekontacket, a two-and-a-half-mile-long tidally influenced coastal pond, is a paddler's paradise. Popular launch points include Little Bridge on Beach Road and by the Edgartown town landing on The Boulevard. Edgartown Great Pond offers peaceful coves to explore and a view of the Atlantic Ocean. Drop in at the Wilson's Landing town boat ramp.
Best Sailing Charter: Catboat Charters
1 Dock Street, Edgartown, 508-524-6903, catboatcharters.com
Runner-up: Black Dog Tall Ships
Vineyard Haven Harbor, 508-693-1699, theblackdogtallships.com
All aboard the antique catboat Tigress for a two-hour tour out of Edgartown Harbor. With the vessel's American flag mainsail and friendly staff on deck, the voyage will be one to remember. The Black Dog offers kids' cruises, charters, and sunset sails aboard the schooners Alabama and Shenandoah.