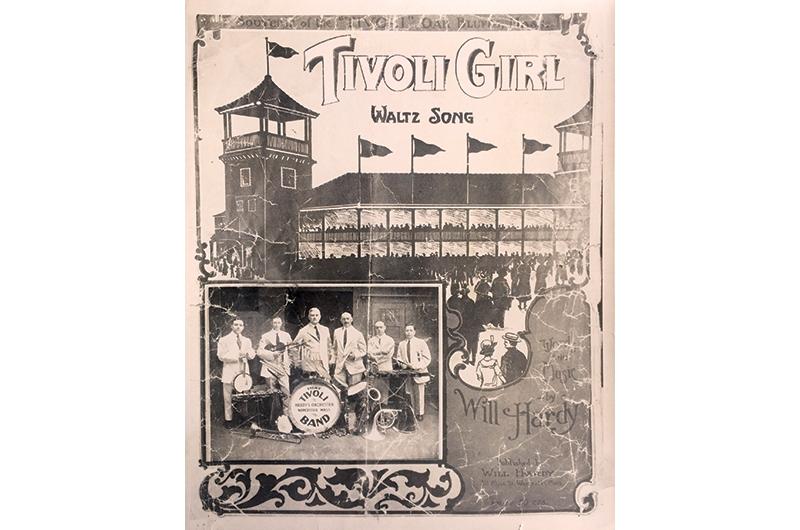 Hardy, Will S.: 1874–1939. Pianist, singer, songwriter, bandleader, and manager of The Tivoli dance casino in Oak Bluffs, which closed around 1946. Sent to Dartmouth College by his parents to study for the ministry, Hardy dropped out to become a musician and arrived on the Island in 1916. Every summer for some sixteen years his six-piece orchestra, called That Tivoli Band, played six nights a week at the club, which local lore said got its name not from the Italianate towers on the dance hall but from saying "I love it" backward. Sadly, a stroke in 1932 ended his musical career, and he died seven years later in his summer home on Pennacook Avenue in Oak Bluffs. Most of the songs the band played were Hardy's originals and many had Island themes: "Vineyard Isle," "That Wonderful Island of Mine," and "Here Comes the Sankaty with My Best Girl on Board." His biggest hit, however, was "Tivoli Girl," with its memorable chorus: "Come! Come! Tivoli Girl, dance the hours away. Come! Come! Tivoli Girl, don't you hear the music play? If you'll be my pal in the summertime down beside the ocean blue, when the snow flies, Tivoli Girl, I'll be dreaming of you…"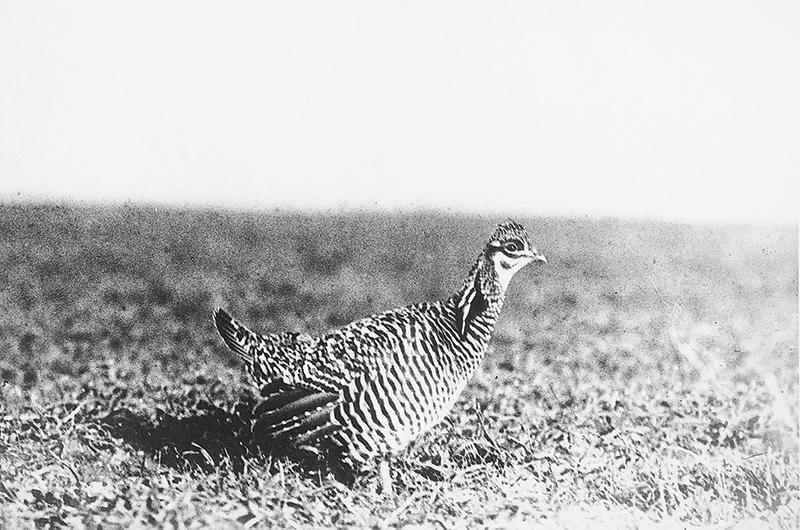 Heath Hen: Large North American bird in the grouse family that became globally extinct after the last of the species died on Martha's Vineyard in 1932. About seventeen inches tall, weighing in at two pounds, with a reddish hue to its plumage and pointed feather horns, Tympanuchus cupido cupido had two orange sacks on either side of the throat that it utilized during a courtship. "Somewhere on the great plain of Martha's Vineyard, death and the heath hen have met," an April 1933 Vineyard Gazette article said. "One day, just as usual, there was a bird called the heath hen, and the next day there was none." Or perhaps not: notwithstanding jokes about Jurassic Chicken and Frankenbird, in recent years an organization aiming to use implanted DNA to bring back extinct species has identified the heath hen as a prime candidate for its first effort.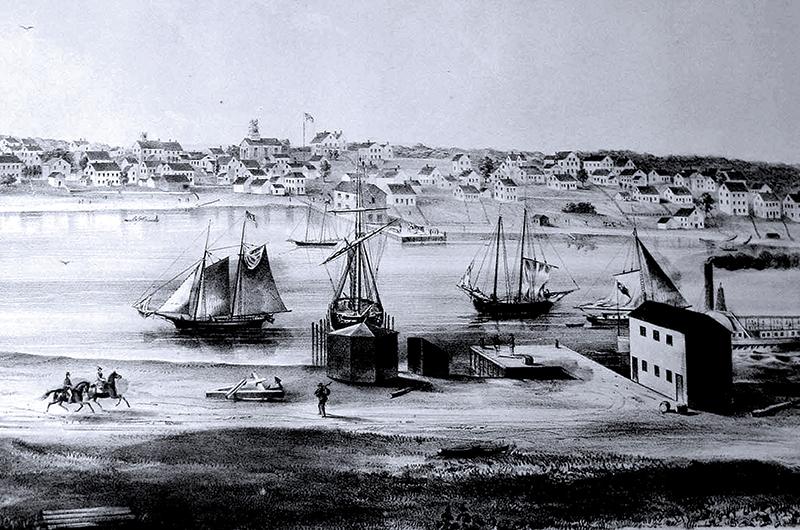 Homes Hole: Early name for Holmes Hole, which is itself an early name for Vineyard Haven, which is itself an unofficial name for the town of Tisbury. First appearing in 1646, Homes Hole may be the first recorded English place name for a Vineyard location, other than Martha's Vineyard itself, which dates to 1602. "Homes" was probably based on the Wampanoag/Algonquin word for old man, while "hole" was a common regional expression for an inlet that could shelter boats. In the late eighteenth century the name mutated to Holmes, after a family of that name who lived in the village. In 1871, with tourism on the horizon, town residents worried about the unflattering connotations of the word "hole" and debated renaming the village Holmes Haven and Tisbury Harbor before settling on Vineyard Haven.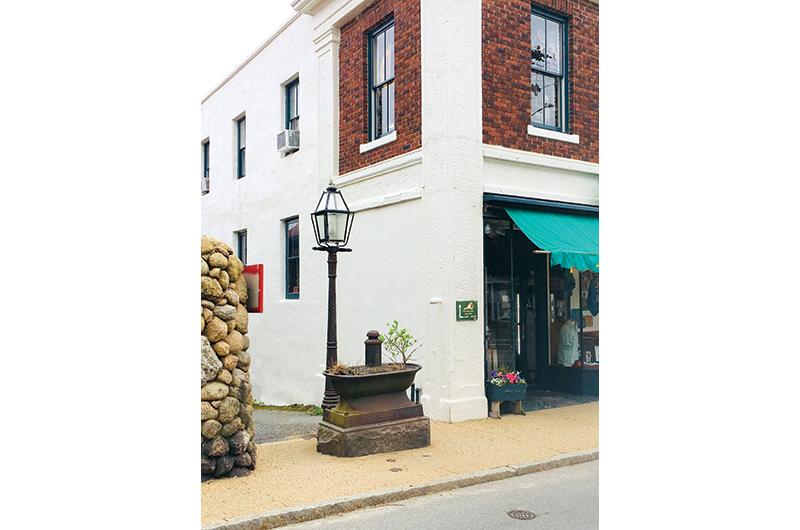 Horse Fountain, the: Public fountain for horses and people that is currently doing duty as a cast iron planter located between the Green Room and the old stone bank in Vineyard Haven. Originally located at the other end of Main Street, close to where La Choza burritos is today, it was installed in 1887 as a tribute to the establishment of running water in Vineyard Haven. Two years later a group of residents who feared sharing saliva with horses might not be healthy raised funds to install a second fountain at which horses were unwelcome. Ironically, perhaps, that fountain was soon destroyed by a horse, which had been tied to it. In 1979 the original fountain was moved to its current location, where an unknown Good Samaritan periodically cleans it up and plants flowers in it.