Watermelon picnics on the beach are a favorite pastime. But in which past time did this picnic, labeled on the back as being on Chilmark's south shore, occur? The answer required a bit of sartorial sleuthing, so we dug out our Sherlock Holmes hat and took to Google, the last and highest court of appeal in detection.
First up: the hemlines, always a reliable yardstick. Probably post Victorian, definitely pre Flapper, the ladies still look modestly uncomfortable for a day at the beach.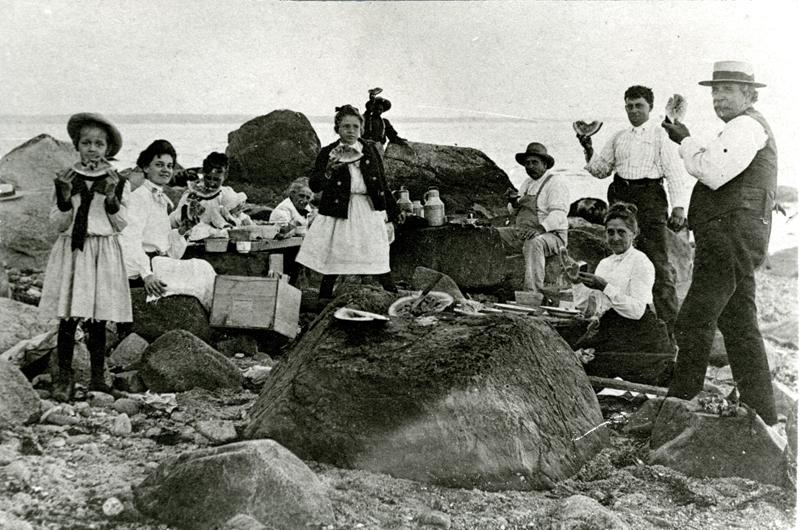 The woman on the left has her hair in a pompadour, a popular style during the Edwardian era (1901–1910). That fits with the girl by her side wearing a sailor dress, which was all the rage from 1900 to 1920. As were boater hats, like the one worn by the gentleman on the right.
Curiously, though, the man in the background appears to be a member of the working class, and an unmodern one at that. His simple overalls likely date to the 1890s. And his wide-brimmed hat wasn't immediately identifiable.
As for that water pitcher, it bears an uncanny resemblance to metal milk jugs from the 1930s.
After much thought, it seems elementary: what we have here is an upstairs/downstairs, Downton Abbey–meets–Back to the Future situation. Either that or we Googled wrong.