Leonard, Freeman: 1909–2008. Ship model builder, film projectionist, and organizer of the Tisbury Senior Center. Born in Harvard, Massachusetts, he moved to the Island with his family at the age of seven and graduated from the Oak Bluffs School in 1926. While employed at Van Ryper's model building company, where he worked for nineteen years, he helped construct 2,300 scale models of the entire Japanese fighting fleet to be used in the training of American fighter pilots. For twenty-four years he was a projectionist at various Island theaters, sometimes stripping down to his underwear because of the heat of the lamps in the projection booth.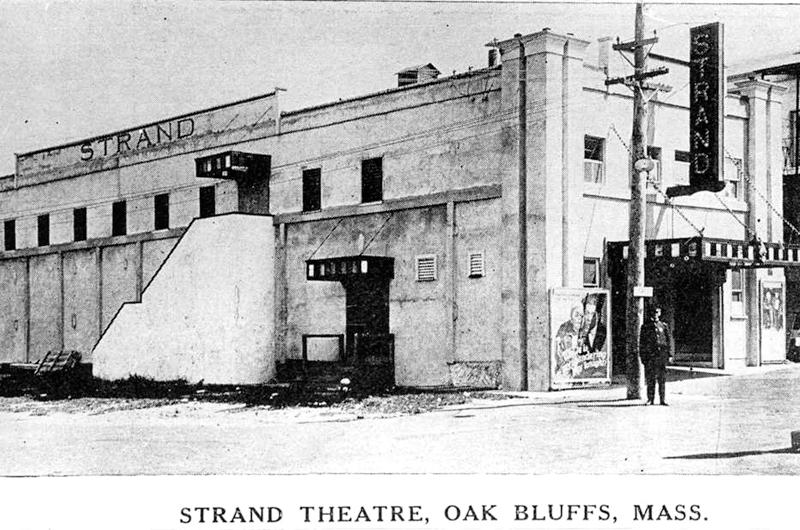 Lewis, Deborah/Francis: 1730–1823. Upstanding hermaphrodite of Tisbury. Born in Yarmouth, Massachusetts, with the features of both sexes, according to a Boston Evening-Post article, "it was disputed what apparel it should be dressed in, but 'twas at last agreed to dress it in Women's, and it was baptised by the name of Deborah." She moved as a child with her family to the Island, and after living over thirty years as a woman changed her name to Francis and married Ann Luce after Luce insisted Francis had gotten her pregnant. Upon his death the Geneva Gazette (New York) reported, "In Tisbury, Mr. Francis Lewis, ag. 93 – 32 of which years he dressed as a woman, and was supposed to be such. After that, he took his proper apparel as a man, and passed the remainder of his life in the marriage state, and has left numerous descendants. The family has always deserved and received the respect of those who knew it."
Lobsterville: Seasonal fishing village that flourished from the late 1800s to the early 1900s at the western end of Menemsha Bight. In its heyday, as many as twenty-six fishing families moved into tiny cottages and fishing shacks for the summer lobstering season. Consisting of two rows, dubbed Front Street and Back Street, the shanties, which lacked plumbing or electricity, were connected to each other by driftwood walkways. In the center of the rows stood a store and a community water pump; a telephone was eventually installed. "I remember a small community of people who lived simply yet did not consider themselves underprivileged," Onslow S. Robinson recounted in the Vineyard Gazette, "who, after the day's work, took time to sit and talk with friend and neighbor and thereby reaped an enjoyment of life rarely experienced by people today." By 1920 the lobster fishery had moved to Menemsha and the colony of Lobsterville slowly dwindled. A few of the homes were moved or survived for a time as summer camps. But, as Robinson put it, "time, hurricanes and 'progress' change all things."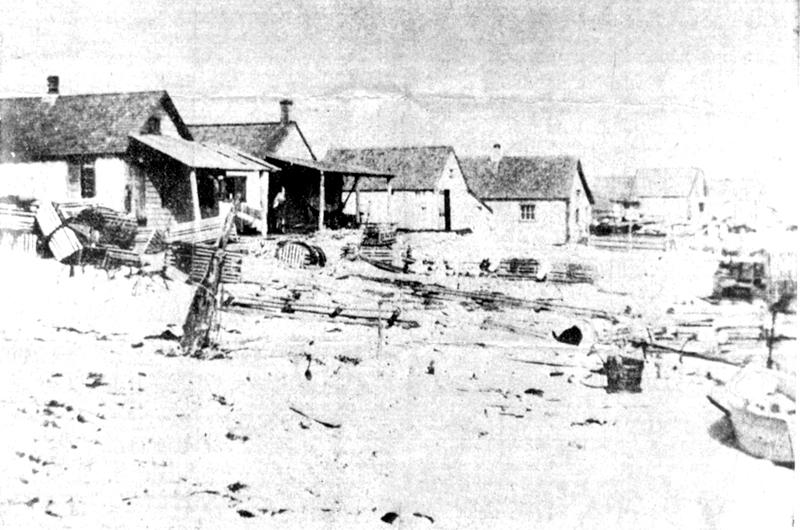 Lucas Shoal: a ridge on the seafloor in Vineyard Sound extending from roughly one mile northwest of Cedar Tree Neck to roughly four miles north of Lobsterville Beach. The ridge, which like the Island itself, was created by the receding of the glaciers at the end of the last ice age, creates a tongue of shallow (eighteen to twenty-four feet deep) water that is surrounded by deeper water, making it a favorite area for fluke fishermen. The origins of the name are obscure but date back to at least the mid-nineteenth century.
Luce, Nancy: poet and chicken lover, 1820–1890. Better known today as "the Chicken Lady," in her own day Nancy Luce was more commonly referred to by her West Tisbury neighbors as "Poor Nancy Luce." An eccentric and something of a recluse, she lived her entire life in the house she was born in, near the head of Tiah's Cove. She was able to earn some income selling eggs, knitted stockings, and, to tourists, books of her verse, artwork, and photographs of herself with her chickens. However, in a town report titled "Support of the poor to March 31, 1881" she is one of fourteen people being cared for by the town, who were categorized as "sane," "insane," "partially insane," or "idiotic." She was among the sane, but her love for her hens was decidedly above average. Her elegiac poem "Poor Little Hearts," about the death of two of her favorite hens, runs some four hundred lines and concludes with the verse:
O my dear beloved little friends, they are gone
Sweetly asleep in their coffins under ground
No more to wake, no more to speak, no more to love,
No more to have feeling for me,
And I am left here in trouble, broken hearted,
Them that knew me once,
Know – me – no – more.
Nancy Luce's grave in the West Tisbury cemetery is surrounded by a flock of plastic chickens, which replaced a previous flock of rubber chickens.
Lumbert, John: Chilmark whaling officer ax-murdered in his bunk by Samuel Comstock of Nantucket in the mid-Pacific during the Globe mutiny of 1824.