It's not our anniversary – we'll be four in July – but this is the 200th edition of the Cook the Vineyard newsletter, which is cause for just a little celebration, don't you think? Maybe you'll join me in a virtual slice of Red Velvet Cake with Vanilla Cream Cheese Frosting, or perhaps a dish of Gingery Strawberry Rhubarb Crisp – the featured recipe in edition no. 1.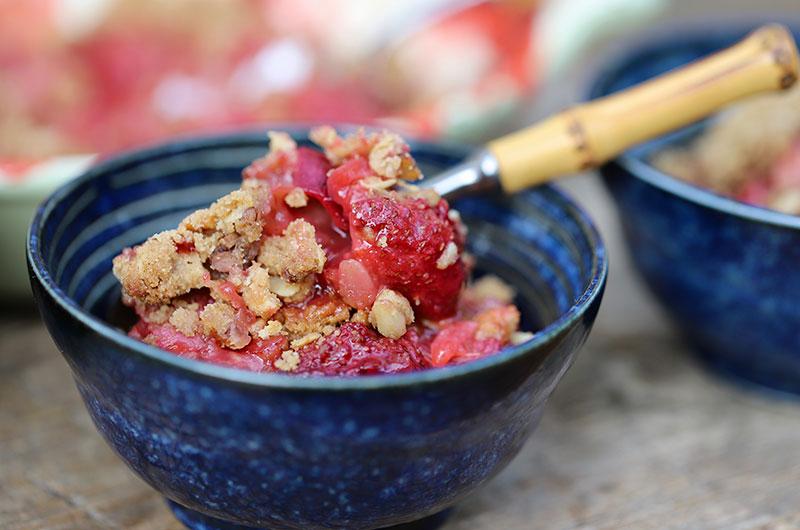 Another reason to celebrate? Local asparagus is now available. Both Morning Glory Farm and Grey Barn are harvesting, and that means we'll be having asparagus every which way, starting with simple weeknight side dishes.
By now you know that I love slicing asparagus on the bias and stir-frying or sautéing it to bring out that nutty flavor. (Slicing creates more surface area for more browning.) And you know that I'm obsessed with fresh ginger. So it won't surprise you that my latest asparagus recipe is a Double-Ginger Asparagus Sauté (pictured at top) which has both crispy ginger batons and chopped ginger, along with some lemon zest and butter to finish.
I use that same high-heat sautéing technique with a different flavor profile to make Sautéed Asparagus with Prosciutto Crisps and Parmigiano.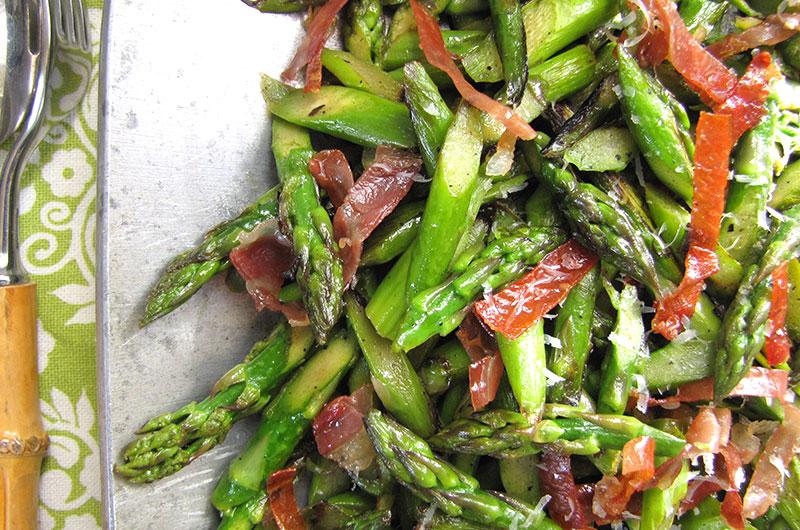 And of course, that recipe inspired the topping for this Asparagus & Spring Onion Puff Pastry Tart, one of my favorite spring eats.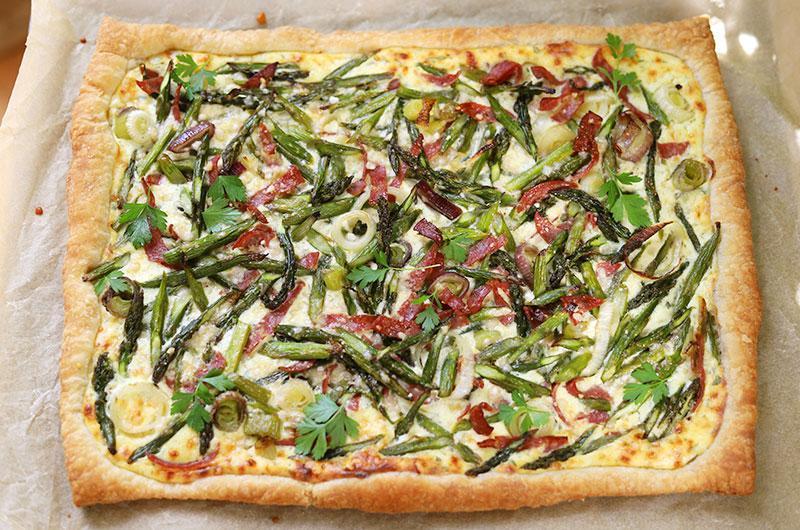 If you are lucky enough to get some particularly thick asparagus – perhaps from one of Morning Glory's older fields – you should switch gears and try quick-braising, which allows you to sear the asparagus first and then cook it through with a bit of liquid. The delicious sauce is a bonus in this Quick-Braised Asparagus with Dijon-Thyme Pan Sauce.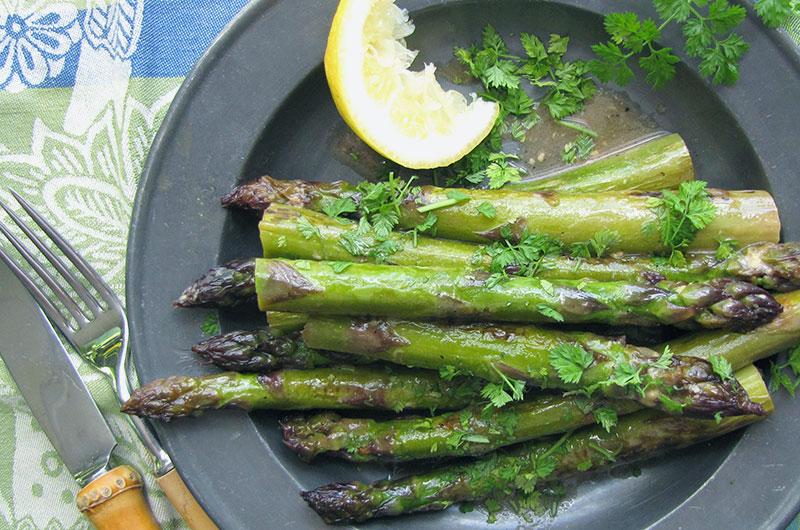 In addition to being a stand-alone star, asparagus is, of course, a versatile ingredient. Use it in Veggie Fried Rice or virtually any egg dish.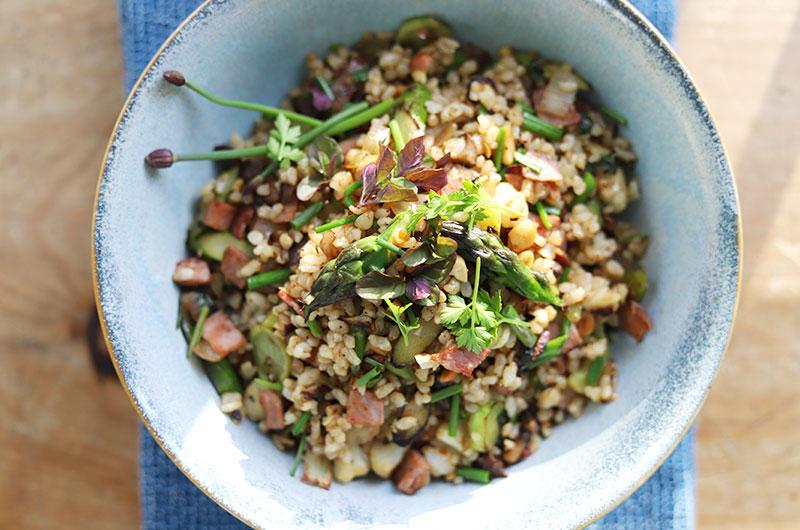 Add it to an elegant soup, something like this Spring Miso Broth with Stir-Fried Asparagus, Romaine, Scallions, Tofu, and Mint.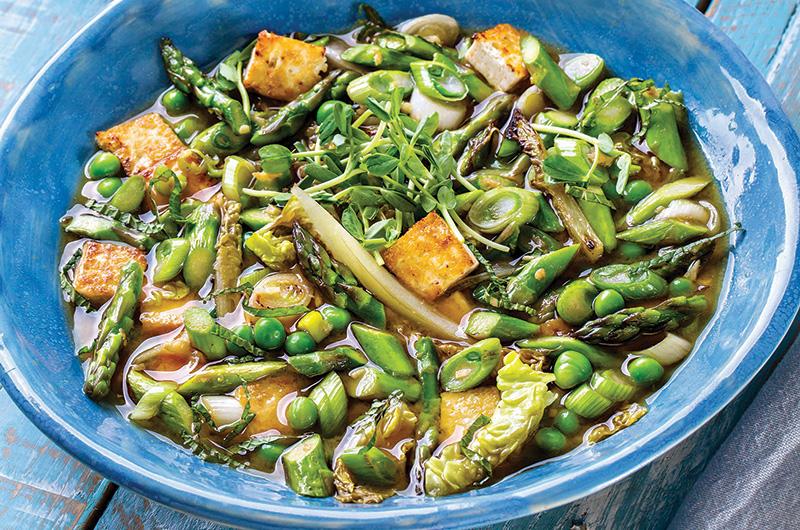 Or a salad starring grilled asparagus — maybe this Grilled Sesame Ginger Asparagus and Portobello Salad with Napa and Spinach Slaw.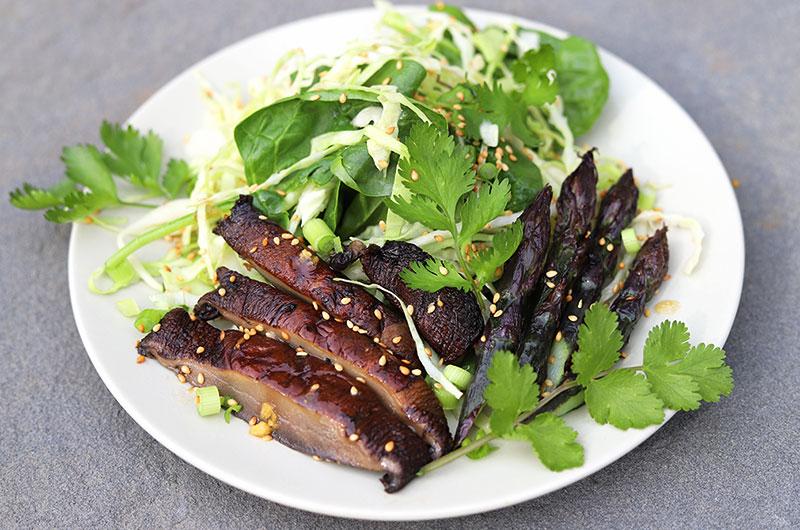 We all know asparagus is awesome grilled, but you can also get great flavor by popping it on a sheet pan in a very hot oven. Try Cathy Walthers' Sheet Pan Roasted Salmon and Asparagus with Honey Mustard Sauce.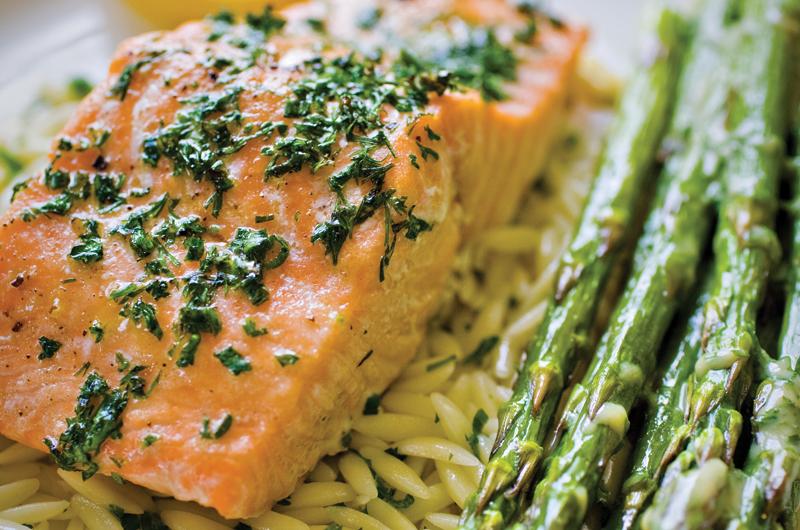 And Cathy loves using asparagus in pasta, too: Penne with Asparagus, Mushrooms, and a Creamy Parmigiano Sauce is one for the repertoire.
If you want to improvise with your farm-fresh asparagus, here's a quick cheat sheet on flavor-pairing. (For more tips, read Spring Eternal.)
Flavors Asparagus Loves
Young fresh cheeses: goat cheese, ricotta, Mermaid Farm fromage
Bloomy rind cheeses: Brie or Grey Barn Eidolon
Spring herbs: mint, tarragon, chives, parsley, cilantro
Alliums: leeks, spring onions, shallots, scallions, garlic
Aromatics: fresh ginger, lemongrass, horseradish, citrus of any kind
Salty or umami ingredients: black olive tapenade, sun-dried tomatoes, shiitake mushrooms, black bean or chili paste
Cured pork: bacon, pancetta, salami, prosciutto
Other good matches: eggs, grains, toast, salmon, mushrooms of any kind
I hope you'll find many more reasons to celebrate in the month of May – starting with Mother's Day, of course. Moms love asparagus, so you're good there.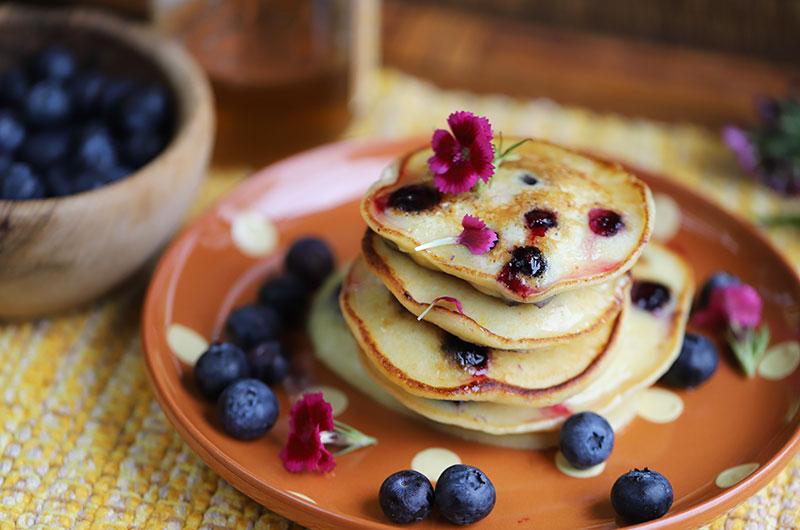 But if you're thinking more along the breakfast-in-bed idea, try making Zesty Blueberry Ricotta Pancakes or Judson's Crispy Granola.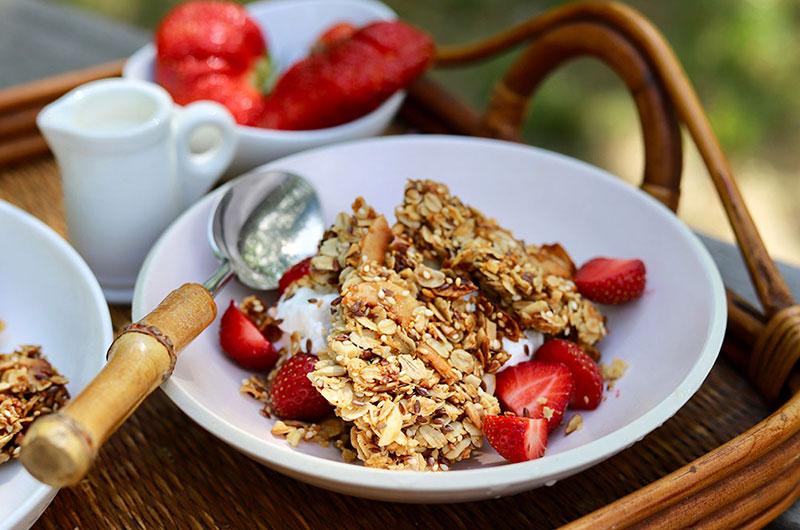 Or maybe Abby's Lemon Rosemary Parmesan Scones.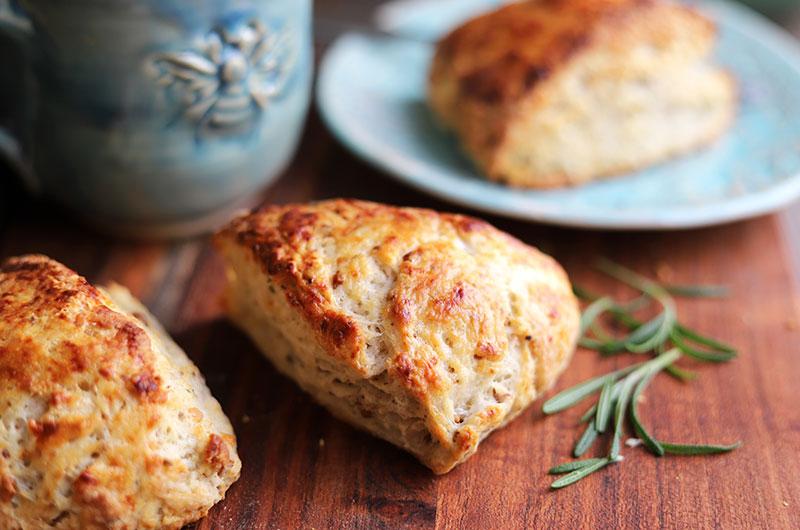 And save some for me. I'll see you on Instagram @cookthevineyard – and next week for edition number 201!
---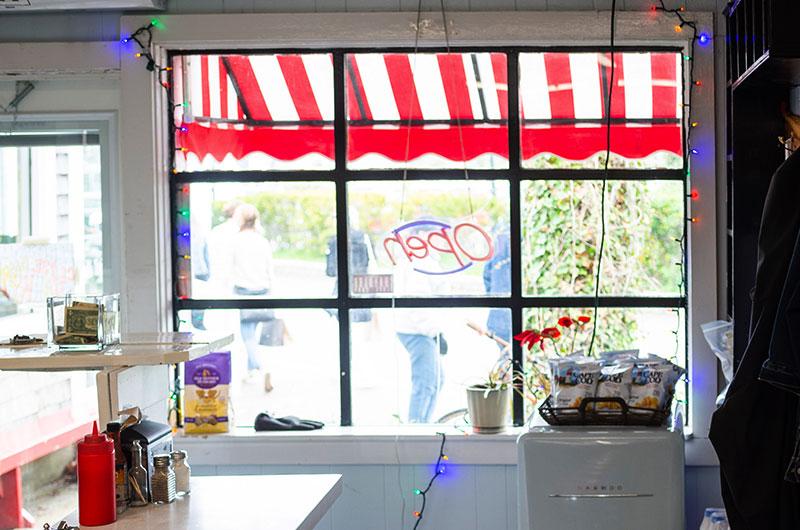 What's Open, What's Happening
If you're looking to make a dinner reservation or wondering which farm stands and markets are open, visit What's Open on Martha's Vineyard for regularly updated listings. If you have restaurant, farm, or food news you would like us to share, please email us.