It's not easy to come up with new ways to capture the beauty of the Island, yet every year our readers do it. Submissions came from across the country and Canada, from year-rounders, summer residents, and first-time visitors.
After reviewing more than 1,100 images, the judges have spoken. Here are their favorites.
First Place
Daniel Waters
West Tisbury, Massachusetts
Early morning during the Agricultural Fair in West Tisbury, a dewy web caught the attention of Daniel Waters. "The various textures and patterns of light keep one's eye wonderfully entertained," said a judge. "An unusual and engrossing image overall," raved another.
Second Place
Karen Morgenbesser
Greenwich, Connecticut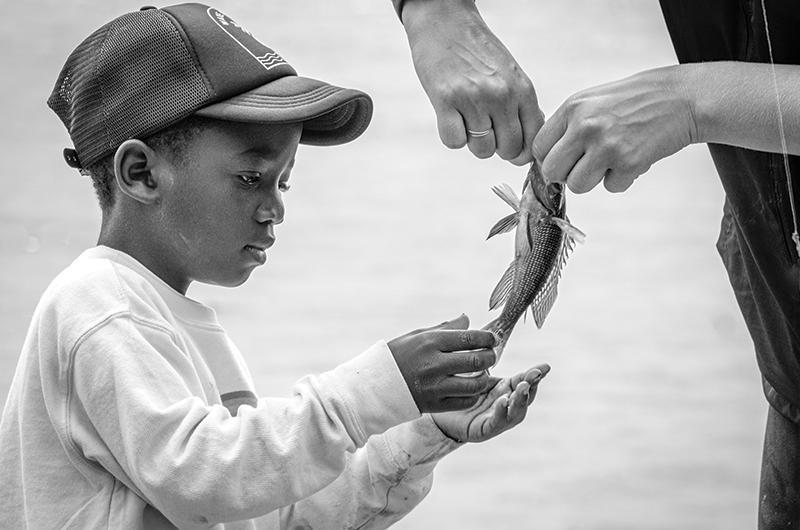 While on a dock in Edgartown, Karen Morgenbesser met a young fisherman getting help with his catch. "This image is graphically simple yet packed with narrative and emotion," one judge commented.
Third Place
Lucy Dahl
Edgartown, Massachusetts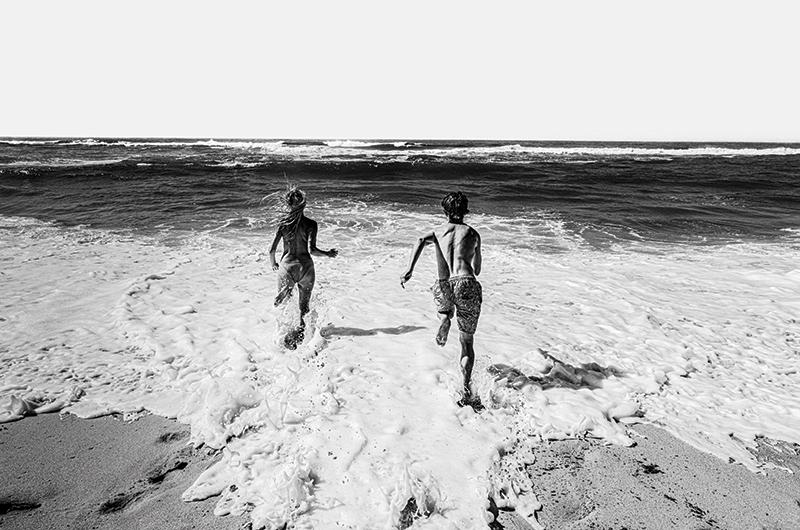 Lucy Dahl has seen and photographed plenty of beach scenes. This one, she said, radiated joy. Judges agreed: "In the summertime on Martha's Vineyard, the beach is calling and so many of us answer her call," said one.
Honorable Mention
Kevin Whelan
Medfield, Massachusetts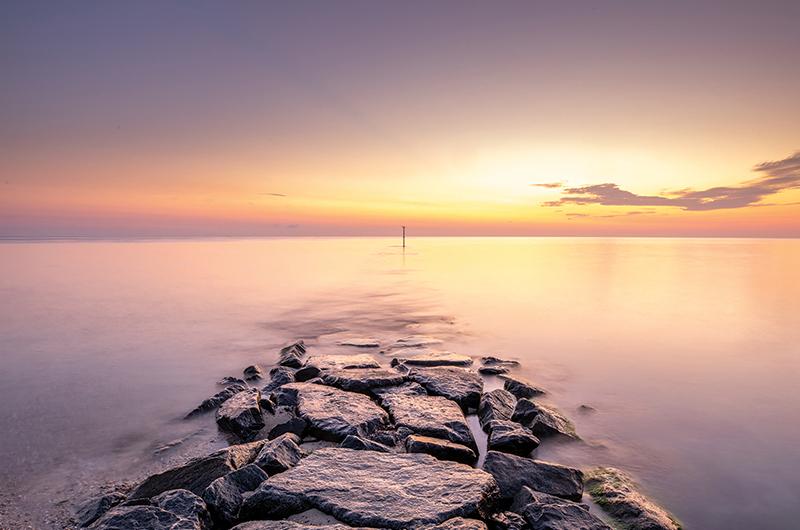 Inkwell Beach in Oak Bluffs is normally bustling. Using a long exposure, Kevin Whelan captured a moment of stillness during sunrise. "Centered, symmetrical composition presents a feeling of peace and calm," said a judge, who praised the photograph's ethereal quality.
Honorable Mention
Larry Glick
Chilmark, Massachusetts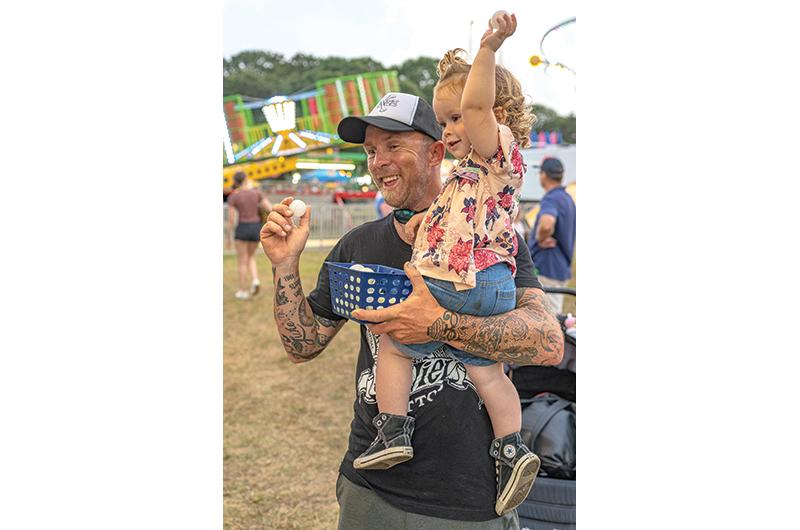 While enjoying the Agricultural Fair this summer, Larry Glick spotted a father and daughter tossing ping-pong balls. "It's a sweet, tender moment that was captured," said a judge. "It also has nice symmetry between their big smiles and their arms at the ready."
Honorable Mention
Corinna Kaiser
Novato, California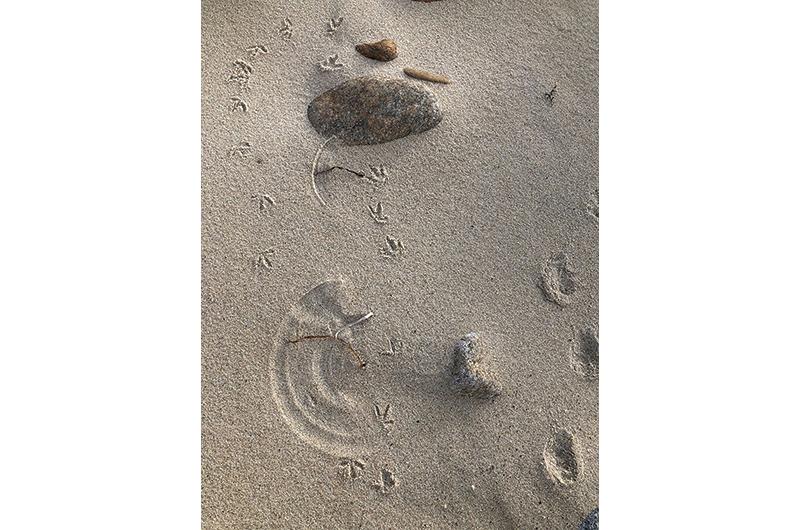 Seaweed artist Corinna Kaiser regularly combs beaches for her materials. Keeping her head down along the Aquinnah shoreline, she encountered unexpected inspiration. "Small details speak loudly in this evocative photo," said a judge.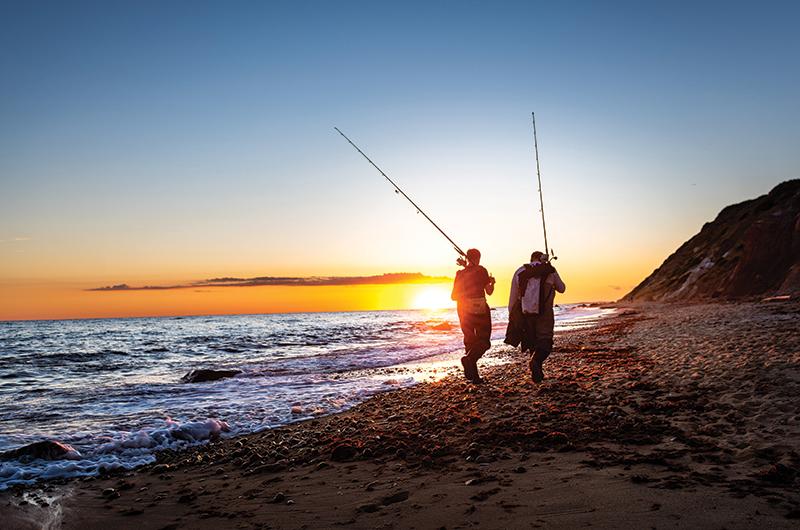 Honorable Mention
Stephen Keep
Wellesley, Massachusetts
Stephen Keep was enjoying a sunset stroll at the Gay Head Cliffs in Aquinnah when he photographed a pair of fishermen en route to their desired casting spot. "I think a great photo is having people within an environment – it tells a story on all levels," commented a judge.
Honorable Mention
Jonah Aguilar
East Brunswick, New Jersey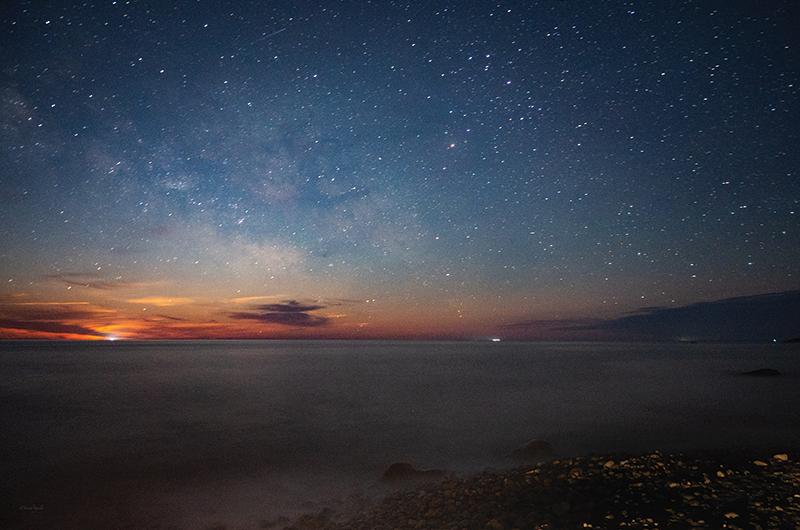 Jonah Aguilar was photographing the June night sky at Squibnocket Beach in Chilmark when the Super Blood Moon crested the horizon. "There is a cosmic awe that is both humbling and mysterious," one judge said. "The contrast of illumination between the earth and sky allows for a wonderful experience of spaciousness."
Honorable Mention
David Kaplan
Greenwich, Connecticut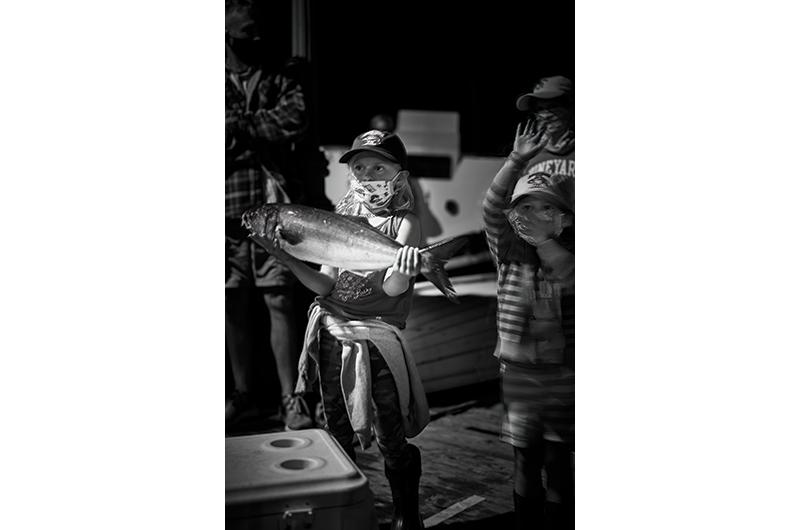 Big hopes and big fish were on display at the Striped Bass & Bluefish Derby weigh-in station in Edgartown when David Kaplan arrived with his camera. "This image is filled with a wonderful sense of frenetic action caused by the long exposure and motion of the scene," said a judge. "The surrounding blur of motion and shape of the ambient light draw the viewer's eye to the subject."
Honorable Mention
Scott Feschuk
Ottawa, Ontario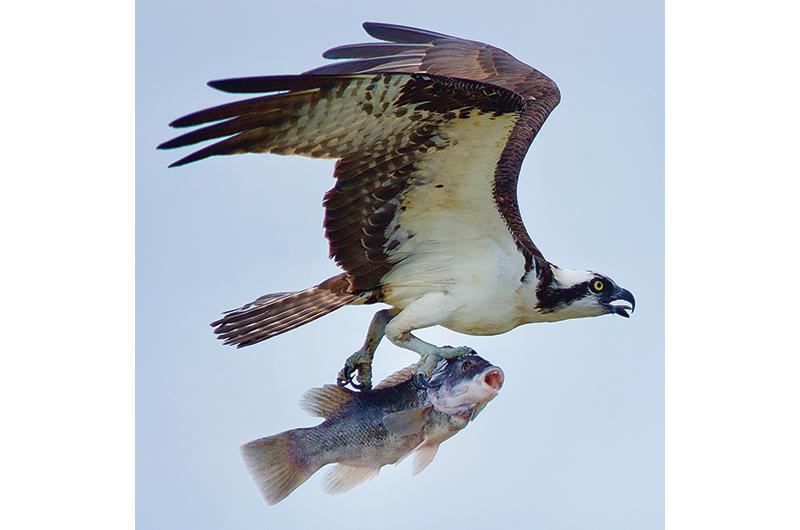 Camera at the ready, Scott Feschuk photographed an osprey with its fresh catch at Lambert's Cove Beach in West Tisbury. "This is a once-in-a-lifetime, moment in history, impact photo," a judge raved. "This is a split-second, perfectly timed and framed,
People's Choice
Sofia Alvarez
Penfield, New York
The people have spoken and the votes are in. This year's People's Choice award goes to Sofia Alvarez, who photographed her ten-year-old niece "showing her love for her beautiful Island and her love for dance" during an Inkwell Beach sunrise.