Here we go, rolling into the magic season of cool, clear days and bright orange pumpkins, of fishing the Derby and walking forgotten trails (or new ones, like the Brickyard.) The harvest is ridiculously abundant, with the best of summer still tumbling off the vine and mingling with the first fruits of fall.
I like the change of seasons. In fact, I like change in general. I like the opportunity to try something new or challenge myself to adapt to a shifting landscape. But I also stay grounded by finding comfort in the familiar. And this year, since fall promises to be filled with both challenge and opportunity for all of us, thankfully we have our Vineyard, where butternut and bay scallops arrive like clockwork.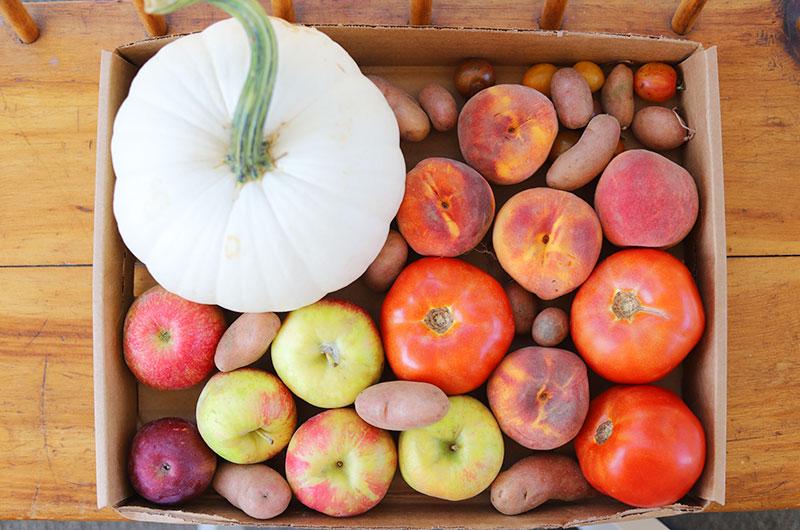 But those are a few weeks away. Right now I'm excited about all the ripening peppers, about long skinny leeks and little round tomatillos. About fall greens and the next harvest of corn. And most especially about local potatoes.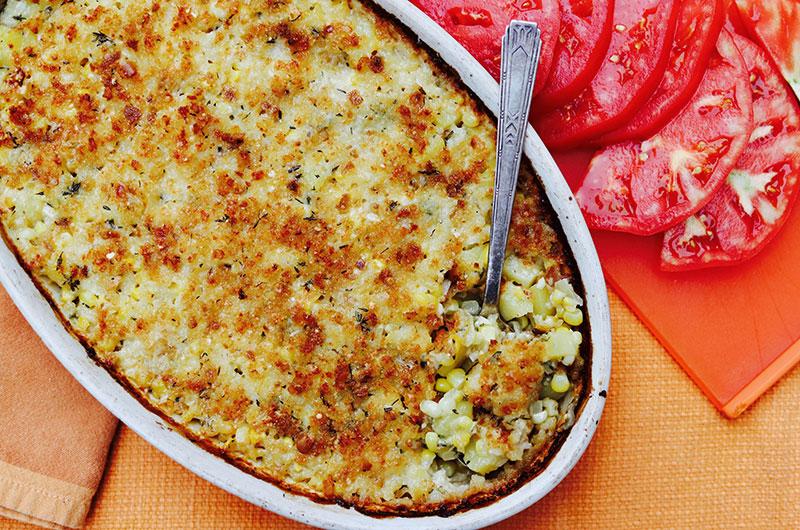 Here's what I'm making with all these goodies. First, this Fall Corn and Yukon Gold Gratin, which you could serve alongside Cathy Walther's Maple-Dijon Grilled Bluefish.
Next, I'll use one of my favorite methods for cooking fingerling potatoes. Fingerling varieties vary in starch content, and some can dry out when roasted. But this stovetop braising method for Braised Fingerling Potatoes with Crispy Sage and Garlic (top photo) yields melt-in-your-mouth potatoes that are crispy, too.
For a veggie supper, I'll be making this New Potato, Greens, Garlic, and Chickpea Crush. A crush is a bit like a hash — only better! A fun weeknight back-to-school supper would be Ellie Krieger's Loaded Potato Nachos.
Now about those peppers. The shishitos this year are astounding. You could simply sear them in a very hot sauté pan or grill pan and serve with MV Sea Salt. Or you could have some fun and make Blistered Shishitos with Roasted Bell Pepper and Sun-Dried Tomato Romesco. That Roasted Bell Pepper and Sundried Tomato Romesco is just the thing to jazz up roasted potatoes, too.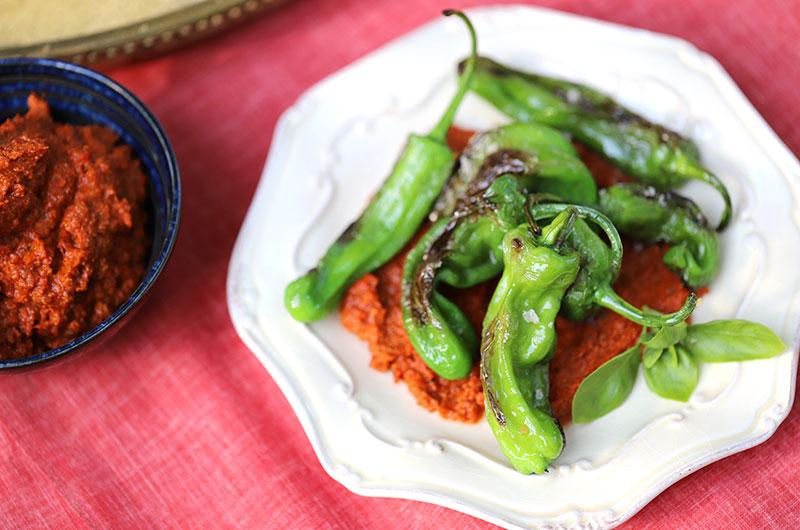 What about a great supper recipe that uses bell peppers, potatoes – and local fish? It's Fluke with Parmesan Crumbs, Potatoes, Tomatoes, Bell Pepper and Thyme. Or put your potatoes, leeks and corn into Cod, Corn, Bacon, and Leek Chowder. Or skip the fish and make Chesca's Roasted Corn Chowder.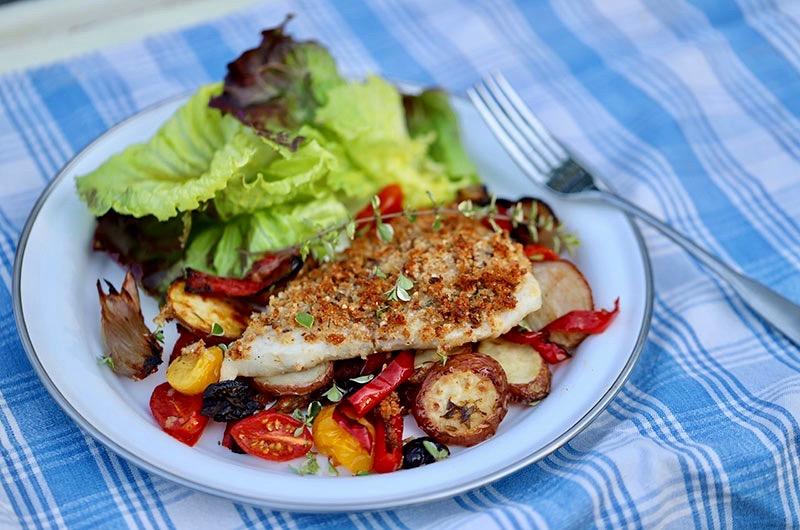 I hope those recipes will get you through the week — and get you psyched about the change of seasons. And speaking of change (I know, I'm relentless), here's some great news: The Vineyard's own Dawn Davis will be the new editor of Bon Appetit magazine (as well as Epicurious, Healthyish, and Basically websites) beginning November 2.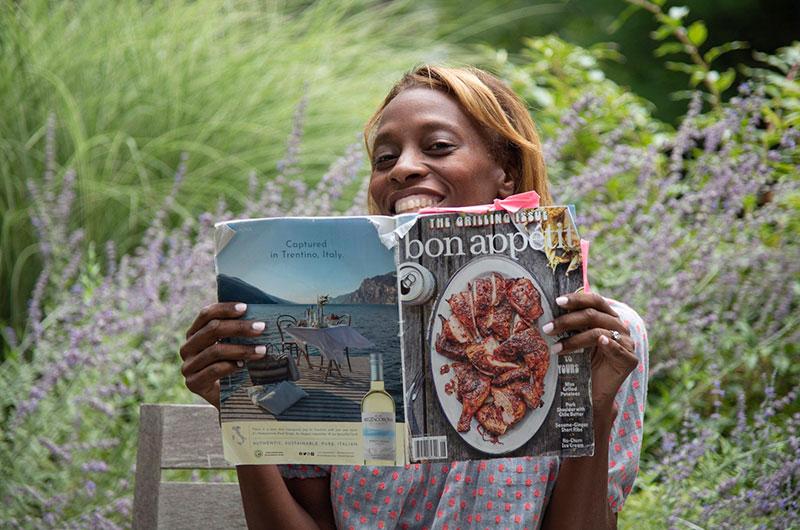 Dawn is a long-time book publisher and foodie, and she and her family split their time between New York and Oak Bluffs.
I had a chance to chat with Dawn last week for the Vineyard Gazette; I hope you'll enjoy reading about her and I'm sure you'll agree with me that in this case, change is very good.
Have a great week, and we'll see you on Instagram @cookthevineyard.