Best Beach: 
Lucy Vincent Beach
South Road, Chilmark

Runner-up: 
Lambert's Cove Beach

Lambert's Cove Road, 
West Tisbury

Chilmark residents, renters, and their lucky guests flock to the picturesque swath of Lucy Vincent Beach with its ever-changing clay cliffs and pounding surf. Clothing is optional on one subtle stretch. Lambert's Cove's fine sand 
and mellow water is a vibe 
all of its own.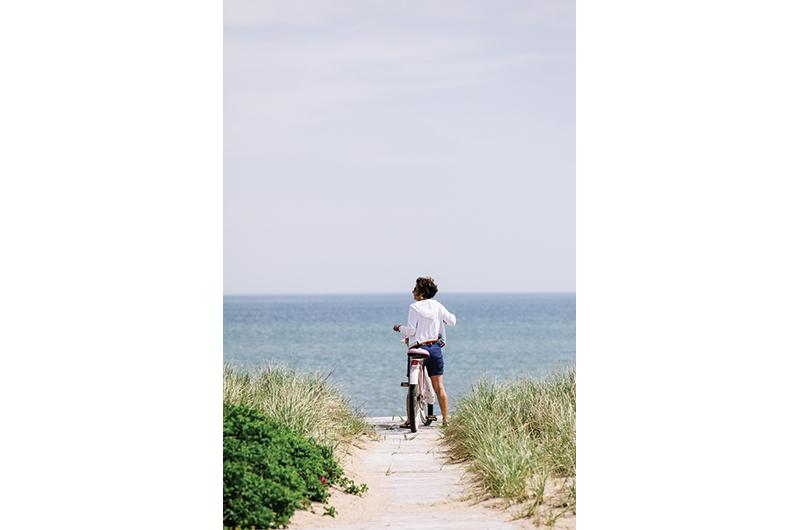 Best Bike Rental/
Shop: 
Wheel Happy

8 South Water Street, 
Edgartown, 
508-627-5928, 
wheelhappybicycles.com

Runner-up: 
Edgartown Bicycles

212 Upper Main Street, 
Edgartown, 
508-627-9008, 
edgartownbicycles.co

Whether you're in the 
market for a brand new or durable second-hand bike, or a full day rental, Phil Hughes of Wheel Happy has the wheels and the knowledge to get you cruising. Edgartown Bicycles offers sales, service, and rentals.

Best Fishing 
Charter: 
Skipper/Vineyard Sound Charters

Oak Bluffs Harbor, 
Slip 74, 
Oak Bluffs,
508-693-1238, 
mvskipper.com

Runner-up: 
Coop's Bait & Tackle 
Charters

147 Edgartown–
West Tisbury Road, 
Edgartown, 
508-627-3909, 
coopsbaitandtackle.com

Captain John Potter has been fishing Vineyard 
and Nantucket Sounds for more than forty years. He'll make a seafaring fisherman out of just about anyone aboard his trusty boat Skipper. Coop's Bait & 
Tackle Charters is known for its top-notch gear and know-how.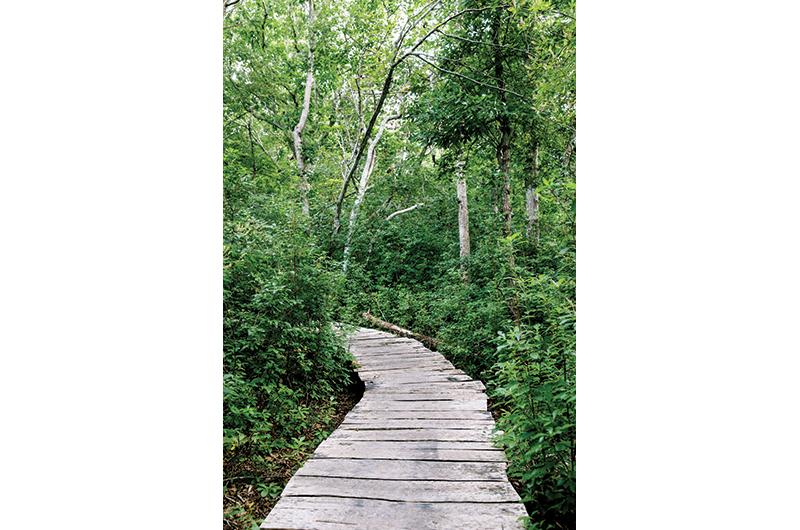 Best Nature Walk: 
Cedar Tree Neck Sanctuary

Obed Daggett Road off Indian Hill, West Tisbury, 508-693-5207, sheriffsmeadow.org

Runner-up: 
Felix Neck Wildlife Sanctuary

100 Felix Neck Drive, Edgartown, 508-627-4850, 
massaudubon.org/felixneck

Whether you're a beach walker or woods walker, Cedar Tree Neck has the best of both. 
With 400 acres of vistas, flora, and fauna, this spectacular sanctuary is a favorite of outside enthusiasts. Felix Neck offers four miles of woodland, salt marsh, and shoreline trails.


Best Place to Kayak: Sengekontacket Pond

Runner-up: 
Edgartown Great Pond

Plenty of ponds are worthy of a paddle, so what sets Sengekontacket apart? 
Easy access, shoreside 
rentals, and diverse ecology 
for starters. Kayakers can explore salt marshes by day and paddle by moonlight in the evening. The shores of Edgartown Great Pond 
attract an array of beach 
nesting shorebirds.


Best Sailing Charter: The Black Dog 
Tall Ships

Vineyard Haven Harbor, 
508-693-1699, 
theblackdogtallships.com

Runner-up: 
Catboat Charters

1 Dock Street, 
Edgartown, 
508-524-6903, 
catboatcharters.com

The maritime adventure of your dreams awaits aboard the Black Dog's two schooners, Shenandoah and Alabama. Whether that dream involves raising the sail or simply sitting back to feel the sun and wind on your face is entirely up to you. You'll recognize Catboat Charter's Tigress from Edgartown Harbor with her signature stars-and-stripes look.


Best Summer Camp: Camp Jabberwocky 

200 Greenwood Avenue Extension, 
Vineyard Haven, 
508-693-2339, 
campjabberwocky.org

Runner-up: 
The FARM Institute

14 Aero Avenue, 
Edgartown, 
508-627-7007, 
thetrustees.org/tfi

For more than six decades, Camp Jabberwocky has been a hub of summertime fun and adventure for children and adults with disabilities. This summer, their mission of empowerment, adventure, and fun continues online. The FARM Institute connects kids ages four to seventeen with friendly farm animals and fresh harvests.