Best Bike Rental/Shop: Wheel Happy
18 North Summer Street, Edgartown, 508-627-7210
8 South Water Street, Edgartown, 508-627-5928, wheelhappybicycles.com
Runner-up: Edgartown Bicycles
212 Upper Main Street, Edgartown, 508-627-9008, edgartownbicycles.com
Time to toot their own bike horn: Wheel Happy is once again the reigning champ of bike rentals, sales, and repairs. The team will deliver state-of-the-art wheels anywhere on the Island. If you're in the mood to buy, their expert staff can surely help. Edgartown Bicycles' experienced cyclists will also set you off on the right foot – er, wheels.
Best Beach: Lucy Vincent Beach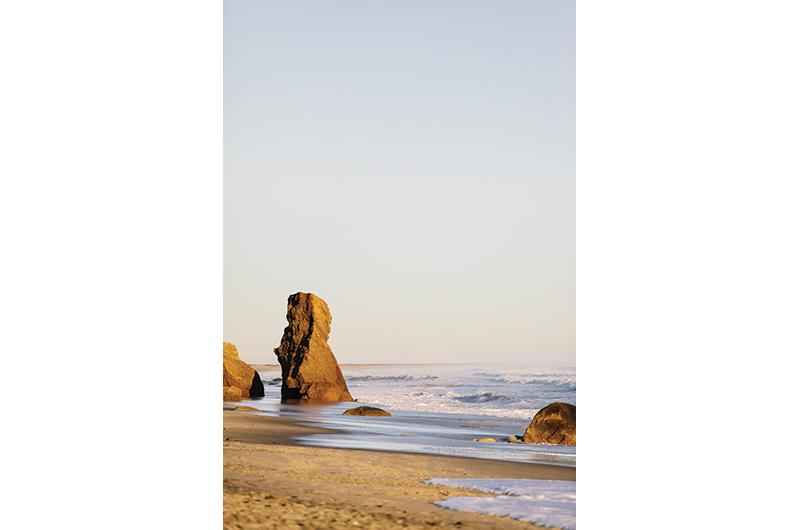 Lucy Vincent Beach Road, Chilmark
Runner-up: South Beach
Atlantic Drive, Edgartown
If you are a Chilmark resident or visitor with summer access to Lucy Vincent Beach, consider yourself lucky. The Island's best beach is equal parts quiet and majestic; serene and dramatic – and for those who dare, it's also clothing optional in some areas. Fret not if you don't have the coveted in-season pass. Lucy Vincent boasts her beauty year-round. South Beach spans three miles of surf, dunes, and summertime crowds on the Island's picturesque south shore. Beachgoers love the big wave action.
Best Fishing Charter: Skipper/Vineyard Sound Charters
Slip 74, Oak Bluffs Harbor, 508-693-1238, mvskipper.com
Runner-up: Coop's Bait & Tackle Charters
147 Edgartown–West Tisbury Road, Edgartown, 508-627-3909
With more than forty years of experience fishing Vineyard waters, it's no wonder Captain John Potter offers the Island's best charter. Passengers aboard his party boat Skipper might catch black sea bass, fluke, scup, tautog, striped bass, or bluefish, which the crew will help you fillet so you can take it home to enjoy. In addition to equipment and expertise, Coop's offers charters that are sure to be memorable and full of fish.
Best Place to Kayak: Sengekontacket Pond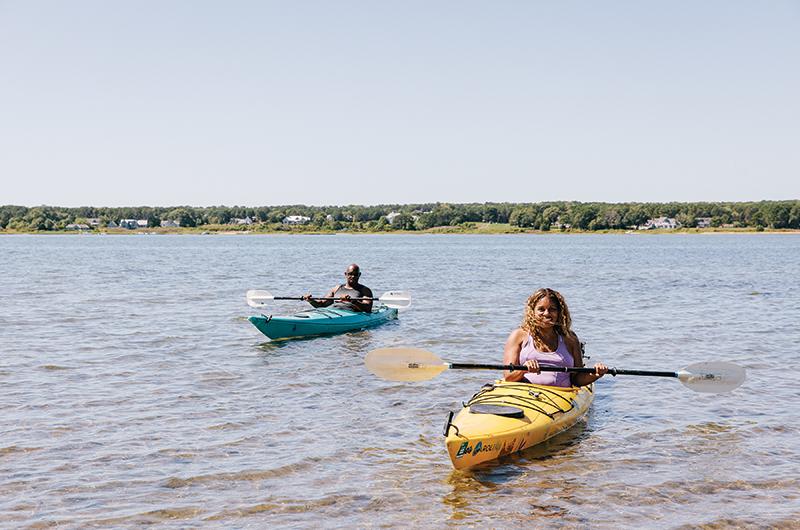 Runner-up: Edgartown Great Pond
Sengekontacket Pond is a great place to kayak any time of day, but its attributes really shine at sunset. Glide along the water, watch the moon rise, and listen to bird song as the day drifts away. Rental companies are set up along Beach Road, so you can just grab a boat and paddle! Want to go more remote? Paddling on Edgartown Great Pond is an exercise in solitude.
Best Summer Camp: Camp Jabberwocky
200 Greenwood Avenue Extension, Vineyard Haven, 508-687-0967, campjabberwocky.org
Runner-up: The FARM Institute
14 Aero Avenue, Edgartown, 508-627-7007, thetrustees.org/tfi
For more than sixty years Camp Jabberwocky has been providing a fun and memorable summer camp for children and adults with disabilities. Daily activities range from yoga, gardening, and photography to kite flying, beach days, and trips to the Flying Horses. Seasonal highlights include an annual play and an always impressive showing in Edgartown's Fourth of July parade. At the FARM Institute, campers get a hands-on experience caring for animals and taming the great outdoors.
Best Sailing Charter: Catboat Charters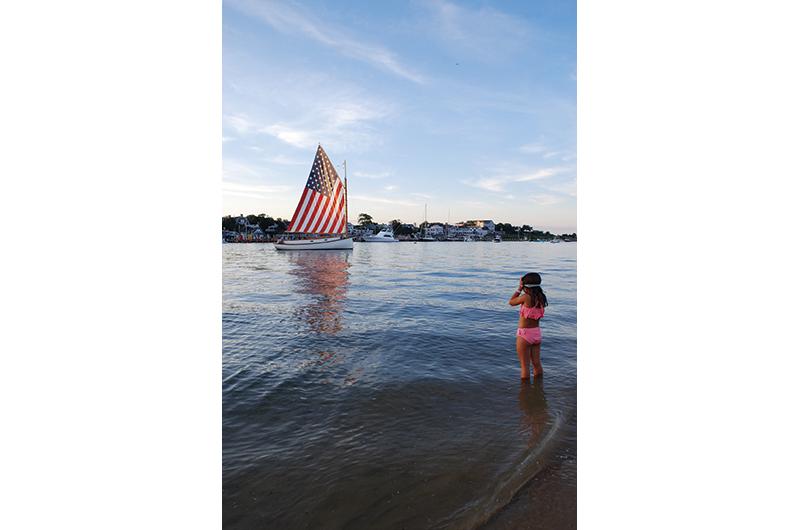 1 Dock Street, Edgartown, 508-524-6903, catboatcharters.com
Runner-up: Black Dog Tall Ships
Vineyard Haven Harbor, 508-693-1699, theblackdogtallships.com
No trip to the Vineyard is complete without a sail, but only one sailing charter can make you feel like you're the star of your own Ralph Lauren commercial. Tigress, a picture-perfect catboat with an American Flag–painted sail, provides intimate cruises around Edgartown harbor. For larger groups, choose between the Black Dog Tall Ships' schooners Shenandoah or Alabama, based out of Vineyard Haven.
Best Nature Walk: Cedar Tree Neck Sanctuary
Obed Daggett Road off Indian Hill Road, West Tisbury, 508-693-5207, sheriffsmeadow.org
Runner-up: Menemsha Hills Reservation
North Road, Chilmark, 508-693-3678, thetrustees.org
There are plenty of trails on the Vineyard – but are you in the mood for woods or water? Beech trees or pitch pines? Pond or ocean views? At Cedar Tree Neck there's no need to choose. This tucked-away gem comprises 400 acres and nine trails, all worthy of exploration. For a more rigorous hike, head to Menemsha Hills where you can enjoy views of the Elizabeth Islands from Prospect Hill, the Vineyard's second highest peak.