Pardo, Uruguay - a small city outside the capital of Montevideo – at first glance may not seem to share much in common with a resort island off the coast of Massachusetts. But Daniel Vignolo swears the similarities are there. The small-town feel and close-knit year-round community of Martha's Vineyard are what convinced the coppersmith to make his home here when he arrived from Uruguay in 2003.
"My plan was to come to the Vineyard to visit a friend and then move to Spain," said Vignolo, now forty-seven and known to his friends as Nacho. We sat in the back room of Island Copper, a gallery he operated for a few seasons in a building he owns in Vineyard Haven. "But I loved it here and never left."
A mechanic by trade in Uruguay, Vignolo eventually found work through friends doing carpentry on the Island. "I didn't know any English," he remembered. "And I didn't understand Portuguese. It was hard. I didn't fit in with Americans or Brazilians."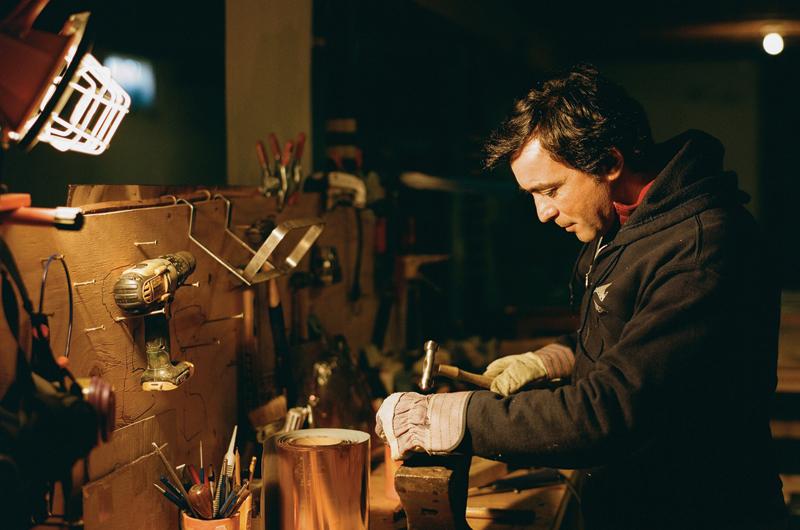 But with the help of a supportive work crew and classes at the high school, he gradually learned the language and began to feel comfortable in his new adopted home.
His journey to working with copper also took time. It was a mentorship with Island builder and copper worker Ken Edwards that introduced him to the idea of working with copper as more than an architectural material.
"He's such a generous, open person," Vignolo said of his former employer. Edwards helped Vignolo get comfortable welding and bending, two of the techniques he uses to "fold" the large pieces of copper he works with most often.
Today Vignolo earns a living installing rubber roofs and exterior copper details, but his heart is in designing copper pieces with more of an artistic bent. From tables to decorative flags, planters to the giant outdoor oven that sits in the patio behind the old Island Copper space, Vignolo's items are made to order and designed in the simple, rustic aesthetic inspired by his Uruguayan upbringing.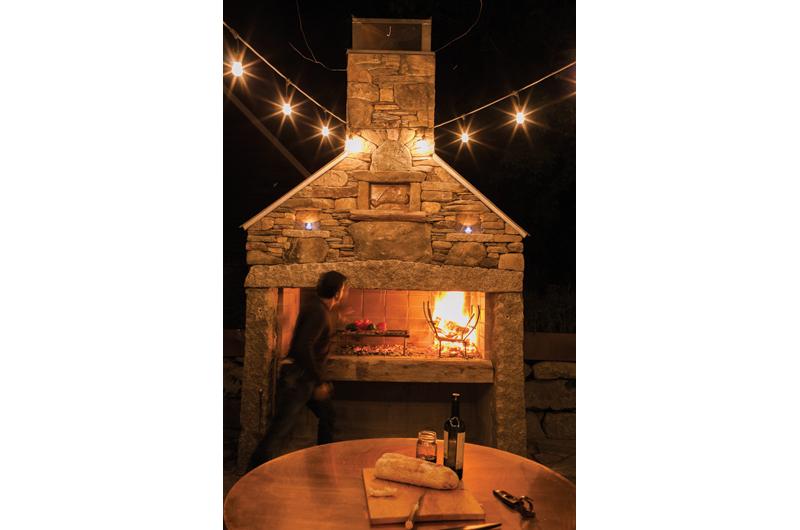 "People live simply there," he said. "They don't have a lot but they don't get frustrated."
Vignolo's designs reflect the sense of community he felt growing up and was fortunate enough to recreate here among other artists and friends. The outdoor oven, which he constructed with the help of Vinny Padalino and Brad Tucker, for instance, has been a focal point at many gallery gatherings, used to grill meat and vegetables in the traditional Uruguayan style.
He hopes that his pieces will be admired not only for their beauty, but also for their usefulness. "I don't call it art," Vignolo insisted, gesturing to a round, copper-topped table with sturdy iron legs. "It's work. People are waiting for it."
When we met, the table and others like it displayed goods for the Holiday Pop-up Shop being held in the space. Vignolo collaborates often, selling his designs alongside those of other artisans. Last summer he worked with Islander Noavakay Knight, who makes upcycled handbags, to host a series of pop-up events featuring jewelers, artists, and designers. Many of the contributors were local – but not all. Vignolo is passionate about supporting the work of craftspeople close to his heart. During the pop-up one room of the gallery was dedicated to goods handmade in Uruguay, including leather knives, textiles, and pottery.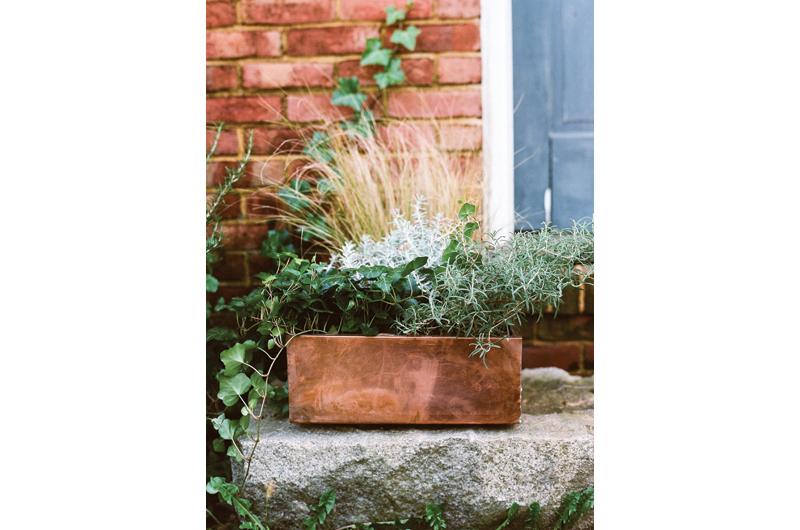 "When I go home, there is so much talent, but everything there is now made in China," Vignolo lamented. He remembered being a child and going door to door to friends' houses, trying to track down the one soccer ball in the town. "Now everybody has one. And it's whatever size and color you want."
He recognizes there are some benefits to globalization, but worries that traditional craftsmanship gets lost in the bargain and hopes to continue to champion Uruguayan artisans and craftspeople by sharing their work with Island buyers.
But the balance of a day job, a labor-intensive craft (Vignolo keeps his bigger equipment in a workshop near the airport, and hopes to one day open a new gallery in a barn on his property), and fatherhood – his daughter, Francesa, is three – has been a tricky one to strike.
"I love my shop, I love my work," he said. "But I wish I had more time.
"It's the race everybody is on," he continued. "The system is not built for people to develop themselves."
A man of few words, he admitted that advertising and self-promotion don't come easily – he'd rather be in his shop. But he hopes the work will speak for itself, and dreams of one day finding a way to carve out the time necessary to craft quality pieces in the medium he loves.
"This is the beginning of a path," he said. "You have to gain respect to build a reputation."
And he feels confident that the Island is the place to do it. "You can trust people here," he said. "People are good. They take care of each other."
With a young daughter, a growing business, and a dedication to his craft, trust and community are themes that Vignolo returns to often. Despite the struggle to make it all work, he believes that the path he is on is the right one.
"Life threw me into copper," he said. "I love what I do."